Circles Around the Sun with special guest Rich Ruth
Nectars Presents and Lark Hall welcome Circle Around the Sun to the Lark Hall stage, Friday January 20th. Doors 7pm; Show 8pm.
When and where
Location
Lark Hall 351 Hudson Avenue Albany, NY 12210
About this event
Circles Around The Sun's unconventional origin is defined by a serendipitous twist of fate. Acclaimed guitarist Neal Casal was asked to record a handful of Grateful Dead-influenced instrumentals to be played during the set breaks at The Dead's "Fare Thee Well" concerts in 2015. To accomplish the task, Casal would recruit keyboardist Adam MacDougall, bassist Dan Horne and drummer Mark Levy to join him in the studio. That was supposed to be the extent of it. Fast forward to the recordings being played over the stadium's PA at the shows. The response from the audience was uniformly resounding, quite literally blowing up the internet with questions as to where this magical music came from and ultimately pleas for more.
To appease the demand, Circles Around The Sun released those recordings as their debut album, 'Interludes for the Dead.' It was followed by several acclaimed live performances. Again, the response was so positive, and the band was having so much fun making music together, that they decided to keep going. Indeed, the chemistry of the four musicians was instant and undeniable.
Circles Around the Sun—often shortened to CATS—returned to the studio in 2018 to record the double album, 'Let It Wander,' offering seven focused performances filled with imaginative musical turns and electrifying improvisation. Rolling Stone wrote: "'Let It Wander' is a set of even deeper spells that thread suggestions of Little Feat–style grooves and Bernie Worrell's percolating synthesizers in Parliament-Funkadelic through the German mid-Seventies space travel of Tangerine Dream and the offbeat churn of the Dead's "Estimated Prophet.'"
More tours followed, including sold out headline shows across the country, support dates playing theaters with Greensky Bluegrass and high profile festival appearances. The band recorded an EP with drummer Joe Russo, as well as, a follow up full-length album with producer Jim Scott. With their future appearing brighter than ever, fate once again intervened. This time it wouldn't be as kind. Co-founder/guitarist Neal Casal unexpectedly passed away in August 2019, leaving the band's future in question. After much soul-searching and per wishes Casal left behind for the band to continue in his absence, Circles Around the Sun has continued to record and tour, releasing their self-titled third LP in 2020 that had be tracked prior to Casal's passing. In 2022, the band added John Lee Shannon as a permanent member on guitar who, fittingly, was among Casal's favorite young guitarists.
The band's most recent single, "Language," a collaboration with harpist Mikaela Davis was released in March 2022 and offers a sneak peak at new music being recorded for an album release in Fall 2022. On the touring front, Circles Around the Sun recently completed a cross-country U.S. tour with many more club and festival dates planned for the remainder of the year, including appearances at Sacred Rose Festival, Whale Rock Music Festival and Santa Cruz Mountain Sol Fest. , the surviving members decided to carry on to keep Neal's spirit alive and honor what he'd created.
With a slate of tour dates scheduled for the foreseeable future and plans being made for their next album release, fans can count on many more revolutions around the bright, burning star as fate continues to play its hand for Circles Around The Sun.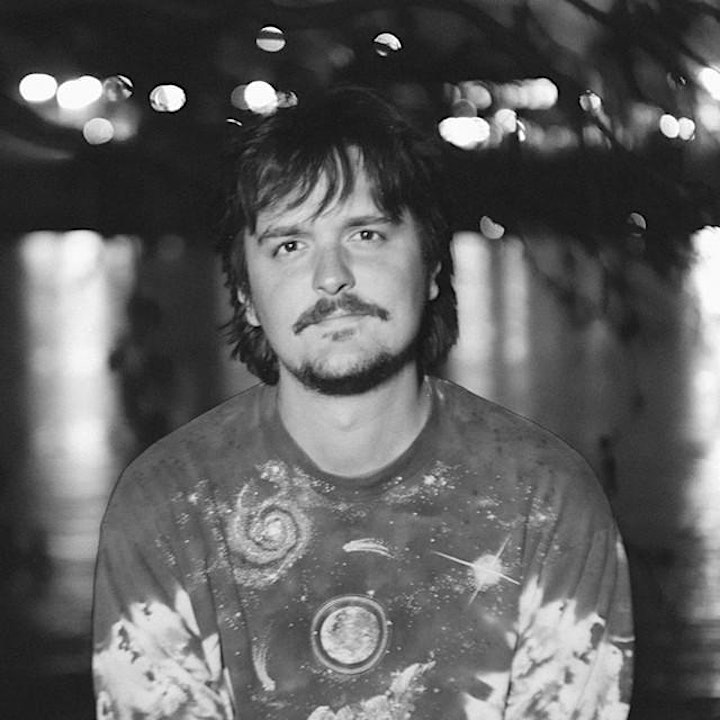 Recorded under a loft bed in the guest bedroom of his Nashville home, Michael Ruth aka Rich Ruth's I Survived, It's Over starts in a humble space. And while many contemporary music projects are produced in such an environment, I Survived, It's Over sets itself apart in its transformative properties as well as its transparency.
What we have here is honest sound exploration, session musician-level instrumentation, and a true love for nature run through the fingers of a dude who can channel some acute and undeniable magic.
This music goes deep.
"I conceived much of this record amidst the quiet and tumult of 2020 in my neighborhood that had recently been ravaged by a tornado," Ruth recalls, "I spent most of my days working on these pieces between bicycle rides - watching the beautiful Tennessee ecosystem flourish in Shelby Park, listening to Keith Jarrett's The Koln Concert and John Coltrane's Ascension."
Underneath the swell of the strings and the shredding of the guitars, this record has hard working, rustbelt, drum-heavy roots all over it (which makes sense as Ruth hails from outside of Toledo, the album was mixed by John McEntire from Chicago band Tortoise). Many of the flutes, saxophones, pedal steel, and other instruments were recorded remotely because we live in the future, but this only adds to the collage of sampled and sample-able material that Rich Ruth has to offer. The organic relationships between the artist and other musicians on the album is evident even in the compilation style sampling that needs to occur in putting such a project together.
"Working on this music is a daily meditation," says Ruth. "I constantly experiment with sound until it reflects the way I am feeling and attempt to sculpt something meaningful from it. Through years of being a touring musician, it is a constant inspiration and privilege to collaborate with the individuals that graced this record with their voices."
And those relationships pay off, because I Survived, It's Over is a sonic meal. It's rich (no pun intended) with massive instrumentation that's usually reserved for more symphonic delights. But at the same time it's simple and leaves space to breathe–space you didn't know you needed.
In his own words; "I Survived, It's Over is a meditation on healing, confronting trauma, surrendering, and finding peace. I wanted to encapsulate the tranquility and disarray found within this process."
Ruth's heart and the peace that his presence produces is all over this album. And despite his midwestern humility and willingness to brush off any praise, he's put together something really special that carries its own weight. It's the kind of record that only comes around every once in a while and it's worthy of all the head-bobs, acclaim, and celebratory potlucks that Mike and the gang have coming their way. - Mic Fox, 2022