Description
This year marks the launch of our inaugural CircleCityCrossroads. This is an executive summit, which is a joint partnership between CircleCityCon, Infragard, and ISSA. The summit will occur the day before the regular CircleCityCon conference.
If you are a C-level, Vice-President, or Executive Director with IT or Information Security as your domain, we welcome you to join us for a day of networking, talks, panels, and executive round table discussions about topics that matter most to you!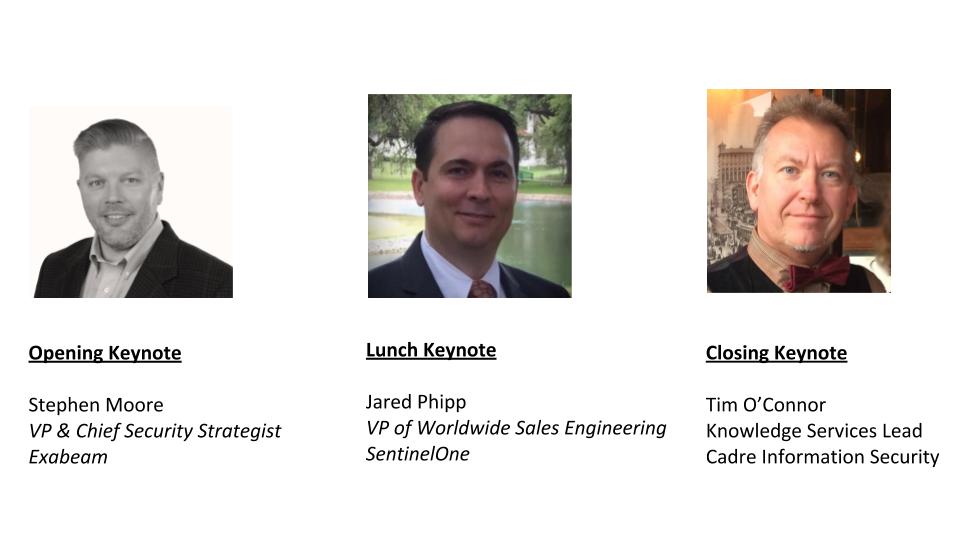 Agenda
Session Descriptions Available on http://circlecitycon.com/crossroads
08:00 - 09:00 Breakfast and Registration

09:00 - 10:15 Keynote - Steve Moore "Leadership and Career Development During a Breach"

10:15 - 11:15 Session

11:15 - 11:30 Refreshments and Networking

11:30 - 12:30 Session

12:30 - 13:30 SentinelOne Lunch/Keynote "TBD" - Jared Phipp
13:30 - 14:30 Session

14:30 - 14:45 Refreshments and Networking

14:45 - 15:45 Session

15:45 - 16:00 Refreshments and Networking

16:00 - 17:00 Session
17:00 - 18:00 Closing/Keynote
18:00 - 20:00 Reception