Description
NOW UNTIL TUESDAY 10/8 at 11:45pm ALL CIRCLE WEAVING WORSHOPS DISCOUNTED 20% -- Use Code CIRCLE48 at check-out.

Join me in my Fiber Art Studio in Columbia City to explore all the possibilities of working on a Circle Loom!
Check out my profile for other dates for this workshop, and other fiber art classes!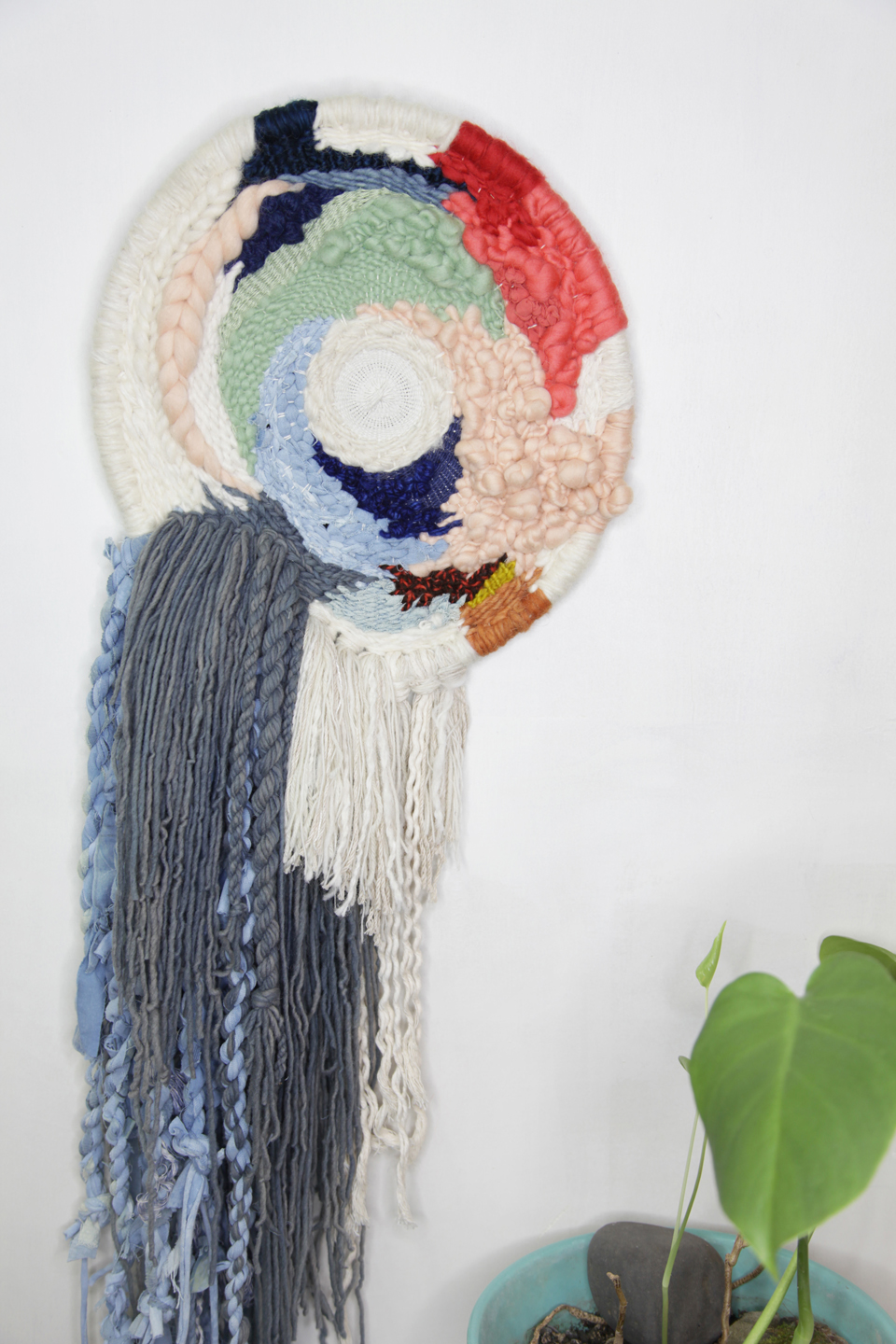 Weaving on a circle loom has many of the same calming effects of weaving on a tapestry loom, but also allows for an even greater sense of intuitive exploration, because there is no top or bottom, not start or finish, unless you want there to be.

It feels very 'cosmic' , like working on small nebulas or galaxies or black holes! There is a meditative quality to spiraling and rotating on your lap, and is an extremely portable process.

It does feel very much like a cross between basket making and tapestry weaving, but some tapestry stitches do some beautiful surprises on a circle loom! In this 5-hour workshop, we'll focus on some highly textural and expressive stitches and also how to be very geometric in your patterns.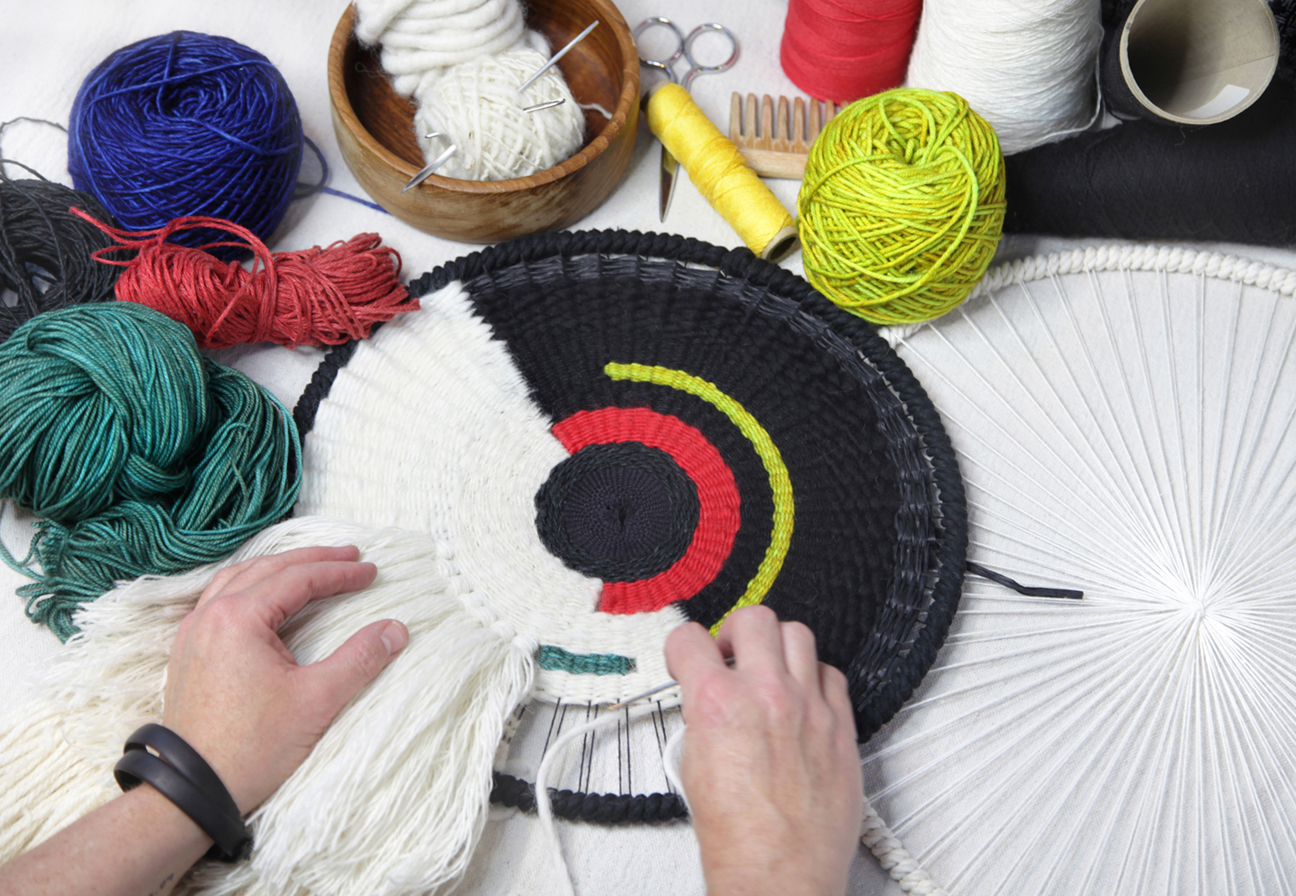 In this workshop, we'll all make our own metal-framed looms that you can use as the permanent mount for your weaving. Or you can remove that weaving and make more on your own, with the tapestry needle that comes with your loom kit.

I provide all the tools and materials you need, including my huge stash of luxurious handspun wools, boutique yarns, jutes, natural fibers, wool roving and upcycled fabrics, so your weaving is totally unique and won't look like anyone elses! The Circle Weaving class will also have access to a stash of yarn and fabrics to make really long tassels.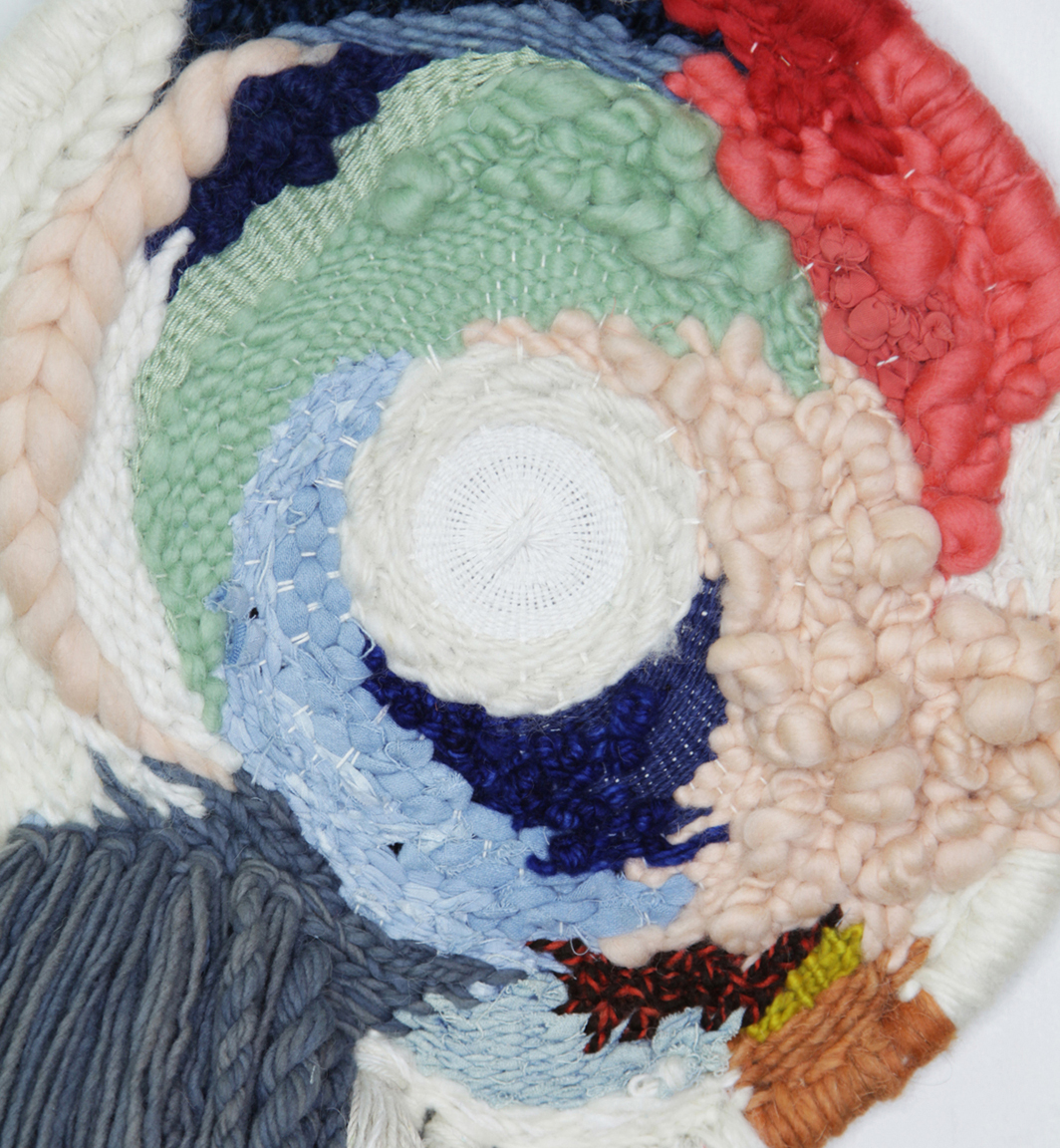 Come join in at my light-filled custom built art studio atmosphere in the trees, with tea and snacks, and conversation with others in the class as you create. My studio has an amazing rolling door that makes it cool, comfortable and lovely in the summer, like you're working outside. And when cooler, we light the wood burning stove.


You'll come away with a finished, totally one-of-a-kind circular woven wall hanging, further exploring all the possibilities of weaving.


While a beginner to weaving could do this class if they have previous stitching/handwork experience, I do recommend you take either my 3-hour or 5-hour weaving class first if you are totally new to weaving, because this class is a bit like a medium-beginner class. There is some dexterity required in warping this unique kind of loom, but as always, I welcome adventurous beginners and expressive creativity over proper technique!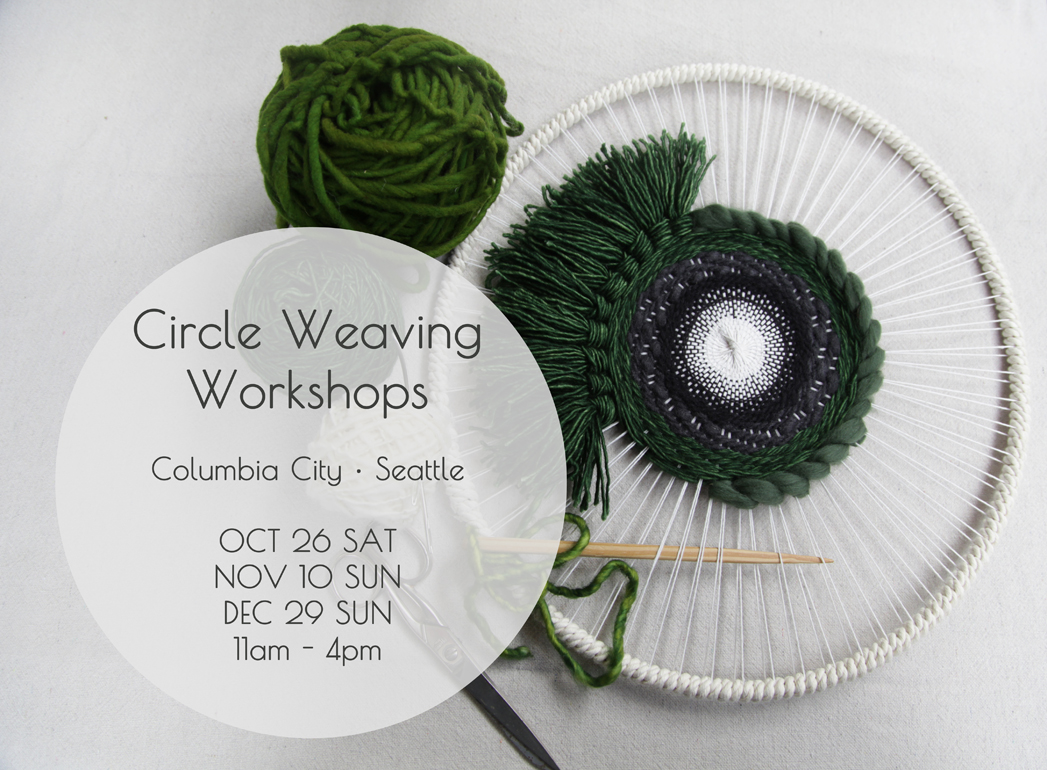 ___________________________________________________________________________________________________

FAQs : Please Read!

Class Minimum: Classes need 5 people minimum to run. So spread the word to friends! I'll let you know a week before class if it is likely to be canceled or not, and a refund will be issued. If you want to have your class run, you need to invite friends along! Once the class has met minimum enrollment, I'll let you know. Don't wait until the last minute to register.
AGE/ABILITY: a medium-beginner class, some weaving experience can be helpful -- check my calendar for my tapestry classes. For adult learners, and motivated teens 15 and up may attend alone.

How can I contact the organizer with any questions?
Contact me HERE

What's the refund policy?
Due to the effort of organizing workshops and class minimums needed, refunds are not offered. You may transfer your registation to a friend, for the day you registered. Please contact teacher to notify them of the transfer.

---
Private Parties: Circle Weaving Private Parties are available in my studio — Up to 10 people for 5 hrs, for $770. I can also travel to your location with my materials, for $820 for 10 people — within Seattle. At your location, an additional 5 students can be added for an additional fee. Farther distances require additional mileage fee. Contact me for availability
---
---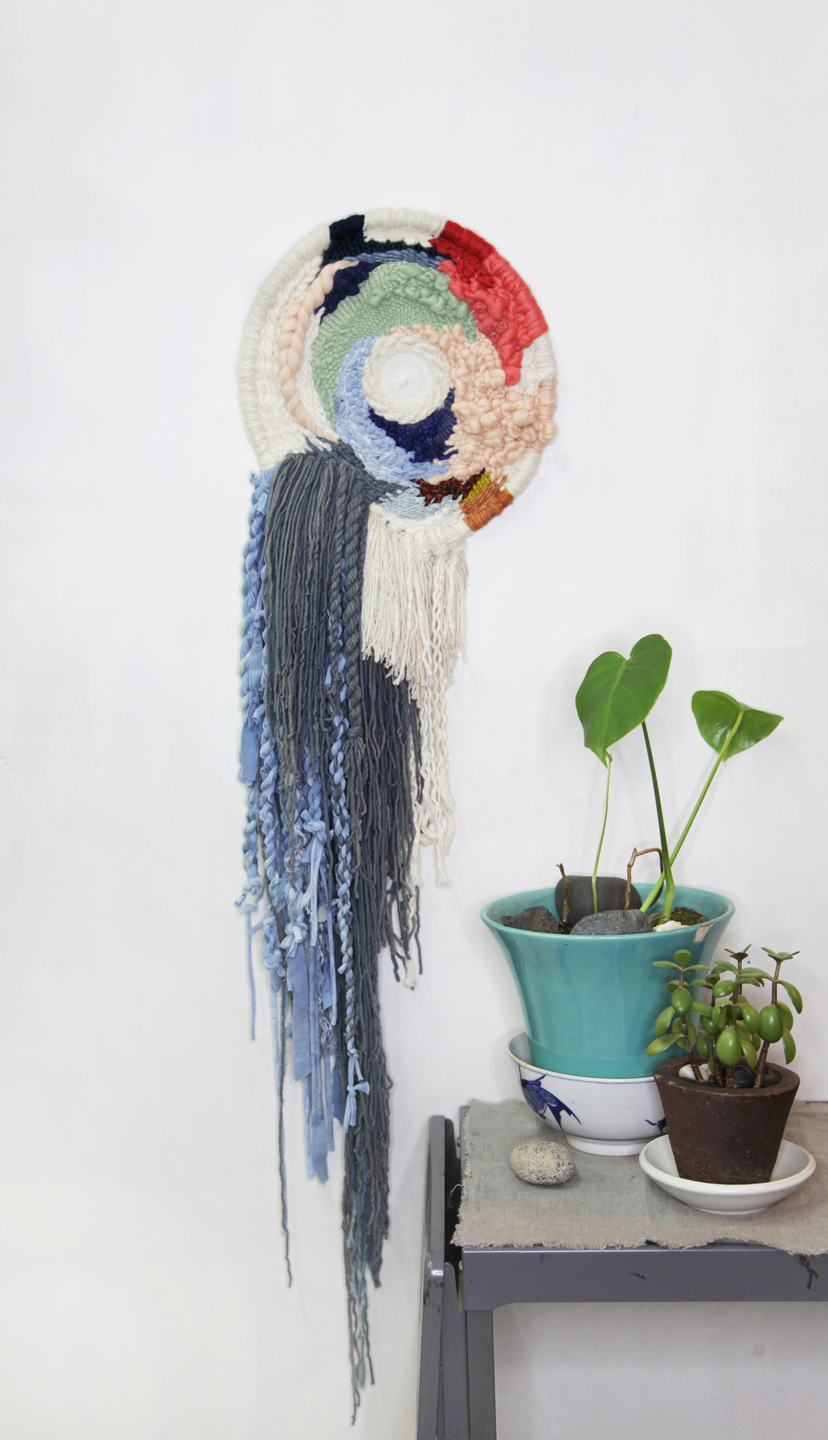 Date and Time
Location
Refund Policy