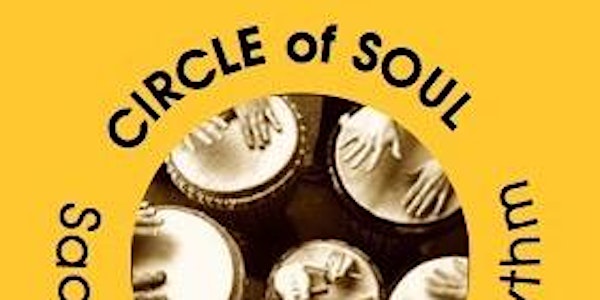 CIRCLE of SOUL - Song, Sound, Rhythm - Newport, RI
When and where
Location
St. Paul's United Methodist Church 12 Marlborough Street Newport, RI 02840
Description
Circle of Soul

A seasonal gathering,
Bringing Sacred Sound, Song, and Rhythm
to nourish hearts, build positive spirit,
and create community together

Gathering for SPRING:
SUNDAY MARCH 31, 2019

4:15pm to 5:30pm
Doors open at 4:00pm
please aim to arrive then,
so we may begin our circle together at 4:15pm

Facilitated by Christopher Kavi Carbone,
Expressive Arts Facilitator / community music educator;

***

Come nourish your soul, with SOUND -
Come re-connect with your heart-song and your heart-beat
in a positive group atmosphere.
Experience being in the present moment
with group singing, toning, rhythms, drumming, and music-making
holding compassionate space for self and others,
for upliftment and connection.
Honor oneself, and also participate in something larger than oneself,
through the unifying practice of sound, rhythm and creative spirit.

Please RSVP / Register on eventbrite
if you plan on attending this month,
so that we can best plan for the numbers for that session
and for any additional communications around the event.

Newport, RI
Sponsored by Present Moment Arts
at St. Paul's United Methodist Church,
12 Marlborough Street, Newport
Freewill Donations accepted at Door
(Suggested donations $10, all are welcome)

-----
We'll have a collection of rhythm instruments
for people to use for portions of the evening,
so it's not necessary to bring anything -
That being said, feel free to bring drums / musical instruments with you
if you have something you like to play.

Note: This Circle is An adult Focused-Event.
For Child / Family events & classes,
see http://www.musictogethernewport.com/

****************************************