About this Event
In the dynamic landscape of technologies, AI is leading the pack across the industries for its potential disruption. As technology leaders, you may be keen to learn first hand as to how AI is practiced from your peers.
We are organizing a CIO breakfast series where we bring in practitioners and Subject Matter Experts in this technology to discuss the opportunities, challenges, and success stories.
The first episode topic is "Knowledge Mining and Machine Learning with Microsoft AI."
Bring your hungry minds and hungry stomach. Breakfast and Coffee will be on us.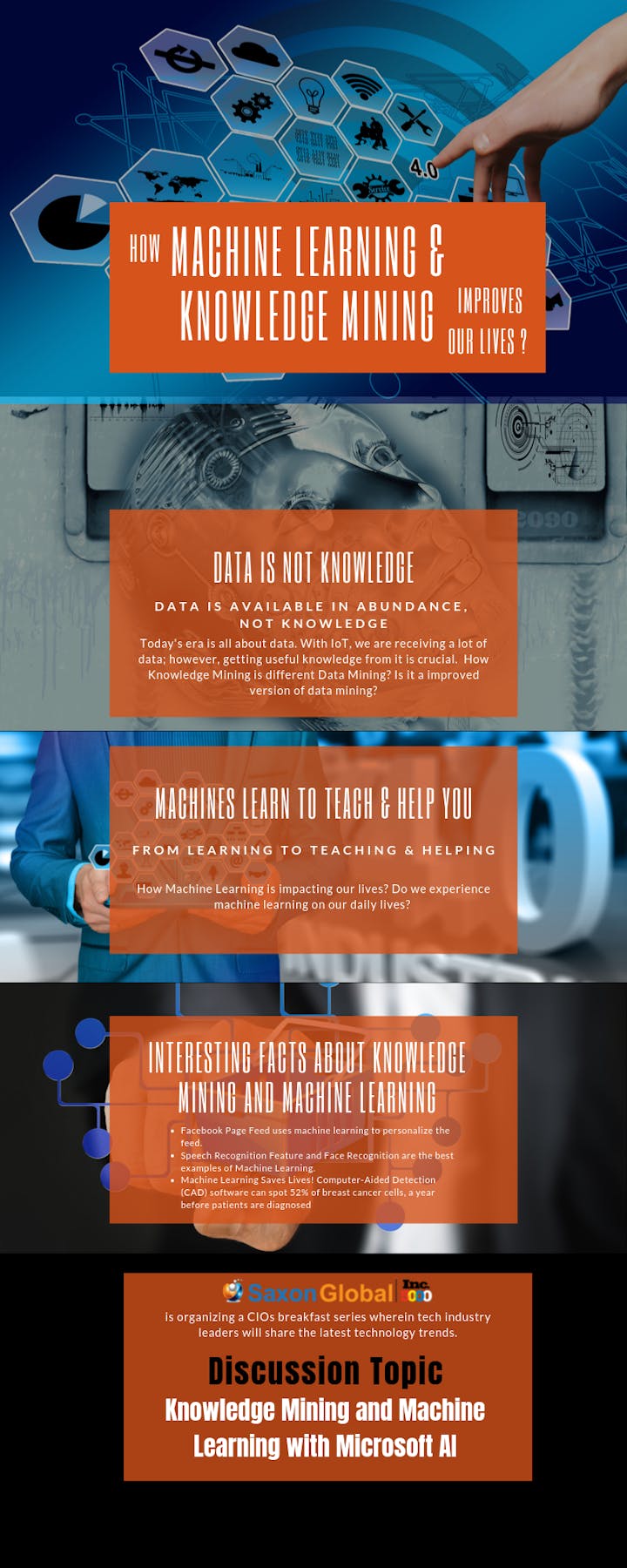 Artificial Intelligence could contribute up to $15.7 trillion to the global economy by 2030.
20% plan to deploy AI enterprise-wide
27% already implemented AI in multiple areas
15% plan to deploy AI in multiple areas
16% implemented pilot projects within discrete areas
22% investigating the use of AI
Source: PWC AI 2019 Predictions