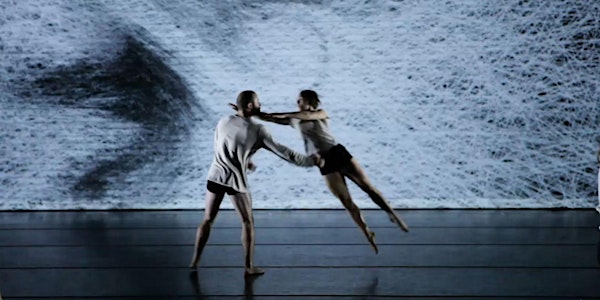 Cinq-a-sept: What next?
An informal closing reception with Sha Xin Wei. RSVP Required Use Eventbrite Registration link above (open to CU faculty and grad students)
When and where
Location
CMCI Studio 1301 Walnut Street Boulder, CO 80309
About this event
Guests are invited to discuss the previous three presentations and conversations, and possible futures. Where do we go from here? What do we want to do? Why? And how?
This is the fourth and last event of the Ecologies of Practices Symposium, which also includes a workshop, a public lecture and a roundtable conversation.
Funded by CMCI and a Roser Grant from the CU Center for Humanities and Arts. Organized by the Department of Critical Media Practices in the College of Media, Communication and Information (CMCI) with kind support from Nature, Environment, Science and Technology (NEST) Studio for the Arts, Center for Media Art and Performance (CMAP), Intermedia Art, Writing and Performance (IAWP), CMCI Studio, EVEN and ATLAS.
Sha Xin Wei, PhD, Professor and Director of the School of Arts, Media, and Engineering at Arizona State University; Director of the Synthesis Center / ASU
Sha Xin Wei's overarching research is "a philosophical investigation that is conducted in a poetic mode of installation or event-based art and technology." His collaborative practice weaves together, traverses through, and resists disciplinary methods that operate as doctrine, arguing that "poesis precedes theory-building, and theory-building precedes methodology, because methodology repeats a process that no longer generates knowledge. Therefore the arts and humanities play a central role in creating fresh knowledge." In this, he embodies a media practice about practice–in essence, a critical media practice. Through several decades of collaboration he has combined forces with diverse actors to form what he refers to as"ecologies of practices" that simultaneously organize and disassemble conventional research assemblages of the university. As a new department that seeks to build a culture of heterodoxy within media art practice, Xin Wei's research not only speaks to the pedagogical aims of Critical Media Practices, but to the broader aims of working together with our peer practitioners in media, art, environment and technology across the university to collaborate as a mode of inquiry in itself, as much as one that may yield singular products.