Cinematastic! Electric Bike Movie History Tour -- Oct 28
Description
The Pedego 101 Cinematastic! E-Bike Movie Site Tour is a three-hour excursion through the scenic Santa Monica Mountains. We will explore the rich and varied movie and television filming history of the region while gliding along on Pedego Electric Bikes. There is a strict limit of 10 riders, so it sells out quickly!
We'll meet at 1:00pm. After a quick orientation to riding an e-bike we will take a 30-minute ride to
Paramount Ranch
to visit the Western Town set that was previously owned by the studio itself and has been the site of many productions. Here we will meet up with our dynamic tour guide, local historian and author Brian Rooney, who will bring 90-plus years of film history to life.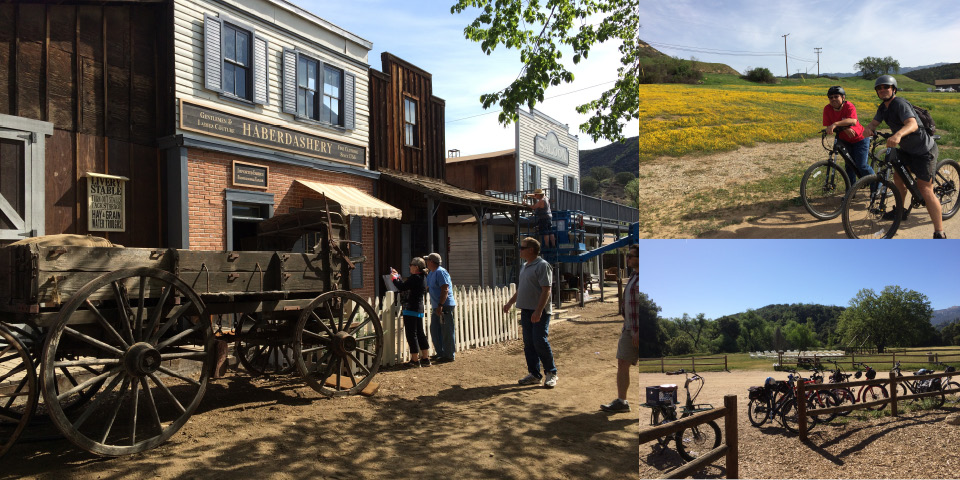 From here it's another 30-minute ride to Malibu Creek State Park, formerly the 20th Century Fox Movie Ranch and site of numerous film and television shoots. Using vintage photographs, some of which have never before been published, you'll see where Elvis Presley, Cary Grant, Charlton Heston, Tobey McGuire, Reese Witherspoon and more shot scenes from classic movies.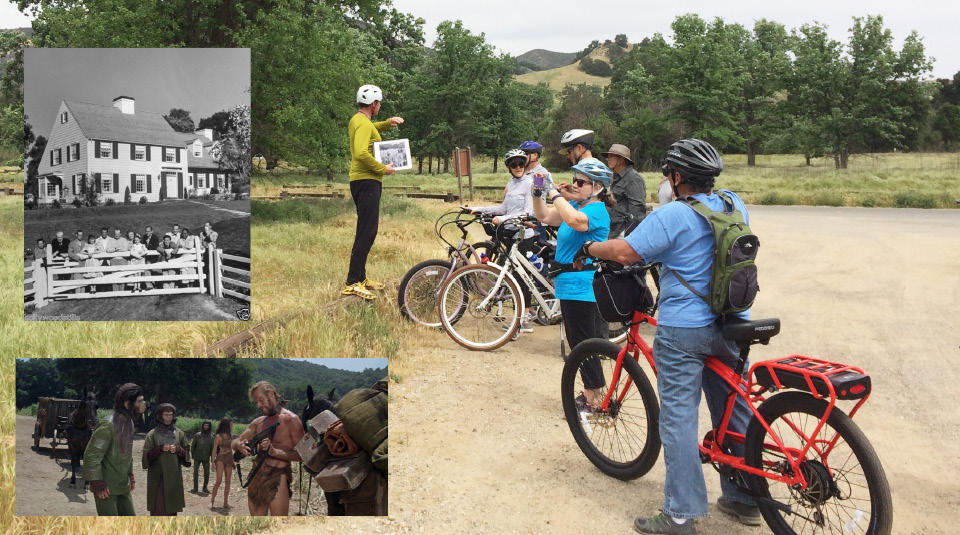 If time permits, we will also visit the King Gillette Ranch across the street. Brian will show us where one of the most iconic bicycle movie scenes was filmed and we'll enjoy riding trails shaded by centuries-old oak trees. The return ride will bring you back through the rolling hills to your starting point.
BONUS: You may also purchase a signed copy of Brian Rooney's beautiful book, "Three Magical Miles," chronicling the rich history of the area. The 160 pages include hundreds of vintage and rare photographs documenting much more than we're able to cover on one ride. And it's only $20!