"Cinema Language: The Art of Storytelling" FILM WORKSHOP

Saturday, February 23, 2019 at 9:00 AM

-

Sunday, February 24, 2019 at 6:00 PM (CST)
Event Details
Lone Star Film Festival | TCU Bob Schieffer College of Communication | Texas Film Commission

proudly presents
"Cinema Language: The Art of Storytelling"
Saturday & Sunday, February 23 & 24, 2019
TCU Bob Schieffer College of Communication
Moudy South Building - Room 164 
2805 S University Drive, Fort Worth, TX 76129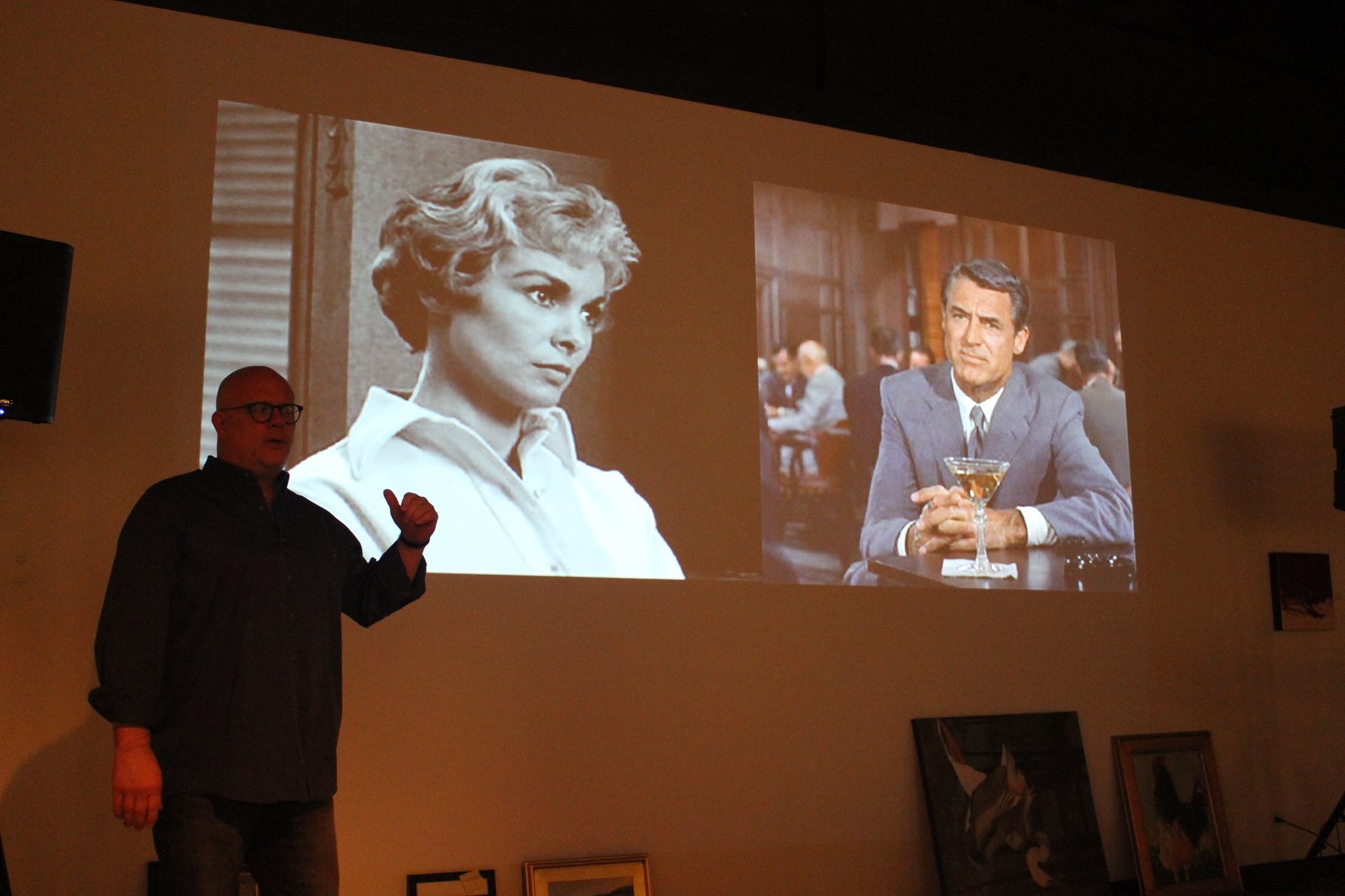 PREPARE TO MAKE A GREAT MOVIE!
"As a film editor, I am in constant search of ways to grow my art. Tom Provost's brilliant dissection of every aspect of storytelling for the screen opened me to a new and greater understanding of my craft, and the filmmaking process as a whole. I highly recommend this weekend to filmmaking professionals and newcomers alike." - Sean Albertson, A.C.E  (Warrior, Rocky Balboa, The Killing Season, Rambo) 

 
Lone Star Film Society, TCU Bob Schieffer College of Communication and Texas Film Commission proudly present "Cinema Language," four terrific courses designed for both the film professional and the avid filmgoer.  "Cinema Language" is an intensive and highly entertaining exploration of the narrative art of cinema.  The kind of instruction usually found only in expensive film schools, "Cinema Language" is a practical exploration of how to get the most out of your story, independent of budget.  
After taking this course, you will:
Make a much better movie. Period.

Approach your next script/project with the confidence of even the most seasoned professional.

Create your script and/or film with a clear understanding of the cinematic gifts at your fingertips. 
"Cinema Language" is taught by award-winning filmmaker and Pepperdine University Graduate Screenwriting professor Tom Provost, writer/director of the award-winning Lionsgate feature The Presence, as well as the upcoming features Mr. Clark and Exile (see bio below). The classes will be held on February 23 & 24 at TCU's Bob Schieffer College of Communication - Moudy Building, 9 am to 6 pm. Single day tickets are also available for each day. Tuition includes complimentary refreshments and class materials.
"Every producer should take your classes before taking on a film. These classes are beneficial not just for writers or directors but for anyone who works with or has a love for movies." - Andy Henderson

 

"This was an excellent class. It is very rare that you can talk to a filmmaker so openly about every aspect of production and really delve into the film. Especially one who has so much knowledge of film as Tom does." - Alden Anderson
---
DAY ONE - SATURDAY, FEBRUARY 23, 2019
Course 103: "Mastering Film Grammar"
"You gave me a whole new appreciation for visual storytelling. Your presentations will forever have an impact on my own writing and storytelling." - Joe Coddington
Mastering Film Grammar" is an in-depth, entertaining intensive on the visual strengths of the motion picture medium, exploring how our best filmmakers expertly use the grammar of cinema to create the most effective and moving stories. Professor Provost will give practical, hands-on specifics regarding the language of cinema: framing, editing, lighting, color, sound, POV, music, sound effects, etc. With over 100 clips and stills, the class will illustrate and illuminate how to use the grammar of film to the best narrative effect possible.
Whatever your area of expertise, "Mastering Film Grammar" will expand your knowledge of the craft of filmmaking and elevate your next feature to another level. You will learn not only basics but how to turn classical film grammar on its head to advanced effect.
After taking this course, you will:
Have a firm grasp on both the basic and advanced tenets of how great movie storytelling works.

Understand how to tell your story visually.


Approach your storytelling with an ability to affect the audience's reactions and feelings through your filmmaking technique.
Suggested Homework Assignment
Watch  All That Jazz  (1979 dir. Bob Fosse);  Notorious  (1946  dir. Alfred Hitchcock)
Course 104:  "Introducing Your Character" 
"You have unique insight on form and character that I will incorporate into my own directing. And the class was extremely entertaining." - Julie Cohen
One of the most difficult things to do in any kind of story is quickly and efficiently set up a character...and in a manner that pays off further into the narrative. "Introducing Your Character" is an in-depth, intensive and entertaining look at how filmmakers effectively reveal characters to the audience, whether in a straightforward or purposely misleading fashion. 

In this class we will watch and discuss a variety of clips from over ten hit movies such as The Dark Knight, Erin Brockovich, and The Devil Wears Prada, as well as John Dahl's retro thriller Red Rock West, to explore numerous ways you can provide fast, compelling and incisive information to your audience, even in a single line or shot. In the words of Instructor Provost, "This is a kick-ass class."

After taking this course, you will: 
Introduce your characters with a practical and fast approach.

Be able to compare and contrast your characters to set up the most effective dramatic tension.

Understand how to eliminate boring exposition from your plots and films, and instead convey information to your audience in a dramatic and satisfying way.
Suggested Homework Assignment 
Watch Red Rock West (1993, dir. John Dahl)
---
DAY TWO - SUNDAY, FEBRUARY 24, 2019
Course 105:  "Disclosure of Information"
"The information you presented was just incredible. It will have a profound effect on how I approach my own stories." - Alice Garcia
"Disclosure of Information" is the essence of what we do. It's the single most important aspect of storytelling and affects every single position on a film, in production and post. Every single choice you make reveals information to the audience. How to do it, when to do it, why to do it, as well as what the effect will be on your audience--all are determined by the manner in which you disclose each and every piece of information in a script. 

While the entire Cinema Language weekend, in essence, is an exploration of how to disclose information, this class looks in-depth at the myriad choices a filmmaker has--right and wrong--and how to master those choices to create the most effective experience for the audience possible. Clips from various films such as Jaws, Close Encounters of the Third Kind, and Carrie will be used, as well as intensive explorations of two Hitchcock classics, North by Northwest and Psycho. 

After taking this course, you will: 
Understand how to tell the your story in the best manner, whatever genre: thriller, comedy, drama, sci-fi, etc.

Have the practical, hands-on ability to make specific and correct choices about your stories.

Emerge with the confidence and understanding of some of our best filmmakers when approaching whatever job you might have on a film.
Suggested Homework Assignment 
Watch North By Northwest and Psycho (1959/1960, dir. Alfred Hitchcock) 
Course 204:  "From Script to Screen"
"The most innovative ghost story I've ever seen...Tom Provost gives a clinic on storytelling through a lens of a camera." - Bruce Kooken (review of The Presence for HorrorNews.net)
"Aesthetically riveting. Without a doubt one of the most unique genre entries to be released this year." - Joseph Airdo (review of The Presence for the Phoenix Daily News)
"Exuding a sinister serenity that brings to mind Stanley Kubrick's 'The Shining,' 'The Presence' is one of those films that linger with you days after viewing." - Nathan Page (review of The Presence for the Cleveland Plain Dealer)
"From Script To Screen" is an extremely frank and revealing discussion about the realities every filmmaker faces whatever the budget, offering filmmakers a rare insider's look at just how a movie comes to fruition.  Writer/Director Provost discusses the process of traveling from script to final edited product of his feature The Presence, which stars Oscar Winner Mira Sorvino, Golden Globe Nominee Justin Kirk and Shane West. The independently produced feature was acquired by Lionsgate after a successful festival run.  This is a candid, insightful dissection of the filmmaking process, examining a recently-completed feature that was chosen as the opening or closing night film at a variety of festivals, winning various Best Film, Best Director and Best Cinematographer awards as well.  Students will read the first act of the screenplay as homework before attending the class, and then watch the complete film. 

Following the screening, Provost will cover extensively how he and his creative team worked to bring what was on paper to life, given the typical compromises and considerations of budget, time, personnel issues, weather, and planning.  Particular focus will be placed on what "went wrong" on the set, as well as what changed from the script and why.  The discussion will also include the "writing" that went on in the editing room as the film took shape and became something apart from the shooting script.  Specific clips and production stills will be used to illustrate the various decisions made on the set and after.  

Students will have an open forum with the filmmaker regarding their thoughts and questions on the movie and the filmmaking process.

After taking this course, you will: 
Have practical, hands-on knowledge of many "do's and don't" when approaching your own feature.

Know many mistakes to avoid on your own features, in every step of the production.

Have the freedom through practical knowledge to make a better film that will cost you less money.
Suggested Homework Assignment
Read the first 30 pages of The Presence
NOTE ON HOMEWORK:  Once enrolled, students will receive the pages to read along with an email from Tom Provost.  All of the movies suggested for viewing before the seminar are available on either Netflix, iTunes, Amazon Streaming, etc.. 
SPECIAL BONUS CLASS!
Included in this weekend is an extra class: "Do's and Dont's Of Rewriting", a must for anyone thinking of making a movie. Collating his experience from years of script doctoring and consulting, Provost will take you through his steps to rewriting and honing your screenplay, whether it be a major rewrite or a tweak.
 MORE REVIEWS FOR THE PRESENCE:
"A brilliant debut film...unlike anything you've ever seen...surprising at every turn." - DAIFF Daily News
"One of the best movies I've seen all year...a visual an audio feast." - Bitterbalcony.com
"Visually stunning...will have you talking for hours...it's awesome." - moviebuzzers.com
"Creates quite an impact...part Alfred Hitchcock, part Rod Sterling and, to some degree, Agatha Christie while delivering the creepy goods those names are known for." - goseetalk.com
MORE TESTIMONIALS FOR TOM PROVOST:
"Your class on form and construction of image is of the utmost importance and, as a director, to say it affected my own work in a profound way would be an understatement." - Bill Garrett
"A very candid, humble, and talented guy! Loved the class!" - Bart Baggett
"I had such a good time!!! It was wonderful!" - Joy Young
---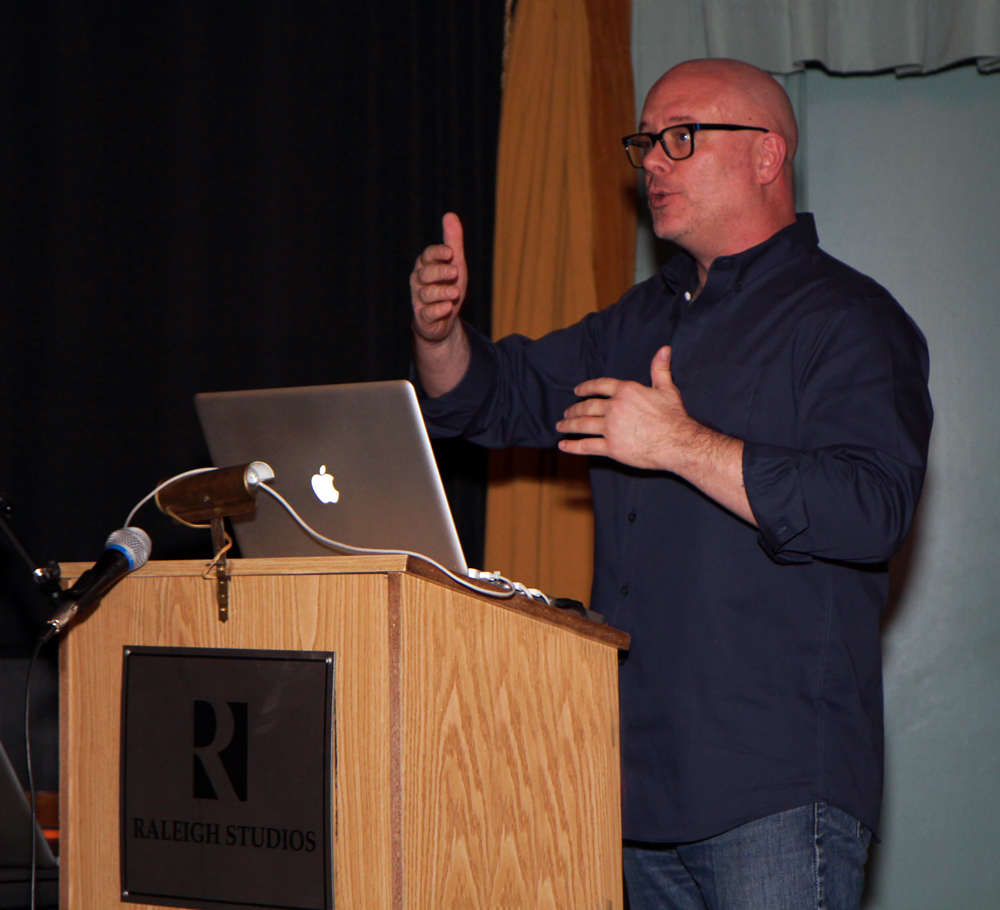 ABOUT THE INSTRUCTOR:
After graduating from The University of Texas at Austin's prestigious Plan II Honors program, with emphases in both Film and English Literature, Tom moved to Los Angeles where he has worked steadily writing, directing, editing and acting. (And of course, initially, waiting tables.) He was hired to adapt a script for Academy Award Winner Morgan Freeman's production company, Revelations, a screenplay made into the film Under Suspicion starring Freeman and Academy Award Winner Gene Hackman. Provost and the screenplay were nominated for an Edgar Award.
Provost's feature directorial debut was The Presence. He also wrote the film and is one of the producers. The genre-twisting ghost story stars Academy Award-winning actress Mira Sorvino, Shane West, Golden Globe Nominee Justin Kirk, and Tony Curran. After winning numerous awards on the festival circuit including Best Picture and Best Director, Lionsgate picked up the movie which was released in Fall 2012.
A graduate screenwriting professor at Pepperdine University in Malibu, Provost works steadily as a script doctor and consultant.
He also teaches the popular series of classes on filmmaking called Cinema Language: The Art Of Storytelling, both in Los Angeles and around the country, often in conjunction with Mark Stolaroff's No Budget Film School. Check out his website at cinemalangauge.org.
You can find some of his writing at onfoodandfilm.com
REGISTER TODAY!
All tickets at the door for the 2-day class are $350, ($175 for a single day). Tuition includes complimentary refreshments and class materials. Discounted rates are available through February 19, 2019.
---
For more information on Tom Provost's Cinema Language class and his consulting, please visit: www.CinemaLanguage.org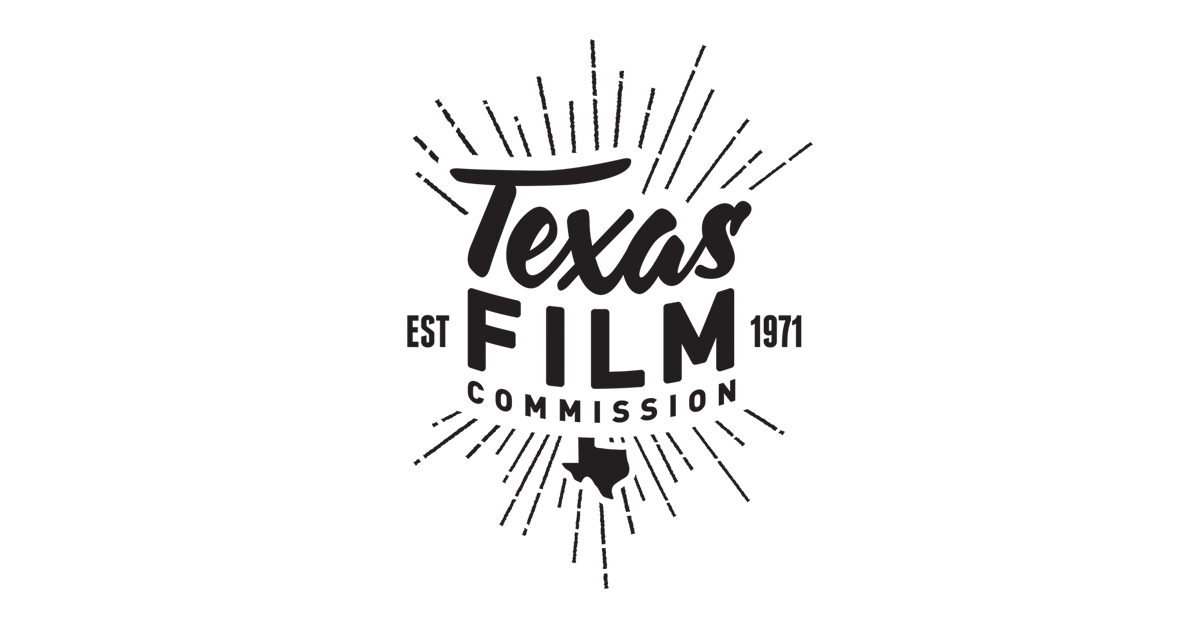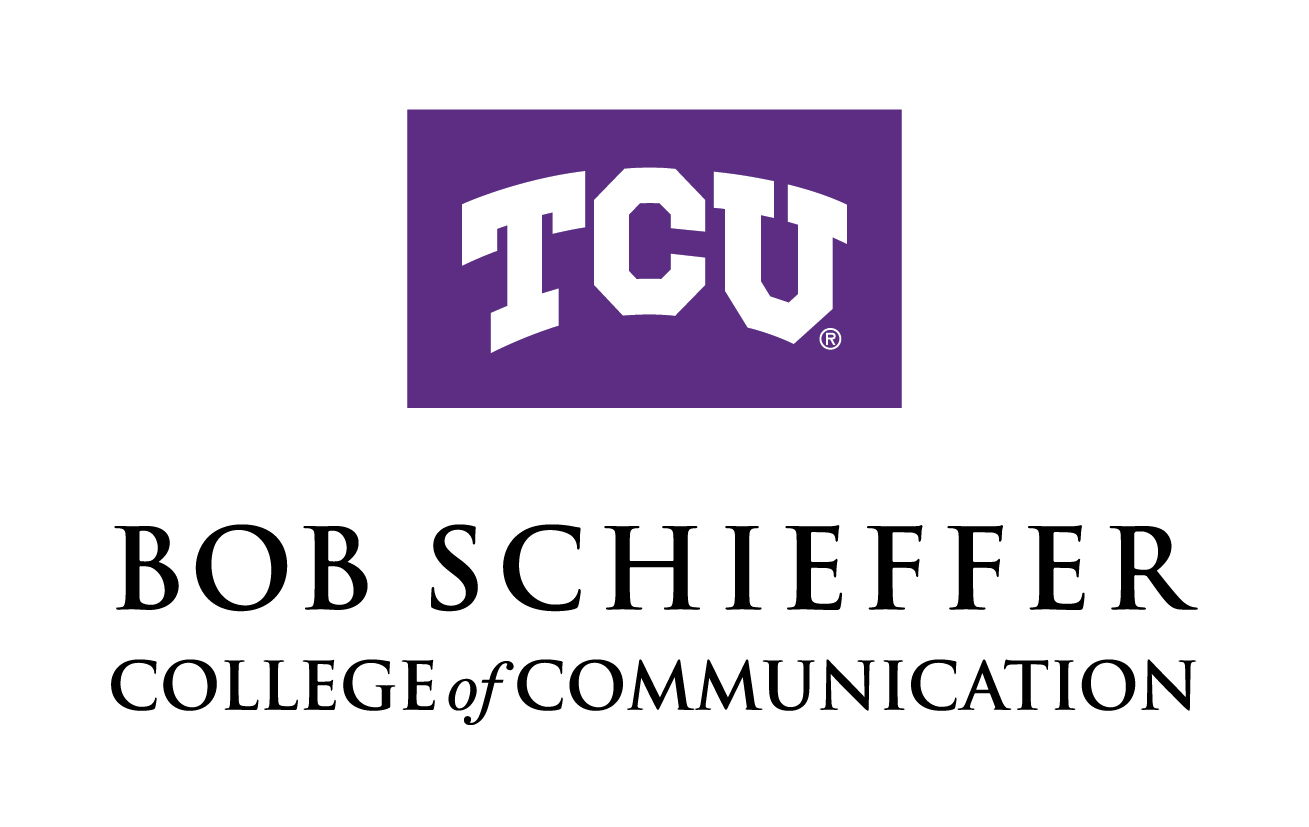 Save This Event
When & Where

TCU Moudy Building Room 164
2805 S University Drive
Fort Worth, TX 76129


Saturday, February 23, 2019 at 9:00 AM

-

Sunday, February 24, 2019 at 6:00 PM (CST)
Add to my calendar
Organizer
The Lone Star Film Society is a non-profit organization that exists to cultivate an appreciation and understanding of the moving image as an art form while showcasing the City of Fort Worth.
The Society accomplishes this mission through year-round film screenings, educational workshops, collaborative community partnerships and the annual presentation of the Lone Star Film Festival in Sundance Square.