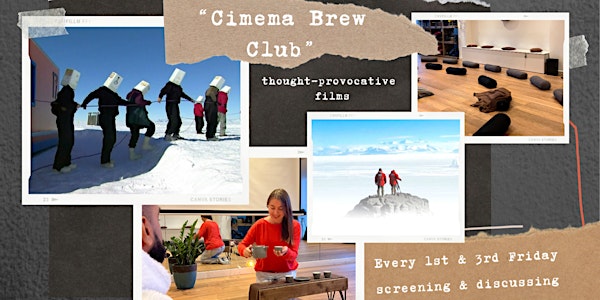 Cinema Brew Club
We selected very special films that are thought-provoking and heartwarming.
Refund Policy
Contact the organiser to request a refund.
Eventbrite's fee is nonrefundable.
About this event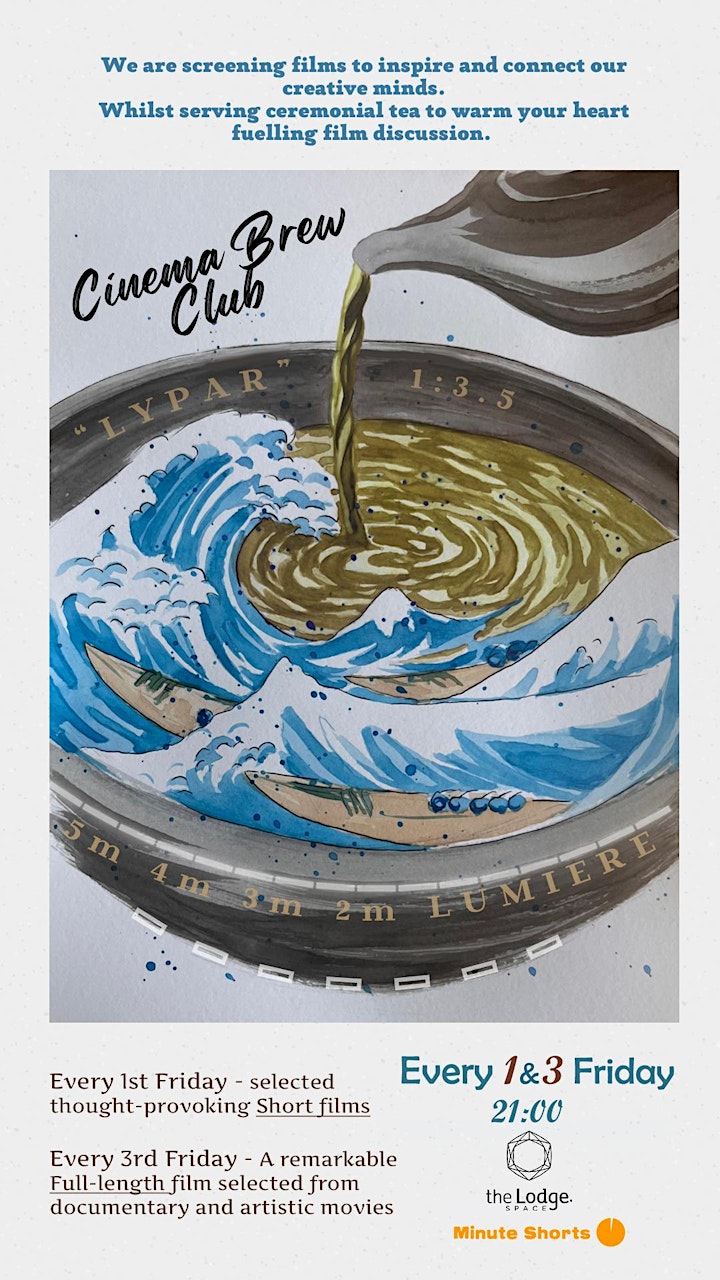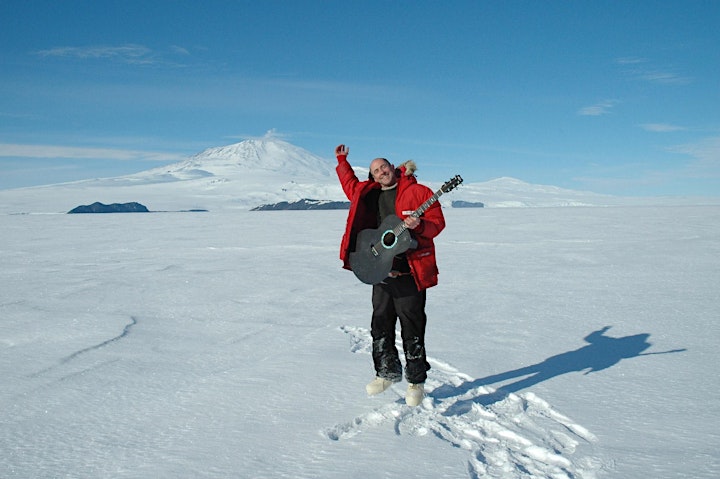 I was too positive to believe it is possible to geather 20people in 2 weeks time. That is why have to readjust the club:
First 2 events will be online in order to gather people and on the 2nd December will be the first screening and discussion club offline.
I selected very special films that are thought-provoking and heartwarming to screen and discuss them. Our goal is to inspire and connect creative minds. We will serve ceremonial Chinese tea to warm your heart fueling film discussion. Everyone has its own perspective and we believe sharing the insights we get might be enriching our perception of life.
Let's contemplate together over these rare and impressive films on the 1st and 3rd Friday. Cold winter evenings will be warmed by cozy atmosphere we create together.
4th November 21:00
Best Documentary Feature - 81st Academy Awards
Film-director Werner Herzog
If you haven't watched a Werner Herzog documentary I suggest rectifying that situation immediately.
Film is about people coming to work in Antarctica. Through these people the great cosmic dreams come into reality.
The film director captures the beauty of Antarctica and explores people's psychological extremes. This documentary rules because Herzog is the only one willing to go to Antarctica and straight up say how scary and fu*king weird everything is in Antarctica. The people that go there are unique ladies and gentleman and everything we learn there is bizarre or terrifying. You encounter things along the way like:
- Man with no gallbladder and weird hands, descendent of Aztec royalty.
- Overnight Antarctica survival training.
- The ice cream machine sitting on the largest block of ice in the world.
- Docile sea lions who would kill you if they had a chance.
- The guy brutally traumatized by what he has seen in Antarctic water
Please watch the film before
————————————————
4th November - watch Short films by great film directors and discuss
And discuss "Encounters at the end of the world" (if you watch it inadvance)
https://youtu.be/6BB3YRtzRxE
18th November - Watch Short films by great film directors and discuss
And discuss "Tulpan" if you watch it in advance
"This film is a gorgeous mix of tender comedy, ethnographic drama and wildlife extravaganza set on the steppes of Kazakhstan. It won Un Certain Regard honors at Cannes 2008.
2nd December - Short film selection (Hope to have it Off-line event)
Watch Short film by great film directors and discuss
16th December - Full-length film
We will have a chance to discuss these thought-provocative films together at the Cinema Brew Club on Friday night 28th October at The Lodge.Space.
———————
Zoom link:
Topic: Cinema Club
Time: 21:00
Join Zoom Meeting
Meeting ID: 863 5919 7703
Passcode: will be sent to you once ticket is bought