Description
Ciné-Mômes (FR) - May 8, 2020 | 4:30pm--5:30pm
---
We are excited to bring back our Ciné-Mômes program for 2019/2020!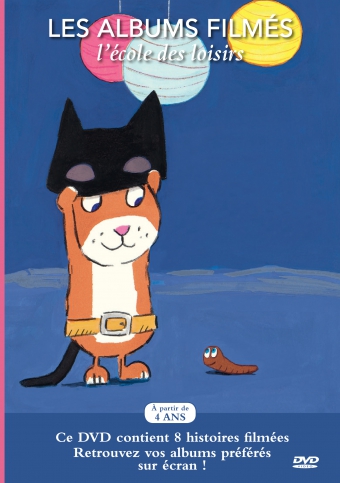 Come discover newly released and classic French films for children! Join on us on May 8th for the delightful and fun Albums filmés series from well-known publisher L'École des loisirs. Below you'll find a description of the movie in French.
Retrouvez les albums emblématiques de l'école des loisirs sur vos écrans. Des histoires portées par des lectures captivantes pour découvrir ou redécouvrir les aventures sensibles, drôles et rocambolesques des petits héros de vos enfants !
Dans ce DVD, vous trouverez :
Papa sur la lune d'Adrien Albert
Le train des souris de Kazuo Iwamura et Haruo Yamashita
Le Mange-doudous de Julien Béziat
La brouille de Claude Boujon
Nuit noire de Dorothée de Monfreid
C'est moi le plus beau de Mario Ramos
La princesse coquette de Marianne Barcilon et Christine Naumann-Villemain
La fête de Billy de Catharina Valckx
Watch the presentation in French.

This event will be in French. Kids ages 3--7.
For questions please contact the Childrens Department or the Library.