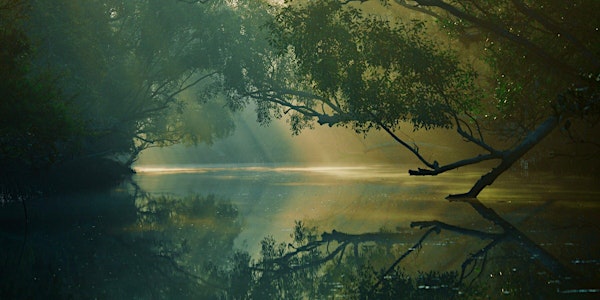 Ciné Environment House | Chaos in the climate of the Sundarbans
Chaos in the climate of the Sundarbans is a short 'moving picture' demonstrating the degradation of the Sundarbans ecosystems.
When and where
Location
International Environment House I Chemin des Anémones 11-13 1219 Châtelaine-Genève Switzerland
About this event
In the light of climate change, the mutual relationship between health and development has already been in question. The ongoing COVID 19 pandemic again underscores that the limitless growth model of economic development is often at odds with nature and the sustainability of natural resources, and in turn negatively impacting the health security of population across the world. It is now imperative for the global policy community to arrest this growing conflict at the earliest, and restore the mutual relationship between health and development. In this regard, the Sundarbans Medicine (in the Sundarbans of Bay of Bengal, both in Bangladesh and India) is launched as a pilot study under the aegis of UNESCO.
The study experiments the One Health as an approach of system catalyst for promoting sustainable development by fostering the health of humans, animals, plants and the environment. The Sundarbans, as a UNESCO biosphere region and a Ramsar site of international importance, is the world's largest mangrove forest and a climate vulnerable coastal geography. This study in principle adopted the One Health Joint Plan of Action (2022-2026), launched by the Food and Agriculture Organization of the UN (FAO), the UN Environment Programme (UNEP), the World Health Organization (WHO), and the World Organisation for Animal Health (WOAH) in October 2022. The pilot phase of the study is exploring the linkages between public health and sustainable development.
This 'moving picture' has been premiered at the International Ecology Congress (INTECOL) in Geneva to demonstrate some early findings of the study for mapping the degradation of the Sundarbans ecosystems in the last three decades.
Ciné-Environment House
Free screening of films highlighting environmental crisis or success restauration examples are organized at the Environment House. The screenings are all for educational purposes, non-profit and non-commercial.
Registration
This event will take place in a hybrid format, both in-person and virtually. Register on Webex for online attendance.
Learn more on our event page.