About this Event
Wednesday, October 23rd
Doors 7pm / Show 8pm / 21+
$25 Advance / $30 Day of Show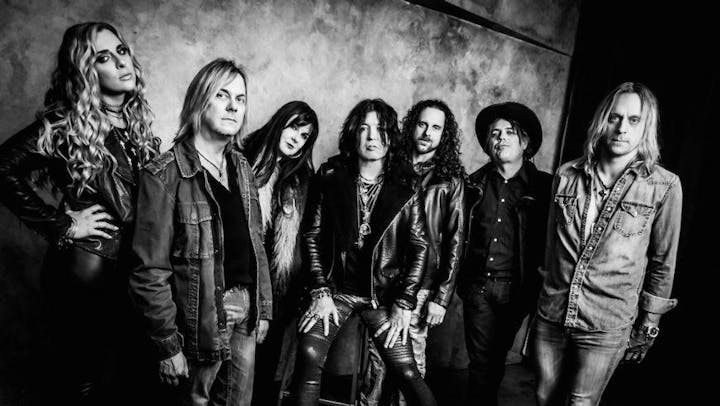 Tom Keifer
Best known as the singer-songwriter/ front man of the Philadelphia based blues- rock band Cinderella, Tom Keifer, is enjoying continued success and touring in support of his solo debut, The Way Life Goes.
Though he possesses all the fire and brimstone of Rock's greatest front men, you would be hard pressed to find the versatility and dimension that Keifer brings to a stage.
Whether delivering heart wrenching ballads, such as Don't Know What You Got 'til It's Gone, channeling the soul of the bluesmen of the past with his slide guitar and lap steel, or blowing sax on rockers like "Shelter Me", Keifer is clearly one of the most unique singers and accomplished musicians in Rock and Roll. Combine that with his new band, Tony Higbee (Guitar/vocals), Billy Mercer (Bass/vocals), Kory Myers (Keyboards/Vocals), Jarred Pope, (Drums), Savannah Keifer (Vocals/percussion/Piano) and Kendra Chantelle (Vocals/percussion), and there is only one possible outcome- A high energy rock show combining all the classic hits of Cinderella with new favorites from The Way Life Goes that will only leave you wanting more.
"A gritty, bluesy, (rocker) with enough genuine swagger to draw comparisons to Mick Jagger."
– Rolling Stone Magazine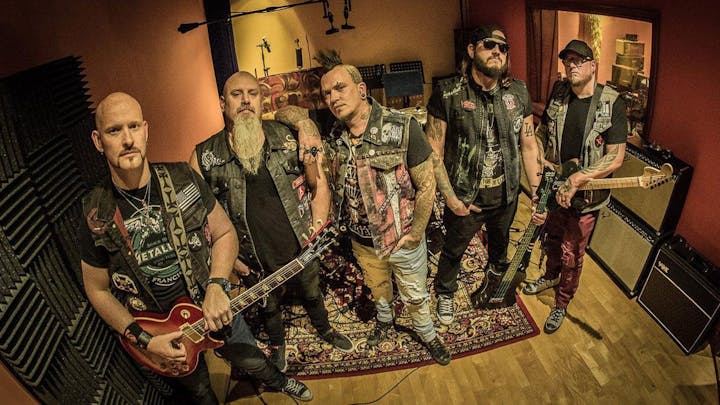 American Bombshell
Indianapolis, IN
https://www.americanbombshell.net/
Unfiltered, raw, uncompromising. These words all come to mind when watching American Bombshell. Since 2014, This Indianapolis based five piece has been leaving stages in sweat and beer soaked shambles, shattering any glass ceilings that stand in their way. They have one mission and it is simple: MAKE ROCK AND ROLL GREAT AGAIN. Winning nation wide national recording academy sponsored contests? All in a day's work. Working with legendary producer Mike Clink at prestigious East West studios in Los Angeles? No problem. Crushing Sxsw in front of thousands of first time listeners? They won em' over after the first song. Their first album, "No Regrets" was just the beginning. They will not stop until rock and roll regains its rightful place at the forefront of popular culture. 2018 brings a whole new level for the Bombshell boys. Teaming with EMP records, and currently forging a sophomore effort, "Tattooed 'N Bruised" for a Spring 2019 release. Primed to be an instant classic, (and with the help of a few friends you may have heard of) it may earn American Bombshell it's greatest accolades yet. They are the successors to the rock throne, and will define the genre, accepting nothing less. The only question is,
ARE YOU IN?
Performers
Date and Time
Location
Refund Policy