Cinderella

Multiple Dates
Event Details

The Royal Herald arrives in the public square with exciting news that "The Prince is Giving a Ball!"  Word quickly spreads among the eager townspeople that the Prince hopes to choose a bride from among the maidens who attend the ball.  "Imposible things are happening every day!," sings the Godmother in Rodgers & Hammerstein's musical fairy tale, CINDERELLA, and impossible things will happen when young performers from Clater Kaye Productions bring this timeless tale to life.  After all, even if we know the story by heart, we still hold our breath until we are sure that the slipper fits.
Don't miss this magical show with not one but two amazing casts!   On Saturday, November 10 at 7pm and Sunday, November 18 at 3pm the character of Cinderella is played by ten year old Olivia Starnes. Eight year old  Graycen Mckinley will play Cinderella on Sunday, November 11 at 3pm and Saturday, November 17 at 7PM.   For a complete cast list visit www.claterkayeproductions.org.
Get your tickets in advance!  Tickets purchased prior to the show will be $10 for Adults/Seniors and $7.50 for children under 12.  Tickets purchased at the door will be $15 for adult/senior and $10 for children under 12.
 About the writing team of Cinderella
Rodgers & Hammerstein were the most successful team ever to write for the musical theater.  Rodgers wrote the music and Hammerstein wrote the dialogue and lyrics to the songs.  They wrote nine Broadway musicals during their 17-year partnership.
Collectively the Rodgers & Hammerstein muscials have won 35 Tony Awards, 15 Academy Awards, 2 Pultizer Prizes, 2 Grammy Awards and 2 Emmy Awards.
.
Organizer
Clater-Kaye Productions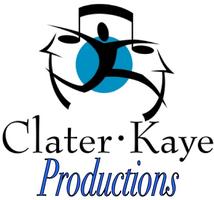 Clater-Kaye Productions is the youth and children's division of Carolina Broadway Theatre Company. All of our productions are for school aged actors, 6 to 22 years old. The children in the shows are given the opportunity to work with professional directors and choreographers while handling all theroles in the shows; unlike most children's theatre where adults are the primary actors and children only spectators. When guest directors, choreographers or writers are brought in to work with our students, the actors get the unique opportunity to learn from greats in the industry. Past artists include Stephen Schwartz, Tony Winners Paul Kreppel and Murphy Cross, Abraham Tetenbaum, Norman Berman.
We love to see children in the audience who watch with amazement as they see other children their age, singing, dancing and acting with as much skill as adults they have seen perform. This gives them hope and inspiration that they can accomplish excellence too! When possible, these children receive workshops with the actors, producers or directors from the show giving them first-hand experience with the theatre.