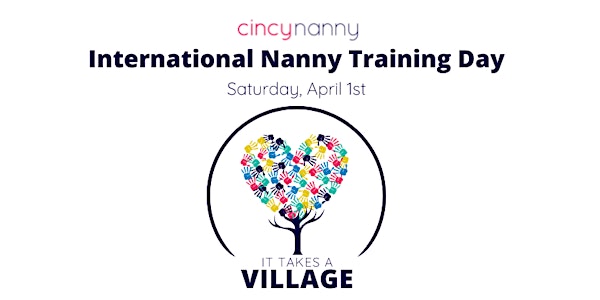 CincyNanny | International Nanny Training Day 2023
It Takes a Village! Join us for a day of professional development and child care workshops to guide, educate and inspire the career nanny.
Date and time
Saturday, April 1 · 9am - 2pm EDT
Location
Fueled Collective 3825 Edwards Road #Suite 103 Cincinnati, OH 45209
Refund Policy
Refunds up to 7 days before event
Eventbrite's fee is nonrefundable.
About this event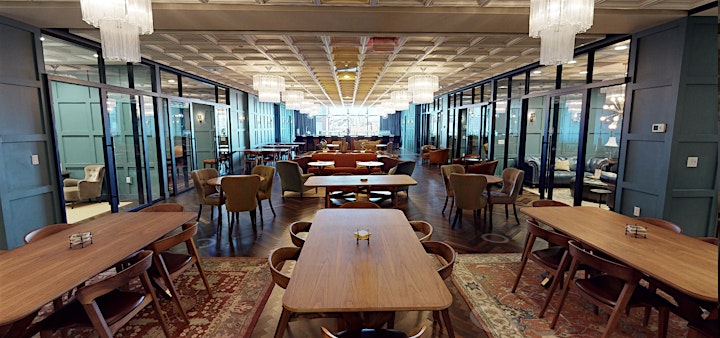 [  DETAILS  ]
Join nannies in the Greater Cincinnati area, across the country and world for this annual event International Nanny Training Day presented by Nannypalooza.com. This one-day training will host over 30+ events in 19 states and 6 countries reaching thousands of nannies. CincyNanny is proud to host each year for Cincinnati, giving nannies quality training at a great price.
Registration: Early Bird registration is $40, and runs through Weds, Mar. 15th. Price will go up to $50 on Mar. 16th and through the event. You may purchase tickets at the door if the event is not sold out.
Lunch: Provided by Kind Catering is included in the ticket price. Everything you need to build your own Southwest bowl, including lime white rice, black beans, chicken, ground beef, grilled peppers & onions, pico de gallo, corn salsa, medium red salsa, shredded cheese, lettuce, and sour cream. Served with chips. Please note any dietary restrictions when you register by Weds., Mar. 22nd and we will be happy to make accommodations to support you.
Location: Fueled Collection in Norwood. 2nd Floor: Public House (see picture above).
[  WORKSHOP DETAILS  ]
9:00 | "Postpartum-ology" Demystifying the Postpartum | Erica Paulson
Get ready to take a deep dive into newborn and postpartum maternal care! There are many ways a nanny can provide tremendous support in the weeks before baby arrives and into the months after, but with changing trends in women's health and parenting, it can be hard to sift through what is evidence-based and what is not. This presentation aims to dispel some of the myths and rumors about newborn and postpartum maternal care and provide a solid understanding, as well as tools you can use, that will elevate your professional skills and make them stand out as a guiding light during this somewhat mysterious time.
10:00  | Designing Your Financial Future | Jordan Patrick
Domestic employees do not usually have access to the same long-term financial planning that corporate jobs have.; nannies must consider outlets to set themselves for long-term financial success. We'll guide you in creating a personalized financial plan to identify your goals and how to make meaningful progress toward them. Whether you're saving for retirement, hoping to buy a house, or planning for your children's education, this workshop will equip you with the tools and knowledge to take control of your financial future.
10:50 | Break 
11:00 | Montessori Principles to Benefit Every Child | Christine Trimmer and Aubrey Wallen
The founders of Casa Design will share how Montessori principles can benefit every child especially in preparing opportunities for independence. We will discuss and showcase some quick ways to upgrade a home to ensure that children ages birth-9 are invited to practice developmentally appropriate independence.
12:00  | Lunch
1:00 | Setting Healthy Boundaries | Greta Schraer + Nanny Panel
The working relationship between nanny and family is such a unique one, it is professional yet relational. Working in a home supporting a family can bring some interesting challenges, in this workshop Greta will talk about setting healthy boundaries and do some problem solving in breakout groups led by Nanny Panel leaders. It's going to be both purposeful and fun as we find some solutions together!
1:50  | Walk-away Points
[   FAQs  ] 
Refunds: To provide accurate preparation for this event and the venue and food, we will be able to not offer refunds after Weds., March 22nd. 
Scholarships. We will be giving away 2 scholarships, thanks to generous nannies and families who tucked away their referring bonuses to support nanny training! More details to come.
What to wear? Please feel free to dress casual. You also may want to bring a sweater in case it is chilly. 
Do you need to bring a printed ticket? We will be checking you in at the door, if you do not have a ticket, we will be checking that your name is on the list.
Water, coffee and wifi provided all day.
Need to contact us? Please email info@cincynanny.com or call 513.377.0478.
We will be taking photos at the event for Social Media content. By attending this event, you consent to having your picture taken and shared online.
#iNNTD2023 #cincynanny
[   SPEAKER BIOS  ] 
Erica Paulson is the owner of Nurture and founder of The Doula School in Cincinnati. She is a CAPPA certified labor doula and certified childbirth educator, a certified midwife assistant, and a member of the labor doula faculty for CAPPA International. She is water birth credentialed and NRP certified. Erica is a professional member of CAPPA, Birth Arts International, and the Association for Prenatal and Perinatal Psychology and Health. Erica is also a published poet, author, and speaker. She has served over 1000 families in her tenure as a doula and childbirth educator since 2006. Erica has held board positions with the Cincinnati Area Doula Society, the Buckeye Birth Coalition, International Cesarean Awareness Network, and the Dayton Area Labor Support.
Christine Trimmer + Ashley Wallen lead a team of Montessori-trained child development & education experts who believe in the transformative power of independence. "Preparing your home environment is the most impactful way to give children opportunities to practice independence in life-changing ways & we would love to show you how!"
Jordan Patrick is a Financial Advisor at Commas where he helps everyday people use their resources to create meaningful life. He believes that advising isn't just about the numbers; it should instead focus on helping clients feel fulfilled, successful, and at peace. Jordan spends as much time as he can exploring the outdoors—from hiking to fly fishing to traveling with his wife to national parks. When not out on an adventure, he enjoys spending time on his hobby of woodworking or just hanging out with his wife and newborn son.
Greta Schraer has devoted the last two decades of her life to the childcare industry as a professional nanny, youth minister, nanny community director and nanny placement agency owner. CincyNanny began in 2009, first as a community of professional career nannies when Greta began gathering Cincinnati nannies for training, playdates, social events and professional peer support. In 2015, Greta expanded CincyNanny to offer nanny placement, connecting families and career nannies for employment. She has served a cumulative 9 years on the International Nanny Association Board of Director. She was awarded the INA Nanny of the Year Award in 2010 and the APNA Rising Star Agency Award in 2021. Leading with integrity, locally and nationally, Greta has a heart to elevate the nanny industry overall, while empowering all women in the workforce. Providing excellent jobs for nannies, excellent support for mothers managing both family and career and ultimately enriching the lives of children.
Nanny Panel is made up of local nanny leaders who volunteer for a 1-year term. They create and execute events as well as support and guide the professional community overall. Their work includes monthly meetings, creating and planning, hosting events, and supporting nannies in our community. The 2023 Nanny Panel includes: Morgan Bailey, Maria Beckstedt, Denise Blum, Amber Helton and Chelsea Turner-Curry.
INTERNATIONAL NANNY TRAINING DAY IS BROUGHT TO YOU BY THE FOLLOWING:
CincyNanny is the place for professional nannies and the families that hire them in the Greater Cincinnati area. Nannies are gathering for play dates, education, and social events. Families are finding resources and meeting caregivers to join their family team.With the goal of elevating knowledge and standard of the local nanny, we are advocating for the profession. With a desire to support the family on their important search for elite care we provide for families. All this, ultimately, to enrich the lives of children.From community to coaching, jobs board to placement, CincyNanny has services to meet families and nannies where they are at. Read more at cincynanny.com.
International Nanny Training Day is a national initiative created by Nannypalooza. For more information, check out www.nannypalooza.com 
A huge thank you to HomeWork Solutions for being the iNNTD National Sponsor! And Congrats to HWS on 30 years in business! www.homeworksolutions.com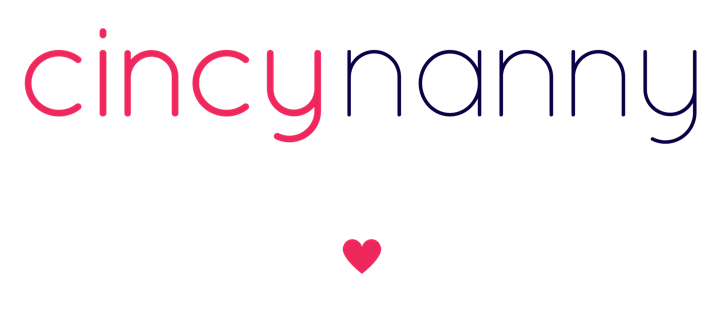 About the organizer
A community for professional nannies in the Greater Cincinnati area. Sharing social, educational, coaching opportunities and private jobs board.