Cincy Orchid Ball 2018 - Black Excellence
Description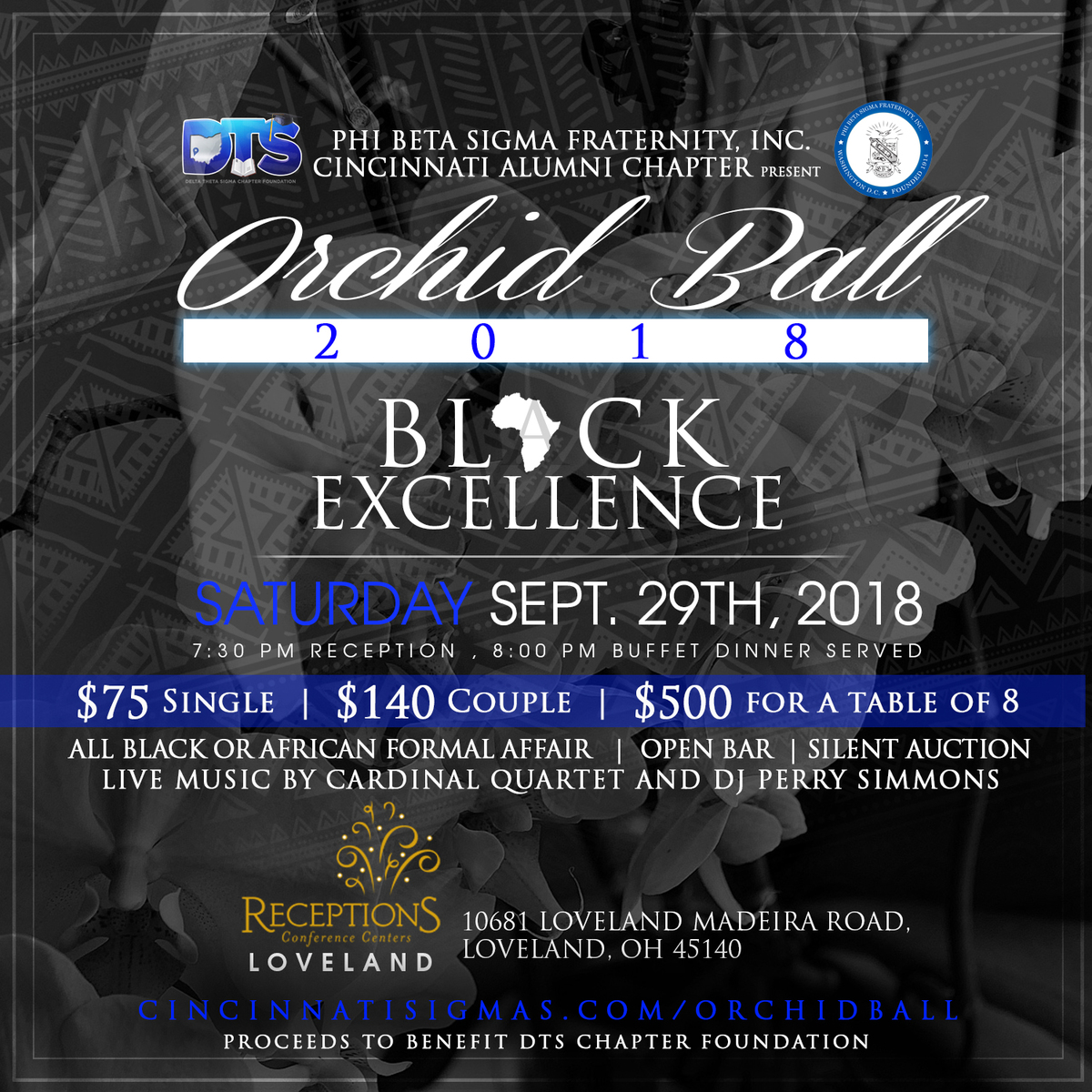 Extra! Extra! Black Excellence is at an all-time high! Come celebrate "The Culture" at the 3rd Annual Orchid Ball hosted by the Phi Beta Sigma Fraternity Inc., Cincinnati Alumni Chapter.
This is an all-black or African attire event. Come be a part of this majestic melanin explosion!
There will be live music by Cardinal Quartet , buffet dinner, silent auction, OPEN BAR , and sounds by Cincinnati's own DJ Perry Simmons.
See you in September!
"We are the Men of SIGMA..."
#OrchidBall2018 #BlackExcellence
#SIGMASeptember
#SIGMAnati
---
All of the proceeds of the Orchid Ball go to Delta Theta Sigma Foundation which supports scholarships, general philanthropy, and the Cincinnati Sigma Beta Club, the mentoring auxiliary to the Fraternity.
Thanks for your support!