About this Event
Larimer Lounge Presents:
Cinco De Mayo with Los Mocochetes
Vic n' the Narwhals
Kiltro
El Javi
Sunday, May 05, 2019
Doors: 7:00 PM
Show: 8:00 PM
21 and over
$10 - $15
Larimer Lounge
2721 Larimer St.
Denver, CO
All sales are final. Review your order carefully, there are no refunds for any reason. No tickets are mailed to you, your name will be on the will call list night of show. Night of show (1) bring a valid government issued ID and (2) be able to show ticket confirmation at the door.
_____________________________________________________________________________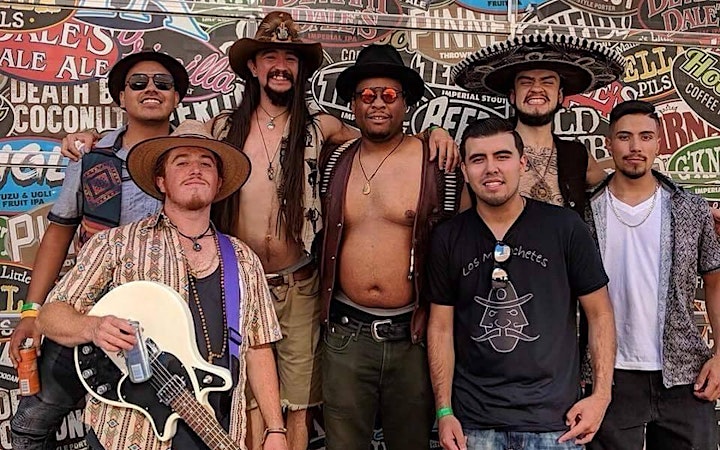 Los Mocochetes are a Chicano Funk band from Denver, CO. This colorful cast of characters fuses thoughtfully brazen, socio/politically charged song lyrics, groovilicious melodies and high-energy stage antics to create an immersive experience unlike anything you've ever seen before. Much like a machete, which can be used either as a tool to build or a weapon to kill, they have chosen to use their music to inspire and encourage positive social change. Every show is different, but it's always a dance party with a purpose!
Los Mocochetes received the Westword Music Showcase award for Best Latin Band of 2017 and Best Funk Band of 2018. They were named Colorado Standout for NPR's Tiny Desk Contest 2018 and opened for contest winner Naia Izumi on the Denver stop of his national tour. They have opened for a variety of national touring acts such as The Original Wailers, Lil' Wayne, Flor de Toloache, Jessica Hernandez and the Deltas, Dos Santos, The Chamanas and Lil' Jon. They have been featured in festivals including the Westword Music Showcase (local headliner), Denver Post Underground Music Showcase, Colorado Latino Festival, A Taste of Colorado, Mile High 4/20 Festival, Tribal Visions (NM), and have performed at numerous iconic Denver venues such as the Bluebird Theater, Oriental Theater, Su Teatro Cultural and Performing Arts Center, Denver Art Museum, Levitt Pavillion, Cleo Parker Robinson Dance Company, Mercury Cafe, Larimer Lounge, Syntax Physic Opera, Aztlan Theatre, Lost Lake, Hi Dive, 3 Kings Tavern, Herman's Hideaway, Lion's Lair, and a sold out Ophelia's Electric Soap Box. The band has a strong connection to New Mexico, often touring the state playing as far south as Acapulco, MX and as far north as Cheyenne, WY.
The current lineup features artists with a wide variety of influences. They are poets, singers, painters, rappers, actors, musicians, dancers, producers, composers, dreamers, doers, thinkers. They are gente who make music together and enjoy all forms of creativity. The Mocochetes are here to ignite a fire in every audience member to enjoy the moment and then go out and make a difference!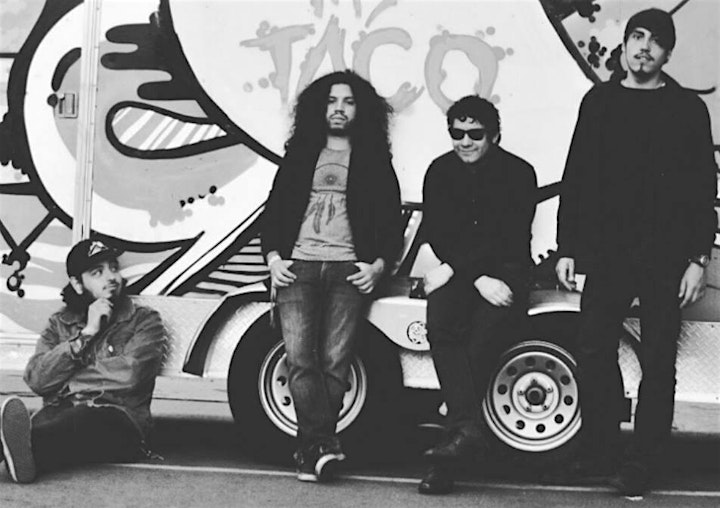 Los Narwhals, as the streets of Denver refer to them are a Latin Psych/Surf band whose influences range from The Growlers, The Doors, Cumbia, and all around garage, surf, and punk rock. The feeling of being in a "Narwhal" show is a trip back in time with Latin rhythmic sounds of the drums and bass, with a groovy pinch of keys and organs, topped off with the nostalgic but familiar sounds of the vintage guitars. Once you start dancing, this delicious concoction of sounds will make sure you don't stop until the end.
The band has opened up for The Mystic Braves, Guantanamo Baywatch Latin Grammy Nominated The Chamanas, Jessica Hernandez and the Deltas, Thee Commons, Santoros, and many more. They have also done live in studio sessions at Colorado Public Radio, been featured in the Metropolitan Magazine, and Barf Magazine. They have played in festivals like UMS (CO) along side Alvvas, Holy Wave, Deer Hunter, among others and have played in ICT Fest (KS).
"Vic N' The Narwhals released their debut EP, "Los Narwhals," earlier this year. The Denver surf-rock quartet writes songs about heartache in both English and Spanish. The band, which resides in and helps manage the Denver-area D.I.Y. venue Ursa Minor, received a nomination for Best Rock Band in Westword's 2018 music awards." -Colorado Public Radio
"Its like The Doors but with the keyboard style of Smash Mouth" - Tim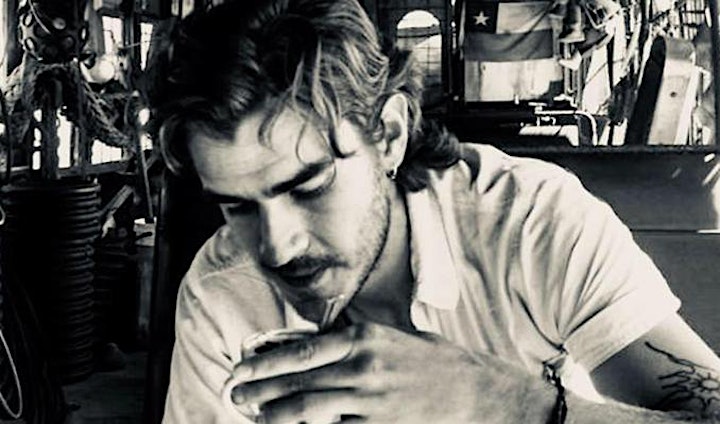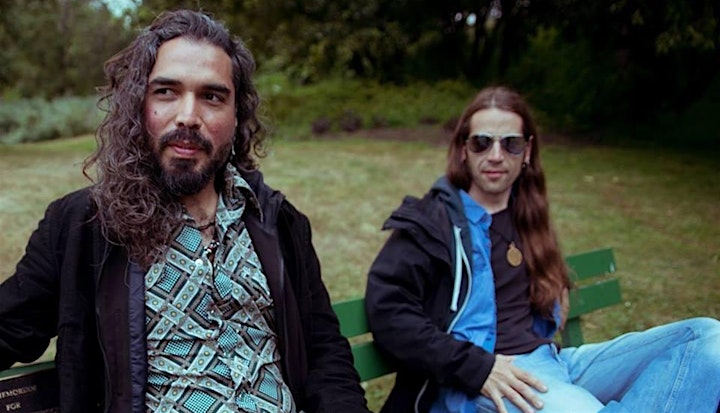 El Javi, out of Mexico City, joins the spirit of flamenco with the heart of rock producing the unparalleled experience of Rock Flamenco. Through his distinct sound, he paints an auditory portrait composed of strength and intimacy, reflecting his experiential existence as both human and artist. Collaborations color his compositions as he endlessly evolves his music, warranting his title. The King of Rock Flamenco.
Highlights of his career include Festival of the Arts in Coahuila Mexico, The Jazz and Blues festival in Santa Clarita, CA , the Denver International Festival, The International Music Festival in San Jose del Cabo, Mex, the Salmon Arm Festival in British Columbia, Canada. and opened for today's biggest voice of flamenco, Diego el Cigala, during his Noche Tacumana world tour in San Miguel de Allende, Mex.
Currently, EL Javi tours North America with his powerful live performances as he promotes the 2nd part of the Gypsy Journey trilogy "El Refugio."