About this Event
The brand new Bearwood Event Center in Byron, right by Oxbow Park, invites you for a fun latin celebration night.
You have 2 ticket choices. The dance & drink option (includes 1 free cocktail) party starts at 8 pm, buy your ticket here.
Or if you want the full experience, you can get your ticket at Catering by Design that includes social hour with 1 free cocktail & appetizers, dinner (menu below) and dance . If you choose this option, social hour will be from 5:30-6:30 and dinner from 6:30-7:30. Then hit the dance floor with DJ Supafly.
Visit our website at www.bearwoodeventbarn.com.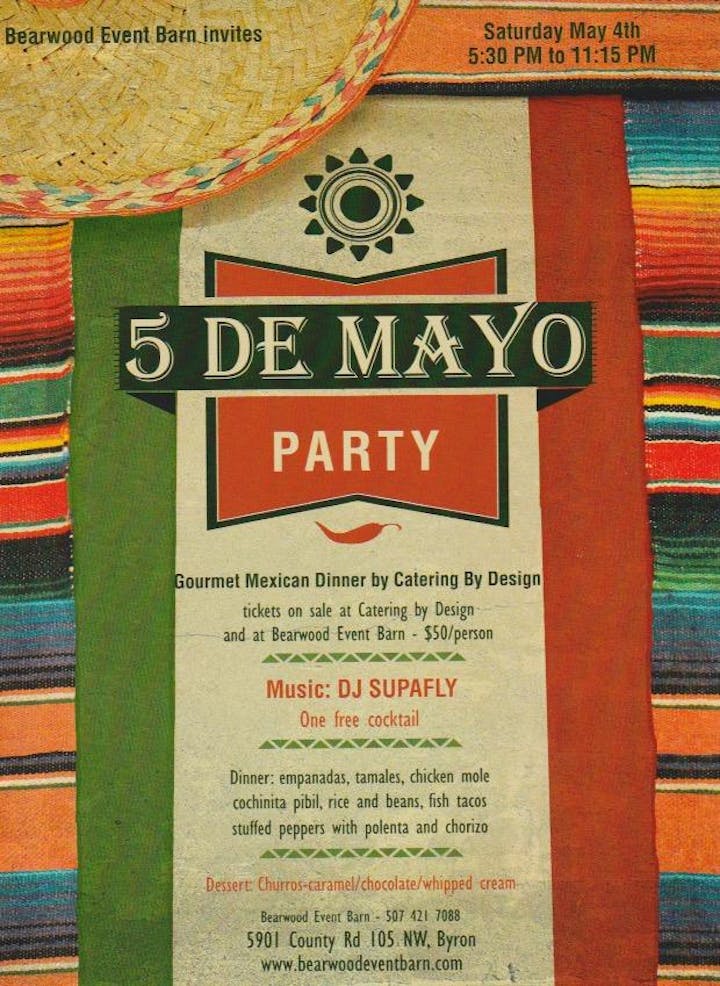 Tickets online are for dance party only, starting at 8 pm.
For questions, contact us at bearwoodeventbarn@gmail.com