Description
Celebrate Cinco de Mayo in style at Brickell! A 2-DAY Festival of Mariachis, Margaritas, Music & Rides. Fiesta begins @ 2pm.
SATURDAY 2pm - 2am | SUNDAY 2pm - 10pm
---
Cinco De Mayo Brickell 2019 brings you TWO FULL DAYS of fiesta, located in the beautiful backyard of First Miami Presbyterian Church, directly on the Brickell Waterfront. Enjoy some refreshing Mi Campo Tequila, a cold Estrella Jalisco, mariachi performances, Luchadors, rides & games, authentic Mexican food, lots of tacos by Tacos and Tattoos, and music by DJ LAZ & the HITS 97.3 familia. Enjoy a beautiful VIP lounge brought to you by Veza Sur, which also includes party favors and a complimentary Grande Margarita, and relaxing waterfront views!
Arrive early and stay late for the most elevated, all-inclusive good time on Cinco de Mayo in Miami!
Tickets to this block party start at $15 for general admission when you buy in advance online!
---
FEATURES: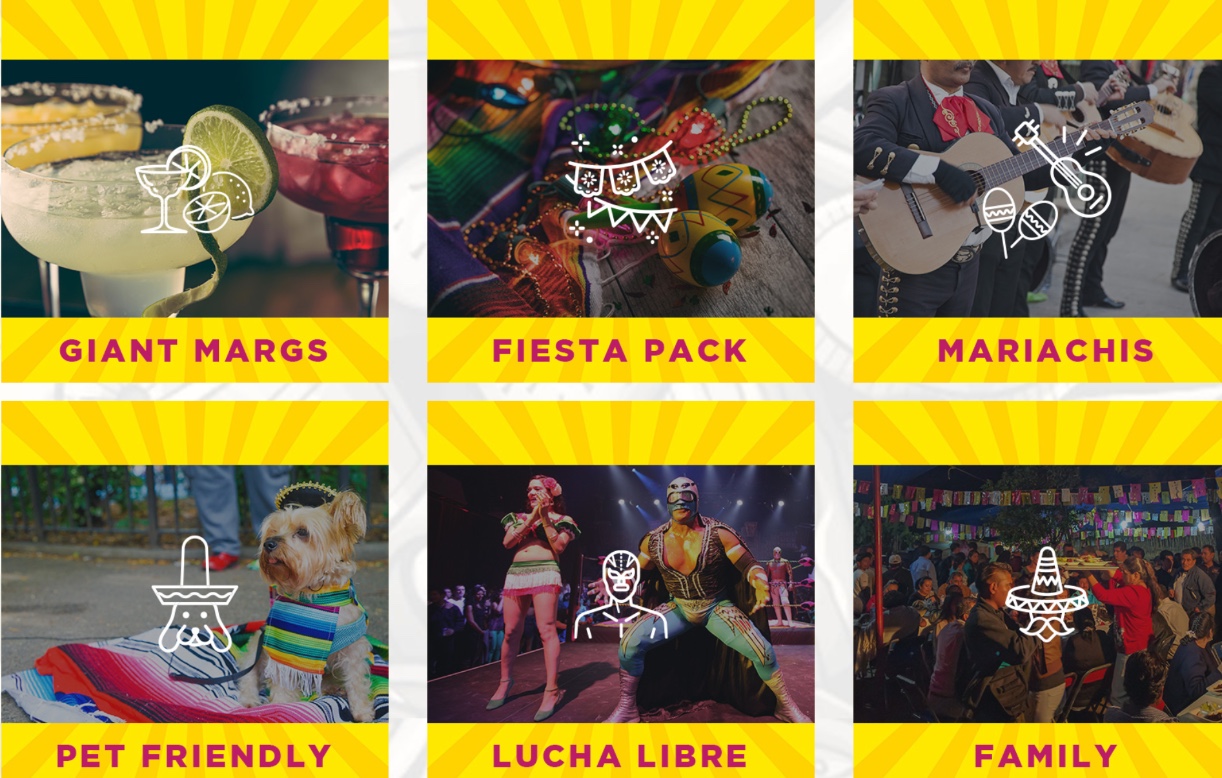 GA - Fiesta Party Pack: The serious party-goer will go for the $15, which includes admission, party favors, a Margarita souvenir cup, and more goodies.


VIP Waterfront TICKET : SPLURGE with a section for those who want to indulge in the full Cinco de Mayo experience which will include a Private VIP area with seating, a complimentary Grande Margarita, a Fiesta Pack (featuring party favors and a souvenir cup) while supplies last, and private air-conditioned bathrooms. VIP all the way!
---
If you have any questions, chat with us!
For more information, visit www.CincoDeMayoBrickell.com. Follow @cincodemayobrickell on Instagram & SWARM on Facebook at Facebook.com/SwarmEventAgency and Instagram @Swarm_EventAgency.
Event is rain or shine. All ticket sales are FINAL; no refunds. Need proof of 21+ ID. Party favors are limited and available on a first-come-first-served basis.