Description
Cruise through the Chicago skyline from the River and out in to Lake Michigan.
---
The 5th of May, day of celebration of Cinco De Mayo, is not Mexican Independence Day, but it should be! And Cinco de Mayo is not an American holiday.
What a better way to celebrate then on the Chicago river and Lake Michigan! Celebrate with WAMI LIVE INC and Chicago Yacht Events as we cruise the city in style on the Summer Of George!
Join WAMI LIVE INC and Chicago Yacht Events as we team up all year and get boozey on thirsty Thursday all summer long.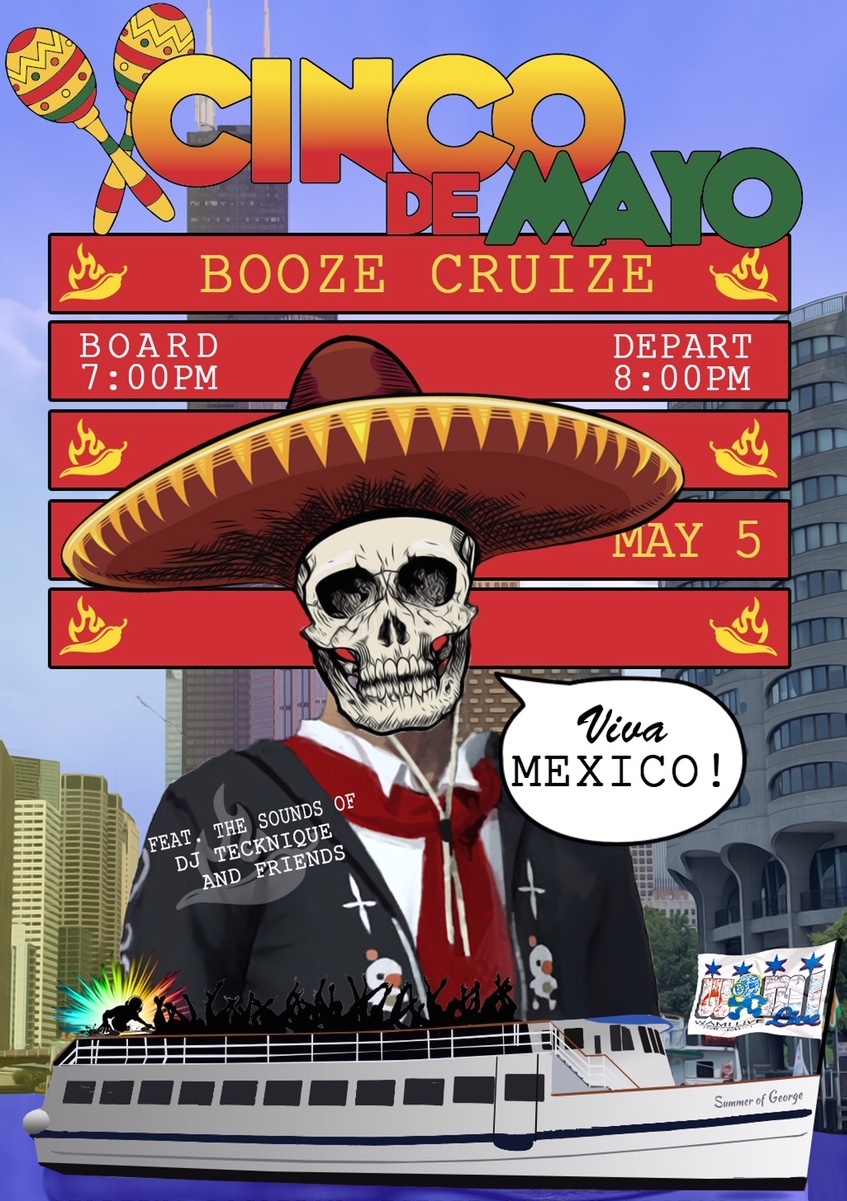 ---
2 levels of music and drinking. Multi-Level | Climate-Controlled
Boarding will begin at 7p.m on the Summer Of George. Please be on time, as the Boat leaves at 8pm sharp.
21+ ID required
There will be full cash or credit cards accepted in bars on both floors. Rain or shine we will party on! No refunds.
Aboard
900 S. Wells
Chicago, IL
THIS IS A TICKET ONLY EVENT!
Order now because price is subject to raise
All Tickets MUST Be Purchased In Advance and are sold on a first come, first serve basis
TICKETS FOR THIS EVENT WILL SELL OUT FAST SO GET YOURS TODAY!
please remember once we sell out, we will not have any more tickets available.
PRICE INCREASE WARNING: (our boat parties sell out everytime. Buy now. Prices may increase based on Supply & Demand)