Description
Inspirational, educational and empowering ... the Cincinnati Summer Quarterly Meeting will focus on practicing our asks/gives, Parasocial Relationships and SEO. Feeling nervous about making a public ask or give? Email then anonymously to michelle@womenin.digital.
Who should attend?
Women on both agency and client side with a focus on digital media and marketing (content, design, search, social, CMOs, or generalists – you are all women in digital).
Sorry men but this event is exclusive to women and those who identify as women.
If you have a sales motivation for attending, soliciting our attendees and members for business or sales is strictly prohibited. If you do so, you will be kindly asked to leave.
Agenda:
8:00 am-8:30 am – Check in with coffee and mimosas.

8:30 am-8:50 am – 20 minute Asks/Gives - public listening + practice. We're going to open up the floor for discussion from the audience after a brief kick off and group update from your City Champion Amy Vaughn, Creative Director, POSSIBLE
9:00 am-9:30 am – Tapping into Parasocial Relationships & the Power of Influencers, Assistant Professor of Communication at Xavier University Leslie Rasmussen.
9:30 am-10:00 am – Content Planning + Execution, Brooke Hathaway, Copywriter and Content Consultant and Owner, Antislavery Group
10:00 am-10:30 am – Group Asks/Gives Session - we'll break off into specialty areas to meet each other and practice some more "Asks" and "Gives."
Cost:
$35.00 non-members; FREE for members. Not a member? Become one here.


TOPICS AND SPEAKERS:
"T

apping into Parasocial Relationships & the Power of Influencers"
Leslie Rasmussen, Assistant Professor of Communication at Xavier University.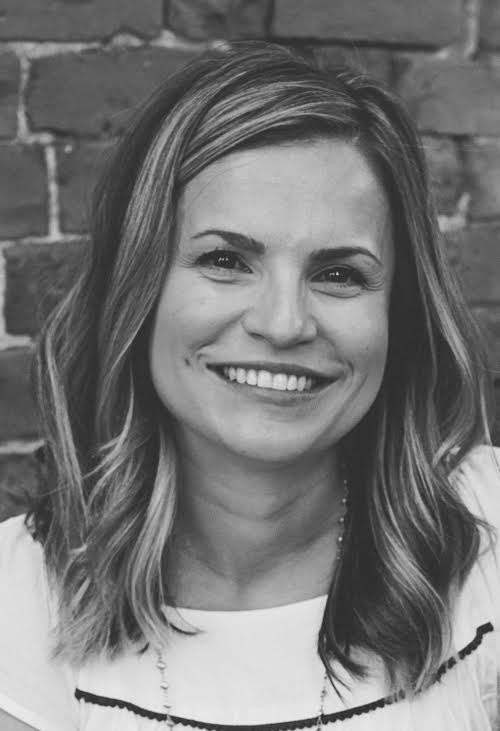 Parasocial relationships are the pseudo relationships people believe occur between themselves and media figures. The majority of research examines the relationships between viewers and athletes, soap opera actors, and news media personalities. However, it is evident that parasocial relationships are forming – and strengthening – on social media channels like YouTube.
For example, YouTube beauty vloggers have become one the most popular types of YouTuber, with some boasting over 7-million subscribers. Brands turn to them to create user-generated content to serve as product endorsements or ads – ads aimed at highly segmented audiences. As evidenced in the comment sections of videos, viewers often share feelings of knowing, empathy, and care for the YouTuber. The power of the pseudo relationship is alive and well on YouTube. An experiment examining the interaction revealed a strong relationship building opportunity and influencer power over purchase intention. Interactions go beyond simple product placement and branded entertainment; instead, viewers socialize with YouTube celebrities, whom may also serve as a product ambassador. In a sense, YouTube celebrities become a friend sharing their opinion. The traditional word-of- mouth opinion sharing is now on a grander scale, and in a more intimate setting.
Leslie will discuss the power of parasocial relationships in digital media and its ability to influence viewers while serving as a conduit for relationship building between a brand and targeted public.
About Dr. Rasmussen:
Dr. Rasmussen has been an Assistant Professor of Communication at Xavier University since 2014. She teaches courses in public relations, advertising and social media, and has partnered with local organizations like the Music Resource Center (Evanston), Findlay Market Farmstands, and the Cincinnati Zoo and Botanical Gardens. She also serves as the Communication Arts Department Internship Coordinator and Public Relations Student Society of America (PRSSA) Faculty Advisor. Dr. Rasmussen's research examines social media as a vehicle for mobilizing publics for a number of reasons, and in different contexts. Most recently, she conducted research examining parasocial interactions and relationships on social media and its role in influencer communication. Dr. Rasmussen previously taught at Iowa Central Community College (2007-2009), University of Southern Mississippi (2009-2012), and at Utah Valley University (2012-2014) where she was named University Faculty Member of the Year in 2013 and PRSSA Faculty Member of the Year in 2013. She earned a Ph.D. in Mass Communication from the University of Southern Mississippi in 2012.
"Content Planning and Execution: Bringing your Content Strategy to Life"
Brooke Hathaway-Destanis, Owner & Consultant, Anti-Slavery Group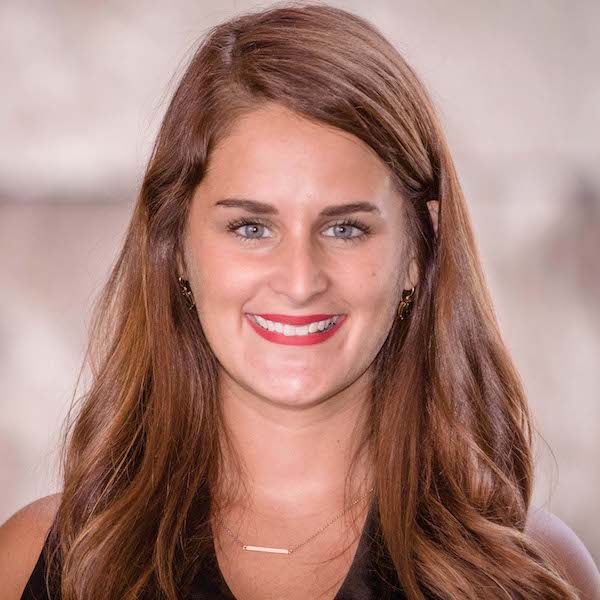 Content strategy, planning and then execution is a constant battle we all face. Requiring hours upon hours of planning and then far more hours of execution - how can the your team create the best content? And what if it's just you, solo, on a content island? Brooke comes with years of experience creating digital content for non-profits and she's ready to share all of her content building secrets.
About Brooke
Brooke Hathaway-DeSantis is a corporate social responsibility (CSR) and anti-human trafficking consultant. In 2016, she launched the Antislavery Group to help cause-based brands and nonprofits introduce anti-human trafficking initiatives to their business operations. She's worked in the nonprofit field for years, working on causes ranging from genocide and access to education, to human rights and human trafficking. Prior to launching the Antislavery Group, Brooke was the director of strategic initiatives for
the National Underground Railroad Freedom Center. During her four years with the Freedom Center, Brooke oversaw all human rights programming and acquired End Slavery Now, a major anti-trafficking digital hub. She served as executive director of End Slavery Now for more than two years, overseeing its website redesigns, daily operations, editorial calendar, content producers, partnerships, and digital engagement strategies. She also organized the Freedom Summit, a three-day conference surrounding the intersections of race, civil rights and human trafficking, and developed the TIP Heroes Global Network in partnership with the U.S. Department of State.
Before joining the anti-human trafficking field, Brooke worked with several other nonprofits in roles ranging from project management to communications and media. She also served with Teach For America in Baltimore, Maryland.
Brooke is also the Editor of Freestate, a slave-free lifestyle blog. She holds a master's degree in history, specializing in human rights. She lives with her husband in downtown Cincinnati.