Description
Cincinnati Women in Digital February Meetup


This month's theme: GO Team!
Team building is a must for all of us, no matter our level of expertise or role at a company. Let's talk best practices and discover tactics on how to maximize your team's abilities.

Featured Guest:
Maria M. Reynolds,
President and Owner of Delta Coaching and Consulting, LLC.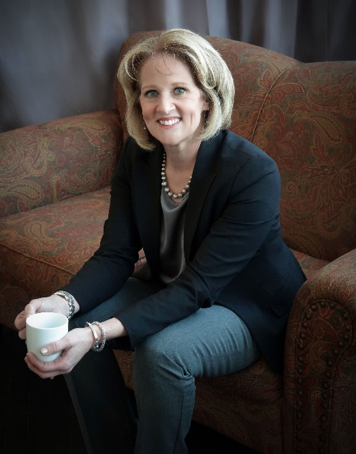 Founded by Maria M. Reynolds in 2018, Delta Coaching and Consulting, LLC Is located in Cincinnati. Maria's life mission and personal passion have always been about finding ways to improve; both personally and professionally. This includes creating cultures where everyone is learning, growing, and contributing to their fullest potential. The mission at Delta is to use real-world experience and up-to-date methods and tools to provide coaching and consulting to enlighten and transform individuals and organizations for sustainable improvement.
Maria recently retired after 27+ years with Procter and Gamble. As a Senior Supply Chain Leader, she led the delivery of innovation as well as the design, operation, and optimization of many regional and global supply chains across the Health Care and Fabric Care businesses. This included leadership roles on the launch teams for Crest Whitestrips® and Tide PODs®. She also was a Design and Implementation Leader on the Global End-to-End Planning Team that strategized, designed, and established 6 regional Planning Service Center startups across the globe to consolidate, standardize, streamline, and reduce the cost of supply chain planning. This project delivered the largest productivity and process transformation in P&G history.
Yet, Maria's legacy at P&G was the ability to manage inclusion, develop high performing organizations, and deliver winning cultures. "As a leader, my job is to love people. The work will get done, it always does. The question is, how do people feel in the end?" … Maria Reynolds
Maria just completed her Master of Science Degree in Executive Leadership and Organizational Change from Northern Kentucky University (NKU). She is also the President Elect for the NKU Alumni Board of Directors, currently serving her 4th year on the Board.
Maria lives in Covington, KY with her husband Tom. The have four children between them living in Seattle, New York City, Maryland (near D.C.), and Cincinnati. Maria enjoys weight lifting, hiking, playing the piano, cooking and entertaining, and traveling. As a life-long learner, her next quest will include learning how to 'throw clay' and bartend!
Agenda

7:30am - 8:00am: Check-in. Mix + Mingle
8:00am - 8:10am: News + Updates from City Champion and Board
8:10am - 8:40am: Guest Speaker Maria M. Reynolds, President and Owner, Delta Coaching and Consulting, LLC.
8:40am - 9:00am: Ask + Give Exchange. Members trade their power by asking for and giving support, advice, and favors. After asks + gives open networking continues.
Logistics
This month's meetup is located on the fourth floor of Union Hall in The Homeroom. Check in with the front desk on the ground floor and they will point you in the right direction.


Our mission:
Your digital talent makes you one of the most powerful women on the planet. Together, we join to share our knowledge, to inspire each other, and to be empowered by that strength. Our mission is to connect women in digital through engaging and educational events, and to enable them with the confidence and tools necessary to exchange their power. Learn more about Women in Digital here.


Who should attend?
Female professionals in digital + tech industries. Our members have a digital focus within the creative, marketing, advertising, or communications fields. From content strategists to designers, developers to social marketing pros and CMOs – you are all professionals in digital and all welcome at our events. Not a member yet? Join us today!

We welcome all female, female-identifying, and LGBTQ persons.

Please do not attend if you have a sales motivation. Soliciting our attendees and members for business or sales is strictly prohibited. If you do so, you will kindly be asked to leave OR you can officially sponsor us (a better option).

Men, we prefer you not attend our member meetups. Why? By nature, when faced with challenges, women respond by creating community. This is ours. If you would like to support us, there are so many amazing ways:


HUGE Thanks to our event sponsor!

PCMS Datafit is one of the largest independent retail software vendors in the world. Our services range from software only through to full-managed and hosted enterprise solutions with customer-facing contact center teams. For decades, our flexibility, scalability and reliability have supported the success of our customers.
Would you like to sponsor?
If you are interested in sponsoring an event, woo hoo! Contact us at cincy@wominin.digital or info@womenin.digital.
Thanks to our venue partner:
Located in Cincinnati's historic Over the Rhine, Union Hall is a 38,000 sq. ft. building where disruptors come to roll up their sleeves and get to work. Owned and operated by Cintrifuse, Union Hall is home to the Cintrifuse team, Brandery accelerator, and CincyTech investors, as well as hundreds of startup companies in our co-working spaces.