Cincinnati TogetherDigital March OPEN Meetup: That's What He Said

Thursday, March 28, 2019 from 7:30 AM to 9:00 AM (EDT)
Event Details
TogetherDigital Cincinnati (formerly, Women in Digital) March OPEN Meetup
That's What He Said
Let's have a "manversation" with the guys on how to navigate touchy situations at work. For example, What is the right thing to do during a promotion negotiation? Or a job interview? What is the right way to deal with a terrible manager? Also, ask the guys about their take on the #MeToo movement and handling tough situations with men at work.
Yes, this event is open to men, as well! (A very first for us!)

Guys, you're all invited to this very special meetup where we dive into challenges men and women face, and everything else we face on today's #metoo woke digital teams. Join us, support us and dive into what we hope will be an incredibly productive discussion.
Moderators:

Lucrecer Braxton, Founder, Lucrecer Braxton Creative
Lucrecer is a passionate and motivating speaker and has graced the stage at many conferences leading sessions on honing your creativity, marketing and PR strategy, relationship building, photography, blogging and podcasting. Lucrecer is a popular workshop leader with a focus on cultivating creativity, social media strategy, community building, live broadcasting techniques and visual communications. She delivers soul-stirring messages that motivate people to do their best and never give up. Lucrecer is a Marketing Manager at P&G Ventures,  VP of the Cincinnati TogetherDigital (formerly, Women in Digital) board and the Social Media Director for TEDxCincinnati.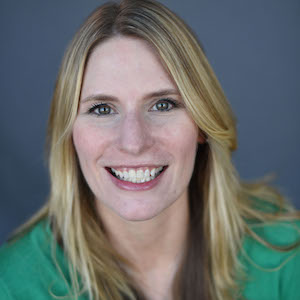 Shannon is a driven digital product innovation leader with diverse technical and industry experience. Ever curious, Shannon is a proponent for smarter experiences and applying technologies that drive more meaningful engagement. Passionate about diversity in STEM and Leadership, Shannon is a speaker on women in technology and digital trends. Shannon is a Group Director, Advisory at VMLY&R, the Speaker Chair for the Cincinnati TogetherDigital (formerly, Women in Digital) board, VP of the NKU Go Norse Fund Executive board, and a volunteer basketball and volleyball coach.
Featured Guests:

Matthew Dooley,
Founder & CEO, 

Dooley Media

Matthew Dooley is the founder and CEO of dooley media, a social media studio in Cincinnati OH that helps client brands get attention by being thoughtful about how they give it. Each year, he teaches social media to undergrads and MBAs at Xavier University, a course he created from scratch back in 2011. Matthew recently served as Technical Editor for Social Media Marketing for Dummies and his opinions are regularly featured in major media outlets, including AdAge and Smartbrief. He also founded Social Media Show & Tell, socialDIY.co and regularly speaks on the topic at both local and national events. Matthew spends his spare time hanging out with his family…off of social media. Connect with him on LinkedIn at @MatthewRDooley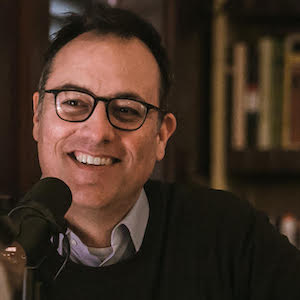 Brandon Dawson, Strategy and Product Development Consultant, Host & Producer of The Distiller Podcast

Brandon Dawson is a strategy and product development consultant with a diverse background in digital marketing and organizational leadership - tools he applies to helping clients solve business problems while creating space for employees to thrive. Formerly the president of digital media firm KPI Agency and CEO/co-founder of beverage development company 48th Parallel (creators of Hopwater), Brandon also hosts and produces The Distiller a bi-weekly podcast about "how we find meaningful work, and how we find meaning in the work we do." The Distiller regularly focuses on the ways issues of privilege and bias affect our fundamental approaches to work, and the ever-present tensions between paying the bills and feeding the heart.

Jeremy K. Smith,  Digital Communications Manager at Procter & Gamble

Jeremy is entering his 3rd year with Procter & Gamble where he leads digital strategy for corporate communications. This role is responsible for 43 PG.com's around the world and the U.S. social media accounts.
His inspiration stems from a fascination with the ever-changing worlds of tech and new media. Jeremy's skill-set is built on leveraging technology, remaining aware of emerging digital/social trends, redefining how content is delivered, discovering new storytelling methods, and creating social media marketing strategies. His influence has impacted global brands including Verizon Wireless, The Estate of Tupac Shakur, Nissan Automotive, D'USSÉ, MillerCoors, Coca-Cola, Little Caesars, Chick-fil-A, Bacardi International, and Jordan Brand.
Jeremy's mission is to change the way people interact with each other and connect with the real world.

Brian Cerchio, Solutions Manager, Losant

Brian Cerchio is the Solutions Manager at Losant, a Cincinnati based IoT start up. He is responsible for scaling the team, developing efficient processes, and supporting the growth of the organization. With a background in automation and process improvements, Brian focuses on solving unique and core problems for your business through technology. Prior to Losant, Brian lead the IT team at Everything But The House and Ahalogy driving key business growth. You can usually find him out and about talking technology and development at every networking event possible.
Agenda

Join us before you gear up for the parade!
7:30am - 8:00am: Check-in. Mix + Mingle
8:00am - 8:10am: News + Updates from City Champion and Board
8:10am - 8:40am: Panel Discussion, with Q&A

8:40am - 9:00am: Ask + Give Exchange. Members trade their power by asking for and giving support, advice, and favors. After asks + gives, open networking continues.
Logistics
This month's meetup is located on the second floor of Union Hall in The Beer Hall. Check in with the front desk on the ground floor and they will point you in the right direction.
Our mission:
Your digital talent makes you one of the most powerful women on the planet. Together, we join to share our knowledge, to inspire each other, and to be empowered by that strength. Our mission is to connect women in digital through engaging and educational events, and to enable them with the confidence and tools necessary to exchange their power. Learn more about TogetherDigital (formerly, Women in Digital) here.


Who should attend?
Female professionals in digital + tech industries. Our members have a digital focus within the creative, marketing, advertising, or communications fields. From content strategists to designers, developers to social marketing pros and CMOs – you are all professionals in digital and all welcome at our events. Not a member yet? Join us today!

We welcome all female, female-identifying, and LGBTQ persons.

Please do not attend if you have a sales motivation. Soliciting our attendees and members for business or sales is strictly prohibited. If you do so, you will kindly be asked to leave OR you can officially sponsor us (a better option).

Men, we ask this month you join us in this open dialog. If you cannot attend and would like to support us, there are so many amazing ways:


Would you like to sponsor?
If you are interested in sponsoring an event, woo hoo! Contact us at cincy@togetherindigital.com or info@TogetherInDigital.com.
Thanks to our venue partner:
Located in Cincinnati's historic Over the Rhine, Union Hall is a 38,000 sq. ft. building where disruptors come to roll up their sleeves and get to work. Owned and operated by Cintrifuse, Union Hall is home to the Cintrifuse team, Brandery accelerator, and CincyTech investors, as well as hundreds of startup companies in our co-working spaces.
When & Where

Union Hall - The Beer Hall
1311 Vine Street, 2nd Floor
Cincinnati, OH 45202


Thursday, March 28, 2019 from 7:30 AM to 9:00 AM (EDT)
Add to my calendar