Cincinnati Music Festival 2021
About this Event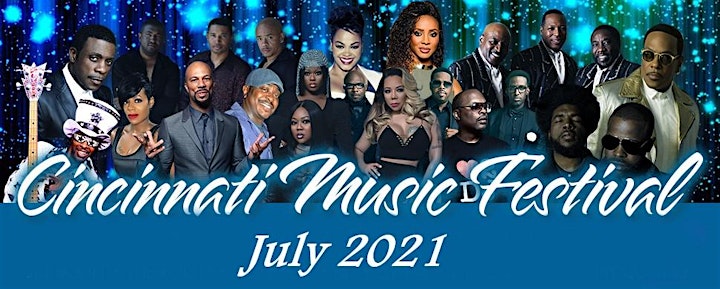 The Cincinnati Music Festival brings the best talent performers every year to perform. This will be the 59th annual Music Festival.
MUSIC FESTIVAL LINEUP:
THURSDAY 7/23/21:
BJ the Chicago Kid
Biz Markie
Fashion Show by Shingo
DJ Vader
PLUS MORE TBA
FRIDAY 7/24/21:
Charlie Wilson
Snoop Dogg
Fantasia
Tony! Toni! Tone!
Jonathan Butler
SATURDAY 7/25/21:
Janet Jackson
The O'Jay's
Tank (TBD)
PJ Morton (TBD)
Kirk Whalum
New Norm Travel wants you to relax while we book your trip to the Cincinnati Music Festival 2021. We are offering different packages to accommodate your group. All packages include Hotel accommodations at the Hilton Netherland Plaza. This 4-star hotel is downtown and walking distance to Paul Brown Stadium for the concerts.
Early Booking and Registration $25.00
Deadline for offer October 31, 2020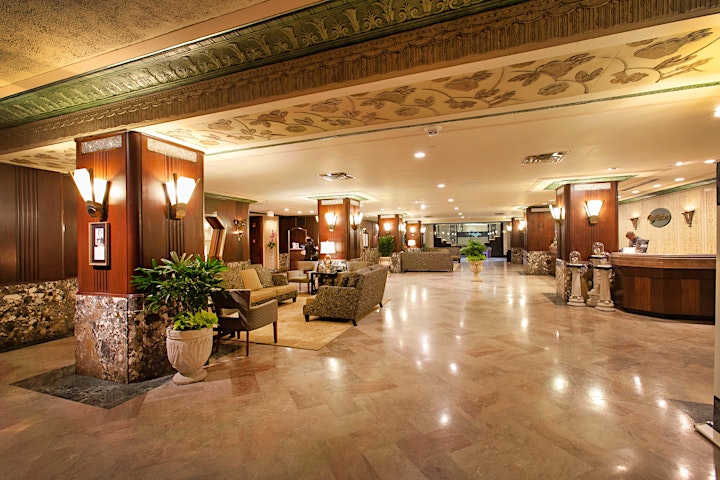 Seating for the 3-night concerts will be Stadium level seating.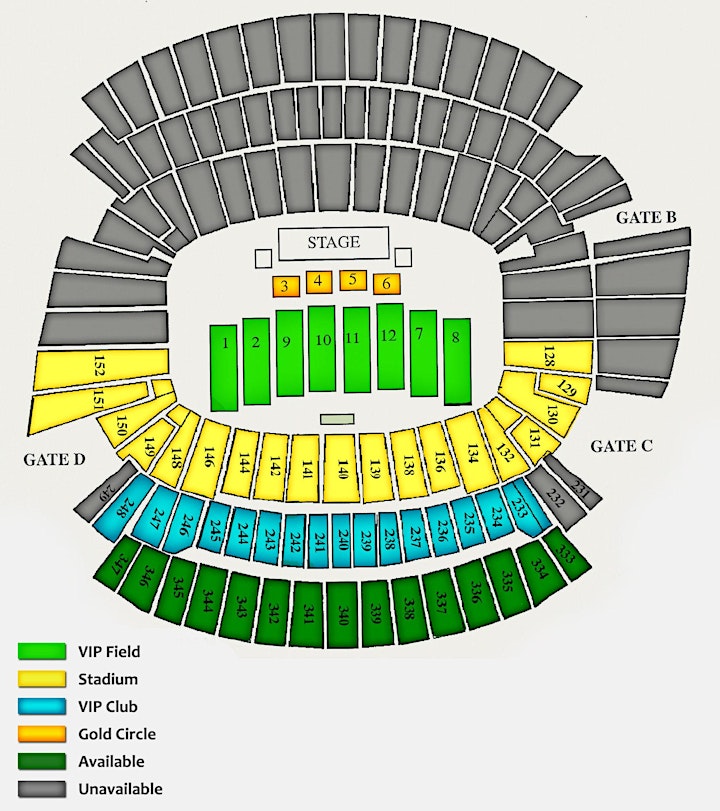 We are looking to book your party trip for the following Packages that we are offering:
3-night stay Hotel Accommodations (Walking Distance to the Music Festival and Downtown Restaurants and Shops)
Thursday, Friday and Saturday Concert Tickets (3-day tickets per person)
Boat Party (Optional)
Meet and Greet with New Norm Travel Group, gift bag giveaway to all travelers
New Norm Travel staff will offer World Class Customer service throughout the weekend festivities
Packages Cost (Hotel and Tickets)
Quad Packages (4 People): $540.00 per person
Triple Package (3 People): $610.00 per person
Double Package (2 People) $725.00 per person
Single Package (1 Person) $1205.00
(Grown and Sophisticated "All White" Cruise Boat Party Optional)
VIP: $99.00
Includes Open Bar and light finger foods during cruise. All Sales Final. No refunds under any circumstance.
General Admission: $55.00
(All Sales Final. No refunds under any circumstance).
Group Registration:
One member of the group must fill out the registration form based on how many people are in the room and acknowledge the Terms & Conditions.
The group member who completed the registration form will pay his or her first deposit to secure the travel package. Next, all other group members will receive an email with an invitation link within minutes so they can register and make their initial deposit. If an email is not seen in your GROUP MEMBER inbox within 1-3 minutes, have them check their spam/junk folder and mark the email as "Not Spam or Not Junk"
It is extremely important for the group leader to complete the registration form and list everyone's email address and phone number accurately for database purposes.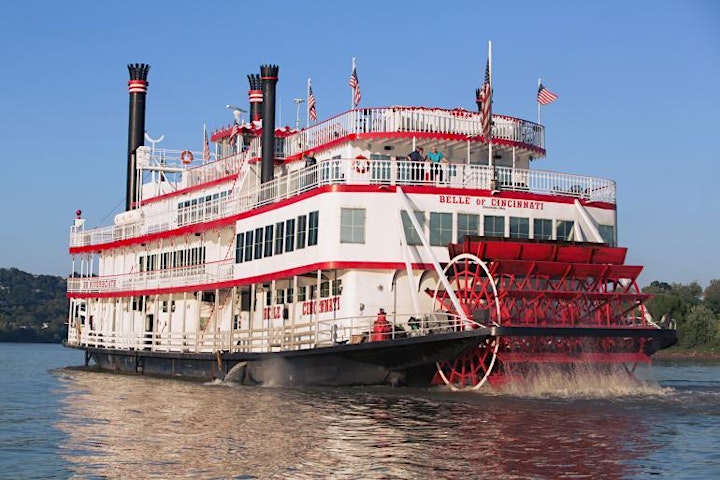 REGISTRATION/BOOKING INSTRUCTIONS:
One member of the group must complete the registration form based on the number of people in the room and acknowledge the Terms and Conditions. Please be certain that all group members have read and agreed to the Terms and Conditions before registering.
It is extremely important for the group leader to fill out the registration form and list everyone's full names, as it appears on their ID, email address and phone number accurately for administrative purposes. The group leader will pay $25 deposit for each member of the room. Example: If registering for 4 people, ($25 X 4 People = $100). After the deposit is paid, each member is responsible to make monthly payments of their own using PayPal or Zelle. ROOMS ARE LIMITED AND WILL SELL OUT FAST!!! ALL PACKAGES MUST BE PAID IN FULL ON OR BEFORE MAY 15, 2021.
TERMS & CONDITIONS:
Payments must be made monthly to keep reservation secured. All monthly payments are due on the 15th of every month until paid in full. A $25.00 late fee will be assessed if payment is not received within the 3-day grace period. Any member(s) 45 days delinquent for non-payment will forfeit their package and all monies paid. We will revise the package price to reflect the occupancy of all non-delinquent roommates. Example: (If the group leader registered 4 members and only 3 members are non-delinquent, the package price will be revised to a Triple Occupancy and will increase substantially). All packages must be paid in full no later than the May 15th deadline. Failure to do so will result in having to pay an additional $100.00 penalty fee and will be at risk forfeiting all moneys paid.
All deposits and payments are non-refundable as a result of contractual obligations with various entities involved. There will be NO REFUNDS. You may, however, resell your package and inform us of change in writing no later than 03/15/21. You cannot transfer money to someone else within the group or any other group.
Travel Insurance is available for purchase. For information or to purchase trip cancellation insurance, visit www.travelguard.com. Certain restrictions may apply, you have 15 days to purchase the travel insurance after making your initial deposit. Travel insurance is the only way to protect your funds in the event of Illnesses, Untimely death, Arrest, Climatic Conditions, Terrorist Activities, War, Pandemic or any other unforeseen circumstances.
PAYMENT OPTIONS:
ZELLE PAY: Free service with NO fees. Visit www.zellepay.com on how to create an account and start using this fee free service right away. Send payments from the convenience of your smart phone by using the Zelle app. Visit the iTunes App store or Google Play store on your smart phone and get the Zelle App to get started. When sending payments using Zelle, insert newnormtravel@gmail.com as the recipient information.
PAYPAL: Payments can be made using PayPal as the payment processor. Know that PayPal charges 4.0% + .30 fee per transaction. PayPal provides a secure way to make payments and receive money over the Internet. When sending payments using PayPal, insert newnormtravel@gmail.com as the recipient name or go to www.paypal.me/newnormtravel.
DISCLAIMER
New Norm Travel Group shall not be held responsible for any Injuries, Damages or Losses caused to any traveler in connection with Terrorist activities, War, Insurrections, Social or Labor unrest, Mechanical or Construction difficulties, Diseases, Epidemic, Global pandemic, Untimely death, Local laws, Climatic conditions, Abnormal conditions, or any other action, Omissions or Conditions outside the coverage. All payments and deposits are non-refundable and non-transferable due to the commitments with our partners and vendors involved.
New Norm Travel Group assumes that you are a well-informed consumer and are reviewing the above-mentioned information before booking. Additionally, we are aware that this information may differ from that of most travel companies. The difference is due to our unique services provided; therefore, a different level of responsibility is required from our consumers.
Copyrights:
Any copyrights, trademarks, logos, trade names used within this advertisement page are for descriptive purposes only. New Norm Travel Group is not acting on the authority of or the permission of Essence, or any other entity mentioned on our websit. We are a travel company providing access to these events.
Contact Info:
Phone Number: 407-505-5565
Email: NewNormTravel@gmail.com