Cincinnati Development Opportunity Preview Meeting
Actions and Detail Panel
Cincinnati Development Opportunity Preview Meeting
Fri, December 9, 2016, 9:30 AM – 11:00 AM EST
Description
Join the Director of Community and Economic Development Oscar Bedolla on Dec. 9, 2016 for a special preview of new and upcoming projects. If you are unable to attend the event in person, but would like to learn more, please register for that option and we will contact you soon.
At this event, attendees will hear about the solicitation process and response requirements, and most importantly, have the opportunity to network among potential team members across the community development sector.
Organizations in the following areas should consider attending:
- Real estate developers
- Design & engineering consultants
- Architectural firms
- General and Subcontractors
- Lender and Equity investors
More information about the opportunities can be found here, http://bit.ly/DCEDCincinnatiCyberMonday, or download the fact sheets below.
Projects:
Shillito's West RFP [Adaptive reuse/development]
The former John Shillito & Company department store is located at 137 West Seventh Street in the City's Central Business District. The 400,000-square-foot building consists of an adjoining ten-story and a six-story vacant structure on approximately 0.946 acres.
Zoning: Downtown Development District.
View the fact sheet.
Map: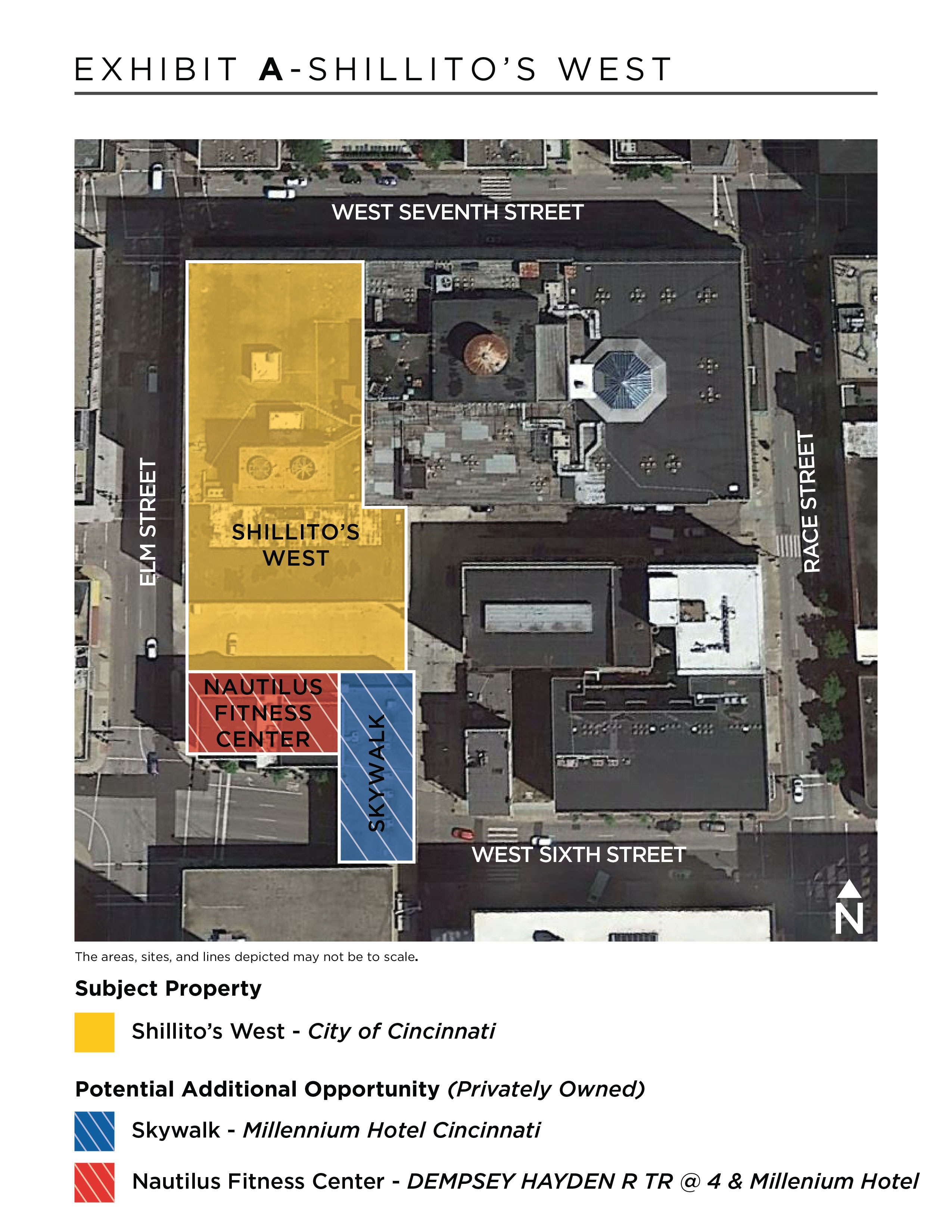 Ninth and Plum Streets Redevelopment Site RFP [Adaptive reuse/development]
The redevelopment site at the northwest corner of Ninth and Plum streets in the Central Business District is approximately 0.768 acres and consists of a 98-space public surface parking lot and a 17,920-square-foot building.
Zoning: Downtown Development District.
View the fact sheet.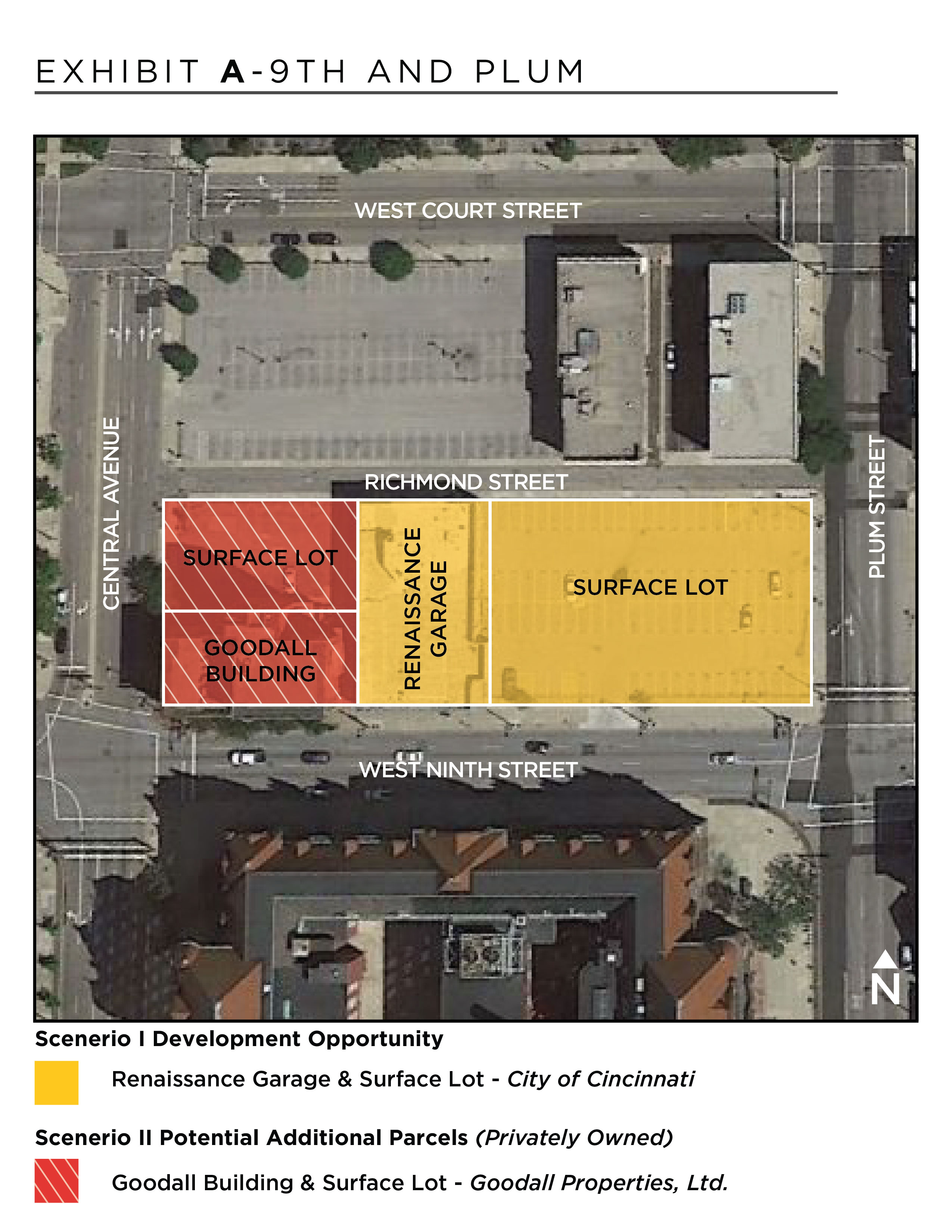 The RFP process for these opportunities consists of two phases. Phase 1 calls for the submission of qualifications and preliminary concept plans for the site, which will allow DCED to select finalist to submit more detailed plans associated with Phase 2 of the solicitation. The RFP process will require the developer to engage residents prior to finalizing their solicitation, and this will not replace the public engagement process.
Notice of Funding Availability
The City will also announce the 2016 Notice of Funding Availability (NOFA), a process to provide stimulus for housing development. The City's NOFA seeks exceptional homeownership, rental and infrastructure projects that make positive and visible impacts throughout Cincinnati's 52 neighborhoods. Applications are currently available, and a pre-submission meeting is scheduled for Jan. 13, 2017. Applications are due March 17, 2017.
Approximately $6.5 million in funds will be allocated for the 2016 NOFA, and the following CoreFour neighborhoods will be targeted:
- Avondale
- Evanston
- Walnut Hills
- West Price Hill
Projects in any of Cincinnati's 52 neighborhoods qualify for NOFA funding; however, the CoreFour targeted neighborhoods do receive scoring priority. CoreFour seeks to strategically align City funds with ongoing neighborhood development plans and efforts from public and private partners. View the fact sheet.
Date and Time
Location
Cincinnati Department of Community and Economic Development
805 Central Avenue
Centennial II, Suite 700, Griesel Room B
Cincinnati, OH 45202