Cincinnati Day of Agile 2011

Saturday, March 26, 2011 from 7:00 AM to 5:00 PM (EDT)
Event Details
What is Cincinnati Day of Agile?
As the Agile project management process sweeps across the software industry, businesses not understanding the details are being left behind. The Cincinnati Day of Agile is an opportunity to understand what Agile is all about and hear from people that have used it, succeeded with it and have the results to prove it.
At this one day event on Saturday, March 26th, a host of industry experts will be on hand to offer their hard won experiences. By bringing together a mix of developers, managers, Agile professionals, and technologists, the Cincinnati Day of Agile also provides excellent networking opportunities for its attendees. We hope you will join us to learn how Agile can make your software development process more effective, productive, and profitable.
PDUs
This event will provide 6 PDUs.
To claim the PDUs for this event, contact communications@pmi-swohio-chapter.org. The application has been submitted, but is not yet formalized.
Registration
Registration is now open! All attendees registered before midnight, March 15 will also receive a commemorative t-shirt. Registration will remain open until all tickets are sold.
Why the fee? Hosting an event costs money. The facility charges for food, beverages, audio visual rental, setup, and teardown. If we don't sell enough food, we also have to pay for the rooms that we will be using. The fee that we are charging is just a little over half of the total cost per person of the event. Our generous sponsors make up the rest.
Why was it only $25 last year? Because Microsoft gave us the space, projectors, and microphones for free. All we paid for was the food, drinks, and awesome t-shirts. After selling out both events, we decided that this iteration had to be held in a larger venue, and that means money. So, we plan on breaking exactly even for the event.
Do the organizers or speakers get paid? Not one penny. As a matter of fact, they pay their own expenses to come speak for us, so it is really costing them money to come help organize or to speak. (Make sure you thank them for the event).
Why does the number of available tickets keep changing
We originally estimated for a certain amount of people. As tickets have been selling, we have been in constant contact with the facility to see if we can add more seats. Each time we are making a committment, so we are adding seats 25-50 at a time. This helps keep expenses down so we don't have to increase the ticket prices.
On Friday, March 11, we were able to delay the price increase until Monday, and move 50 tickets from the late pricing tier to the early bird pricing tier. Thank you to the facility for being flexible as we figure out the best configuration!
Why the upcharge for the late tickets?
We have to confirm with the facility the number of people for food, beverages, and seats. Changing the number after the cutoff incurs an upcharge from the facility. So instead of cutting off registration at that point, we are passing the upcharge through to the ticket buyer.
Keynote
Joel Semeniuk, international speaker and renowned Agilista will be sharing with us the state of Agile and a glimpse into what's coming.
Schedule
An initial list of talks is now available but in no particular order.
Track 1

Welcome
Phil Japikse
Keynote

Joel Semeniuk

Scrum Defined

Phil Japikse

Five Things to Be More Agile
Brian Prince

Team Pulse Live

Joel Semeniuk

Introduction to Test Driven Development

James Bender
Making Distributed Teams Work (Effectively, Even!)

Jim Holmes
Introduction to Pair Programming

Steve Smith


Track 2

Welcome
Phil Japikse
Keynote

Joel Semeniuk

Missing Pieces: The Road from Agile Enthusiast to Agile Team Member

Ryan Cromwell

Seven Habits of Highly Effective Chickens
Rob Keefer

Team Pulse Demonstration

Joel Semeniuk

Agile is just a word

Chris Nelson
Don't Get Lost in Translation: Effectively Translating Agile into Enterprise Program Management

Mike Kompar

High Performance Workspaces

Sean Heuer

Track 3

Welcome
Phil Japikse
Keynote

Joel Semeniuk

Moving from Fail Last to Fail Fast
Nilanjan Raychaudhuri
Ask The Expert

Speakers

Team Pulse Demonstration

Joel Semeniuk

3 Hour Hands on workshop

Mark Windholtz

Hotels
The Staybedige Suites Cincinnati North has been gracious enough to give us a discount for the event.  Please mention "Day of Agile" when booking.  For more information, see the News column on the right side of this page, or click on the link below:
Slide Decks
The slide decks will be gathered and posted on http://cincydayofagile.org.
Sponsors
This event couldn't be pulled of without amazing sponsors. Please take a moment to visit their sites to learn more about them
Platinum

---
Gold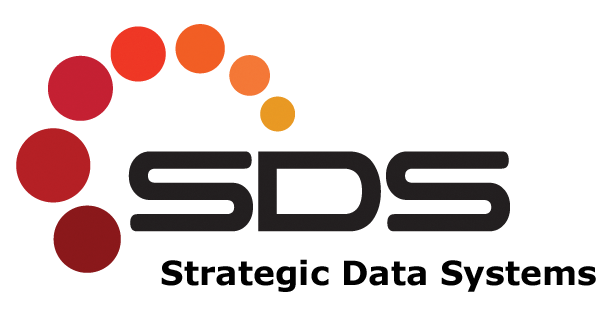 ---
Silver



---
SWAG Sponsors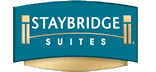 When & Where

Savannah Conference Center
5533 Chappell Crossing Blvd.
West Chester, OH 45069


Saturday, March 26, 2011 from 7:00 AM to 5:00 PM (EDT)
Add to my calendar
Organizer
An Ohio Non-Profit focused on providing continuing education for the IT Community.