Description
CIMA offers an Islamic Finance Qualification to help fuel growth in Islamic finance, and to help the industry meet its shortage of qualified professionals. CIMA's Islamic Finance qualifications have won awards to recognise their world-leading status in the industry:
'Best training institution' at the 2015 Islamic Business & Finance Awards for our outstanding contribution towards the training & education of professionals in the field of Islamic finance.

'Best Islamic finance education provider 2013' from the Global Islamic Finance Awards (GIFA) committee.
CIMA collaborates with Alwyni International Capital (AIC) to provide a comprehensive face-to-face training of Islamic Finance to enhance one's knowledge in the respective areas of Islamic Finance field and get a globally recognised and highly valued Certificate of Islamic Finance from CIMA (upon passing the exam). This training is designed to appeal to both those who are completely new to this area of finance, and those who are fully experienced and are keen to develop their expertise to a higher level.
Join our Training in Islamic Banking & Takaful on 28 & 29 November 2017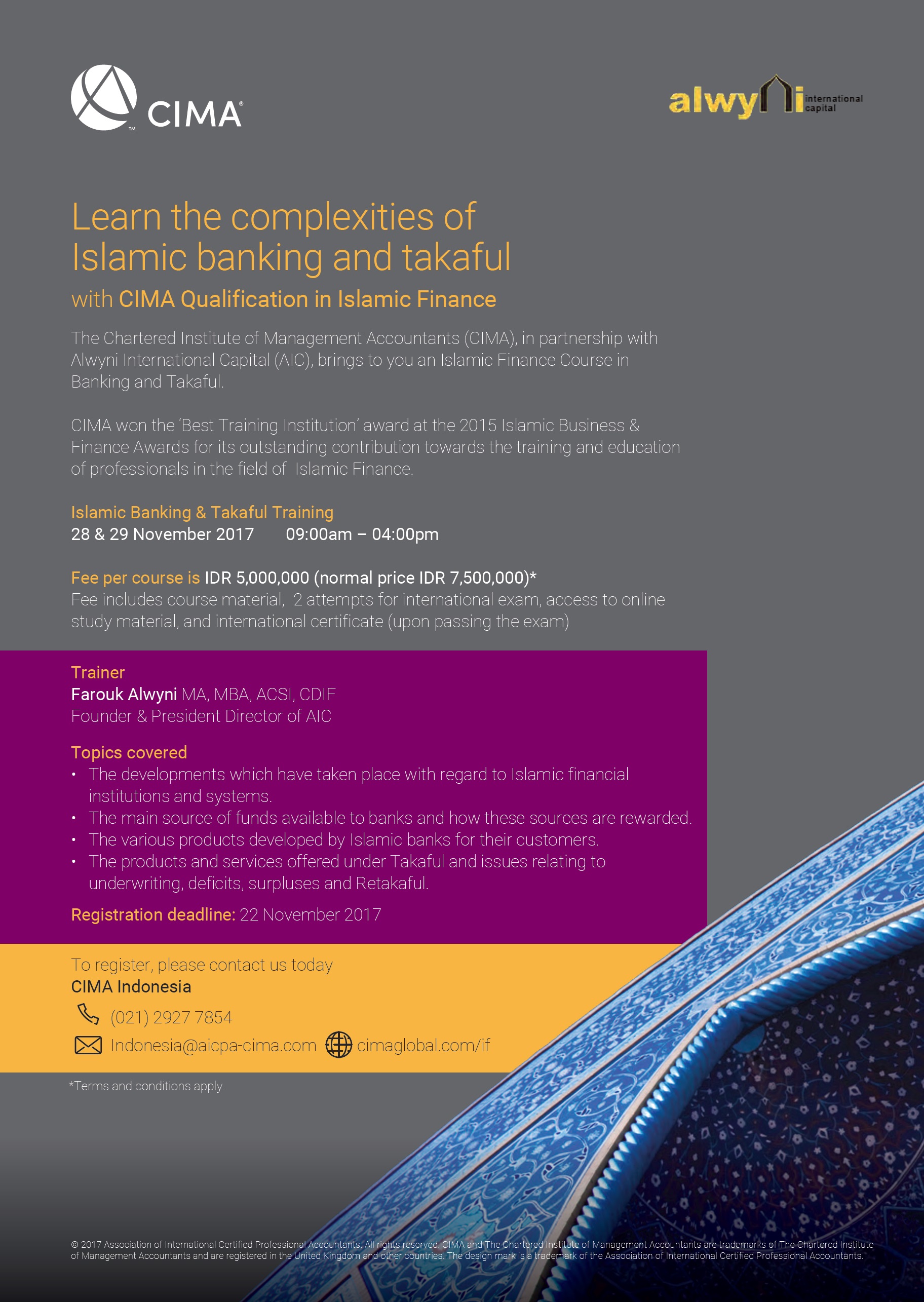 Investment is only IDR 5,000,000 from normal rate IDR 7,500,000. It includes course material, 2 attempts for international exam, access to online study material, and international certificate (upon passing the exam)
For more information, please contact us today!
CIMA Indonesia
T. 021 2927 7854
E. indonesia@aicpa-cima.com