Description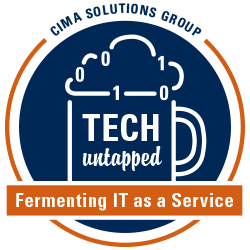 TechUntapped heads to Austin for INNOTECH!

Join us for another TechUntapped! This round will take place Thursday, November 17th at Craft Pride in Austin, following a full day at INNOTECH Austin. Come check out what they've got on their 54 taps and 2 cask engines of only Texas Craft Beer!
If you're attending INNOTECH, make sure to stop by booth #117 and grab your TechUntapped T-Shirt and tickets for TechUntapped at Craft Pride!
Bring a friend, throw back a few cold ones, grab some grub and network with your industry peers.

About INNOTECH
INNOTECH Austin returns to the Austin Convention Center on November 17, 2016. The 13th annual event will include all new topics and speakers for a fresh and exciting conference. Now don't worry, INNOTECH still includes many of the special events and traditions you know and love.
About Craft Pride
Situated in the burgeoning Rainey Street district in Austin, Craft Pride is a unique Texas-only craft beer bar serving up the highest quality beer from regional breweries.
About TechUntapped
Cima's TechUntapped is about connecting IT and business professionals together over local craft beer, hand-crafted cocktails, tasty eats and great company. The only presentation you'll ever see is one from the head brewer/distiller! We promise. Grab a guest, grab a drink, and join us on our path to Fermenting IT as a Service. #TechUntapped
Not in your area? No problem! There's plenty of TechUntapped events in the Dallas and Austin areas for you to check out. You can see all of the events at cimasg.com/TechUntapped