Description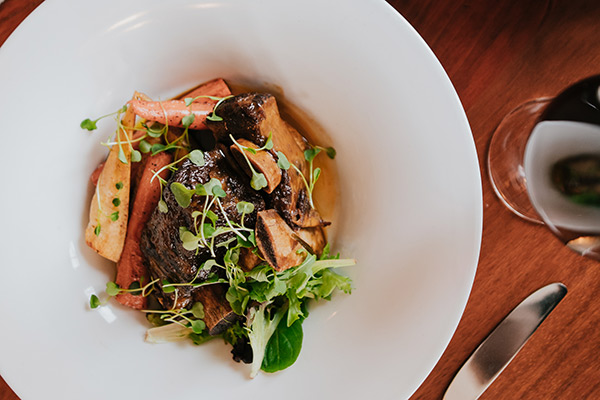 We are extremely excited to announce the arrival of Cilantro's Spring Dinner Series on April 24, May 22, and June 26, 2018.
Chef Lancelot Monteiro along with CRMR's Wine Director, Brad Royale have teamed up again for this intimate and engaging evening of food and libations. There are only 20 tickets available for these dinners which will take place in Cilantro's Upstairs Lounge. The evenings will be hosted by Brad Royale who will walk you through four wines that have been carefully paired with four courses prepared by Cilantro's culinary team.
Each evening will be filled with different innovative cuisine from our talented chefs who will be sourcing local and seasonal ingredients to create the four courses for these dinners. Brad Royale will be digging deep into the cellar as he curates the wine pairings for the evening. Get ready to sample some exceptional and unconventional wines, all while enjoying the newly updated space from recent renovations in the early New Year!
Tickets for each event are just $99.00 per person inclusive of tax and gratuity. Purchase tickets to all three dinners at one time with the Eventbrite link below, and you will be entered to win a one night stay at any of our CRMR's Mountain Lodges.
Tickets: $99 per person, per event (incl. tax and gratuity).
Menu: 3 Courses & 1 Amuse Bouche
Wine: 3 Wine Pairings & 1 Welcome Wine
Location: Cilantro, 338 – 17 Avenue SW Calgary, Alberta
Spring Dinner Series Dates:
Tuesday, April 24, 2018 | 6:30 p.m.
Tuesday, May 22, 2018 | 6:30 p.m.
Tuesday, June 26, 2018 | 6:30 p.m.
FAQ
Parking is avaliable at the back of Cilantro in the Indigo lot. Please register your plate with the hostess upon arrival to avoid being ticketed.
*Tickets are non-refundable.