CII's Trauma-Focused Cognitive Behavioral Therapy - Full Protocol - Begins...
Description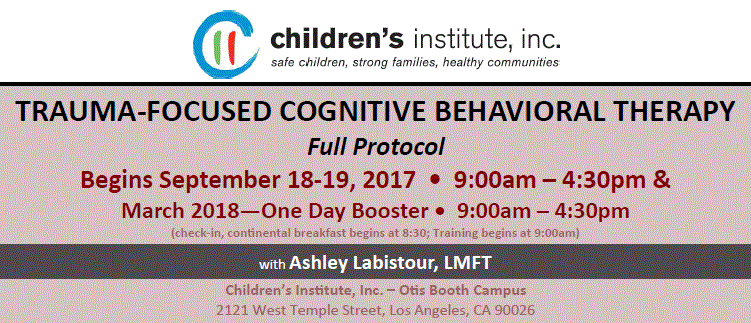 ---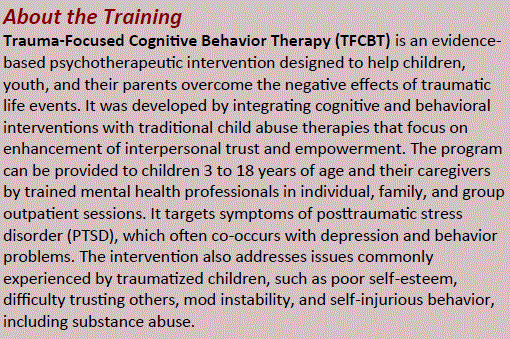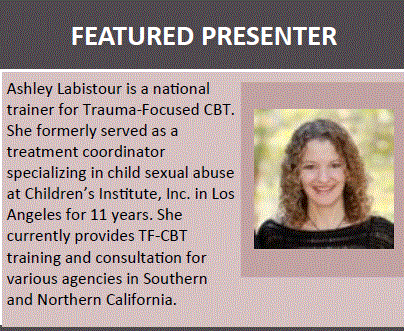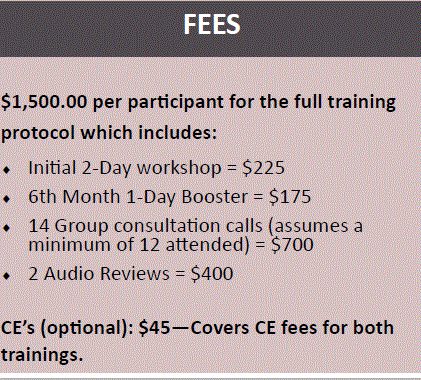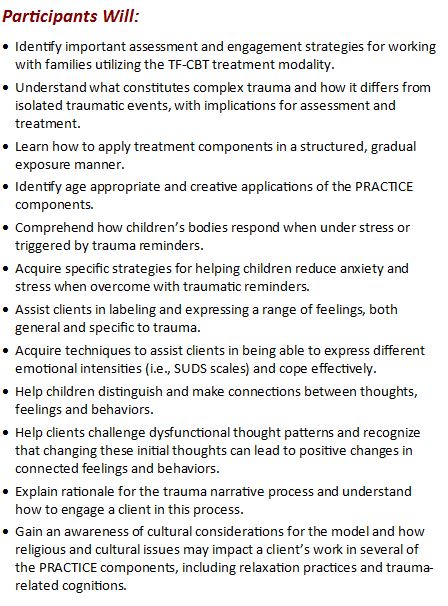 OTHER IMPORTANT INFO:
Per the TFCBT Protocol – you will need to complete the 10 Hour TFCBT Web Course (http://tfcbt.musc.edu) PRIOR to this 2-day training to successfully complete the full protocol and bill to PEI for therapeutic services. Please email that certificate to the CIITrainingCenter email below prior to the training or simply bring a copy with you to the training.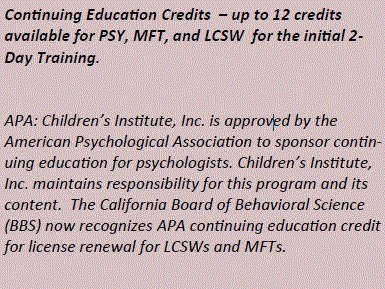 We're going green! Handouts will either be emailed to you prior to the training if they're required or post training if they are not required for the training.
CANCELLATION/REFUND POLICY: By registering for this training the agency is liable for the registration fee, which is fully refundable up to September 11, 2017. Registration is transferrable prior to the start of the training. Once the training begins, fees are non-refundable/transferrable and no partial refunds will be given.
For handicap parking or any other special needs, please contact the Training Center directly at CIITrainingCenter@childrensinstitute.org to make arrangements.
Questions? Email CIITrainingCenter@childrensinstitute.org or @ 213.260.7623
For the Complaint/Grievance Procedure information, please go to: http://www.childrensinstitute.org/leadershipcenter/trainingandconferences/