CIID: Service Design and Change Management (Copenhagen – May 2019)
Event Information
Location
SAP
Lautrupsgade 11
Copenhagen
Denmark
Description
*If you are interested in a 1-day crash course workshop in Design Thinking, please contact us at education@ciid.dk. The crash course is ideal for those who want an intro to Design Thinking as well as for those who want a refresher. This one day crash course will take place on Wednesday May 8th, 2019 if there is sufficient interest, and will cost 3000 DKK per person.*
In this workshop we equip individuals who are committed to making their organizations more human-centered and design-driven with the tools to do so. We identify gaps and opportunities in your current processes and offering, use advanced service design tools such as blueprinting to create better systems, and plan interventions and low-risk pilots to start making a difference. Additionally we equip participants with strategies and talking points to convince change-averse bosses, clients, and colleagues.

This course focuses on advanced service design tools for organizational change, and you or your team work on and are supported through your own organisation's challenges as well as learning from case studies. This course is designed for change makers and the people on your team who are eager to learn and push new methods.

Service design uses a customer-centric and systemic perspective to uncover and create a competitive advantage. Service designers understand markets as a correlation of actors and factors where value is created – across industries, sectors, and departments.

About the workshop:
This is a hands-on, learning-by-doing workshop that combines guided group activities with lectures illustrated by leading international case studies. This course puts into practice key service design tools in designing relevant service propositions that bring value both to customers and the business.
The first step in service innovation is to understand your own business as a value-based platform. For that, a new point of view is needed. This intense course will provide you with the tools and guidance to understand your market as a system of value exchange, and to analyze your own current offering or product as a service experience that delivers value over time.
The second step of the process is to define value. As we move from product performance to client satisfaction, there is a shift from value on purchase to value in use. For that we need to shift how we define value, from problem-solving (need-based) to problem framing (outcome-oriented). You will learn to define value based on the outcomes your customers want to achieve with behavioral methodologies.
The third step is to execute on service innovation by translating value into tangible service propositions, new services, or micro-services that unlock those outcomes. From strategy to tactical design, you will learn to visualize propositions, evaluate opportunity areas based on your (future) capabilities, identify interventions, and design experiences that create value for users, the organization, and the business.

Toolkit:
Customer journey frameworks

Service experience map: End-to-end customer experience framework. A tool to analyse the service from the customer perspective.
User journey map: Visualisation of user journeys on the service experience map
Blueprint: Comprehensive view of the service architecture, front-end and back-end.
Service propositions

Context-based scenarios: Situations in which a (new) service could add value
Jobs to be done: Method to create value based on customer pains and gains
User typologies: Behavioural-based segmentation to design services and experience for extreme users.
Use case scenarios

User stories: Context-based use case using a specific new service interaction or product feature.
Storyboarding: Visual story that illustrate a specific use case scenario interacting with the (new) service.

Schedule
DAY 1: Understand Value & Define Service Propositions
09.00 – 10.00 | Welcome & introductions
10.00 – 10.30 | Learning: Introduction to services
10.30 – 11.00 | Learning: Customer experience frameworks
11.00 – 11.15 | Break
11.15 – 11.30 | Intro to the challenge
11.30 – 12.15 | Doing: Context-based scenarios
12.15 – 13.15 | Lunch
13.15 – 14.00 | Doing: Jobs to be done
14.00 – 14.45 | Doing: Visualise concepts
14.45 – 15.30 | Doing: Service experience map
15.30 – 16.00 | Learning: Minimum viable prototype
DAY 2: Evaluate, Design & Iterate
09.00 – 09.30 | Welcome
09.30 – 10.00 | Learning: Service design theory
10.00 – 11.00 | Doing: User stories & storyboarding
11.00 – 11.30 | Doing: Prepare presentations
11.30 – 12.30 | Doing: Presentations
12.30 – 13.30 | Lunch
13.30 – 14.00 | Learning: Barriers to change
14.00 – 14.45 | Doing: Blueprinting
14.45 – 15.30 | Doing: Actions for change
15.30 – 16.00 | Wrap-up
Final schedule is subject to change.


This course is ideal for...

Managers who wish to learn new approaches and tools to apply to their organization
Design professionals with an interest on strategic design, service design or user experience
Non-design professionals with or without design experience that have an interest in applying user-centred approaches for service innovation


Instructors
Nuria Solsona, Service Design Consultant
Nuria is an independent service design consultant and a Livework associate based in Barcelona. She has built an expertise in service innovation. Her work has focused on the area of customer service strategy and organisational transformation by working with leading organisations including the BBC, Kone, Telefonica, Amex, MasterCard, London Underground and the government of Thailand. Nuria regularly works on corporate and non-corporate trainings that empower internal teams to improve their own services by embedding the service design and design thinking approach in their everyday practices. Nuria is also a professor of service design in the design and business universities of Aalto and ESADE.
Rory Hamilton, Senior Instructor
Rory works as a service designer and design researcher in London. He has worked at several design agencies, including Livework, Ustwo, CIID and Made by Many. Rory had a specialisation in leading ideation and experience prototyping workshops. He has worked extensively in the areas of healthcare, automotive, telecoms and finance, as well as with various public institutions. Rory taught computing at the Bartlett school of architecture and in Interaction Design at the Royal College or Art for 12 years in total. Much of his work has involved a hands-on approach, engaging with a cross section of stakeholders, encouraging them to express their ideas and experience in sketching and experience prototyping activities, leaving them with permanent service design skills.
Testimonials from previous courses
"CIID did an excellent job at creating a course that can be valuable to different levels of experience. We could take away everything from broad strokes to tips and individual techniques. I really enjoyed the examples shared, and the hands-on approach that helped us move quickly into prototyping was great. The instructors were very flexible and tailored the content to our needs."
– Senior Experience Designer, Wolff Olins
"The workshop pushed us out of our comfort zone and organizational norm, where we would spend a lot of time debating rather than trying things out. It helped us shift the mindset of our business units to start testing potential solutions earlier and cheaper, rather than waiting until right before implementation when any change would cost a hundred times more."
– Customer Experience Executive, Singapore Airlines
Cancellation and refund policy

Cancellations must be made in writing by email to education@ciid.dk. If you are unable to attend, a substitute participant is welcome at no extra charge. Please provide the name and title of the substitute participant at least 3 working days before the first day of the programme.
A full refund minus 10% administrative charge will be made for cancellation received 2 weeks (10 days) before the course. No refund will be made for cancellation after that.
"No shows" during event days are not considered cancellations. In this instance payment will not be returned.
Contact

education@ciid.dk
Find more workshops on the CIID Professional Programmes page.
Date and time
Location
SAP
Lautrupsgade 11
Copenhagen
Denmark
Organizer of CIID: Service Design and Change Management (Copenhagen – May 2019)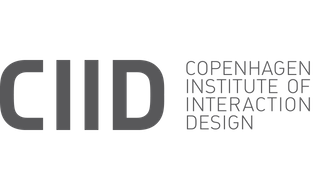 The Copenhagen Institute of Interaction Design is a platform for enabling impact through innovation. With a commitment to disruptive thinking and action, people from all over the world congregate at CIID to work on or study innovation processes driven by prototyping and learning by doing. Since its inception in 2006, the talented and passionated people at CIID have been designing for empowerment and value creation for individuals, organisations, and society at large. The organisation today includes an education program, a start-up incubator, and an Innovation Studio working with global brands around the world.