CIE/USA-DFW Young Professionals Seminar Series: Coordinating Disciplined Teamwork

Saturday, September 12, 2015 from 2:00 PM to 4:00 PM (CDT)
Event Details
The next seminar in the CIE/USA-DFW Young Professional Seminar Series will be held on Saturday, September 12th at Texins Activity Center from 2:00 pm – 4:00 pm.
The team is pleased to invite Dr. Faa-Ching Wang, retired Business Unit Manager of Heater Chips at Texas Instruments to speak on how a leader can enable and drive disciplined teamwork.
Abstract
One of the most important leadership skills is leader's capability to coordinate the effective teamwork for implementing the program of interests. Leader can become proficient in coordinating teamwork should one is to master a simple 3-step model:
When establishing a program, it is essential to comprehend specific tasks to be done for the team in front. Should the program involve customer offers, customer interaction to gain knowledge of customer problems / requirements is also needed.
With clear program requirements and tasks identified, the next step is to map out the process and operation procedures for each of the task. One can, then, make proper organization functional assignment and proceed training of all personnel accordingly for execution.
With process details in place, leader must set expectation on performance and behavior standards for people to follow andensure compliance of the process / procedures / standards in program execution.
When applying this model, leader should insist on discipline when comprehending program details, setting-up process / procedures, and checking personnel compliance to standards. Real-time reflection and continuous improvement are important to improve the level of teamwork and overall program outcomes.
The seminar will use a case example to illustrate the use of the model. 
Agenda

2:00 pm - 2:15 pm

Introductions/Networking

2:15 pm - 3:25 pm

Coordinating Disciplined Teamwork

3:25 pm - 3:55 pm

Q&A

3:55 pm - 4:00 pm

Wrap Up



Date: Saturday, September 12th, 2015 | Time: 2:00 p.m. – 4:00 p.m.
Location: Texins Activity Center C1/C2 | 13900 North Central Expressway, Dallas, TX 75243
About Dr. Faa-Ching Wang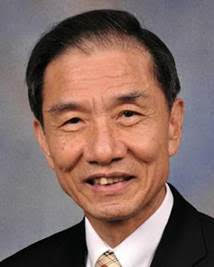 Faa-Ching Wang, PhD
Retired Business Unit General Manager, Texas Instruments
For the past 31 years, Dr. Faa-Ching Wang has made exemplary contributions to the engineering profession and semiconductor industry. Subsequent to the recent retirement this year from Texas Instruments, Dr. Wang joined the Board of Directors of a private company responsible for the company's restructuring activities and direction setting. 

While in Texas Instruments (TI), as General Manager of worldwide printer head business unit, Dr. Wang was responsible for the general worldwide management of the company's printer head integrated circuit business group. His responsibilities cover the full scope of business activities from marketing, customer relationships and new technology/product development to factory manufacturing operation and supply chain management of six factories located around the world. Prior to the business assignment, Dr. Wang worked in operation which he contributed to 4 advanced wafer fab start-ups and served as wafer fab manager of two TI advanced wafer fabs. Prior to TI, Dr. Wang was the Director of Crystal Engineering/QA of Ethyl Corporation. Prior to this, Dr. Wang was a Member of the Technical Staff of the Hewlett-Packard Company. 

Faa-Ching earned his Ph.D. in Materials Science and Engineering from Stanford University. He received a Master's degree in Physics from the University of Pittsburgh, and a Bachelor's degree in Physics from National Central University in Taiwan. 

Dr. Wang holds four U.S. patents and five invention disclosures, and is the author of 39 articles published in a variety of technical publications. He is the recipient of the 2009 Asian American Engineering of the Year Award, National Engineering Week Foundation and Chinese Institute of Engineering/USA, and the recipient of the 1999 National Asian American Corporate Achievement Award, Organization of Chinese Association. Dr. Wang is also awarded a Certificate of Appreciation for Outstanding Community Service from City of Richardson, Texas in 2014.
Have questions about CIE/USA-DFW Young Professionals Seminar Series: Coordinating Disciplined Teamwork?
Contact CIE-DFW
When & Where
Texins Activity Center C1/C2 | 13900 North Central Expressway, Dallas, TX 75243



Saturday, September 12, 2015 from 2:00 PM to 4:00 PM (CDT)
Add to my calendar
Organizer
The CIE/USA-DFW Area Chapter was established in January 1989 and registered in the state of Texas as a non-profit organization in 1992. Over the years, the CIE/USA-DFW has established close ties with major corporations and government bodies around the world to promote the awareness and advancement of Science, Technology, Engineering and Mathematics (STEM).