CIE-SF 2019 Annual Conference Dinner Banquet
Description
2019 marks the 40th anniversary of CIE San Francisco Bay Area chapter. This year's conference will be filled with activities. In the evening, the delightful gala banquet features speeches, scholarship awards, Entrepreneur of the Year award, Technology and Humanity award, Community Leadership and Services Award, etc. The conference theme is "Inspiration". You will hear inspiring stories that are happening all around us. You can learn more about the afternoon's conference program here.
Dr. Chi-Foon Chan (Synopsys co-CEO, NASDAQ-100 & S&P 500 company) will be the keynote speaker at the dinner banquet.
05:30 PM Dinner Registration
06:00 PM Dinner Banquet
07:00 PM Opening Remarks
07:30 PM Keynote by Dr. Chi-Foon Chan, co-CEO of Synopsys, Inc.
08:00 PM Award Ceremony
09:20 PM Closing Remarks

Dinner Banquet Keynote:
Dr. Chi-Foon Chan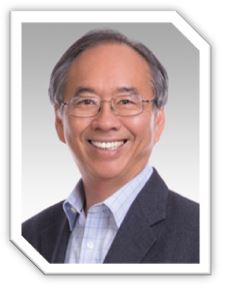 As Synopsys' co-CEO, Chi-Foon shares responsibility for crafting vision and strategy, leading the company, and ensuring execution excellence in support of our customers' success. As the company's President and COO, a role he held for 14 years prior to his 2012 appointment to President and co-CEO, he guided internal operations and worldwide field organizations. Chi-Foon joined Synopsys in 1990 as Vice President of Applications and Services where he helped build the Technical Field organization. He has sponsored several key initiatives such as entering the IP market, and he personally facilitated key acquisitions such as Avanti, Virage Logic, Magma Design Automation, and SpringSoft. In 2014 he led Synopsys' entry into the software testing market with the acquisition of Coverity, and into the software security market with the acquisition of Codenomicon. He holds an M.S. and a Ph.D. in Computer Engineering from Case Western Reserve University; and a B.S. in Electrical Engineering from Rutgers University.
Entrepreneur of the Year Award:
Mr. Shuhong Ye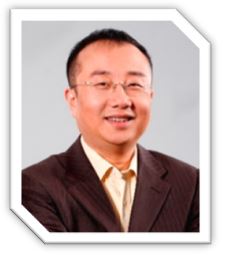 Mr. Shuhong Ye, the co-founder and CFO of Dianping, transitioned from a Silicon Valley electrical engineer to an entrepreneur in the last fourteen years. He was the key person to contribute to the China's largest TMT merger of Meituan and Dianping in 2015. The new company, Meituan Dianping become the world leading e-commerce platform for services. After that, he was named as group CFO and eventually brought the company to public in September 2018, with a $40B market cap. With very strong finance, entrepreneurship and corporate management experience, he recently retired from the post and became an active angel investor in China.
Distinguished Community Leadership and Services Award:
Mr. Buck Gee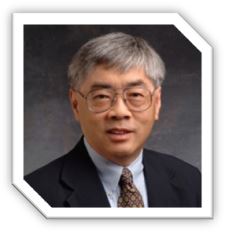 Mr. Gee retired in 2008 from Cisco Systems, where he was Vice President and General Manager of the Data Center Business Unit. He joined Cisco with its 2004 acquisition of Andiamo Systems where Mr. Gee was President and CEO. In 2010, he co-founded the "Advanced Leadership Program for Asian American Executives", an executive education program at the Stanford Business School. He is board president of the Angel Island Immigration Station Foundation. He also serves on the board of Ascend/Northern California and the advisory board of the Asia Society/Northern California. He is a member of the Committee-of-100 and serves on its public policy committee. In 2015, he received the Executive Excellence Award from the Organization of Chinese Americans (OCA). He has also received the Civic Entrepreneurship Award from the Asian Pacific Islander Leadership Institute (APALI) in 2012. He holds BSEE and MSEE degrees from Stanford University and an MBA from the Harvard Business School.
Distinguished Achievement Award in Technology and Humanities:
Dr. Jun Wu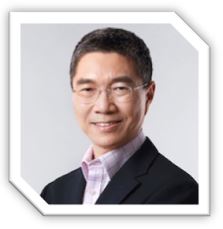 Dr. Jun Wu is a Founder and Managing Partner at AMINO Capital. Jun Wu joined Google at 2002 as a senior expert and was a major contributor in developing the Google Search Engine for Asian languages, later becoming a pioneer of internet search anti-fraud. He also served as Vice President at Tencent from 2010-2012 and as an advisor to the Ministry of Industry and Information in China. Jun Wu completed his PhD degree at Johns Hopkins University in 2002, where he currently sits on the Whiting School of Engineering board. Dr. Wu has over 10 patents and is the author of six popular best-selling books, including "Silicon Valley", "The Road of an University", "On Top of Tides", "Beauty of Mathematics", "Civilization" and "Smart Times". Jun also sits on the board of Citic Press Corporation. For over a decade, Jun has been investing and working closely with the teams at Focused Photonics (SHE: 300203), Grail, Human Longevity, Skycatch, Trustlook, and Orbeus among others.
---