Description
Ciao St Louis' first annual Carnevale Masquerade Ball!
This is a formal event; black tie optional. Masquerade masks in the style of Venice's Carnevale not required, but strongly encouraged!

Time: 6:30 PM - 11:30 PM
Place: River City Casino Grand Ballroom
Price: $100 per person Tables of 8 or 10 are available.
Event includes:
Cocktail hour and appetizers
Four Venetian Dining Stations
Premium Open Bar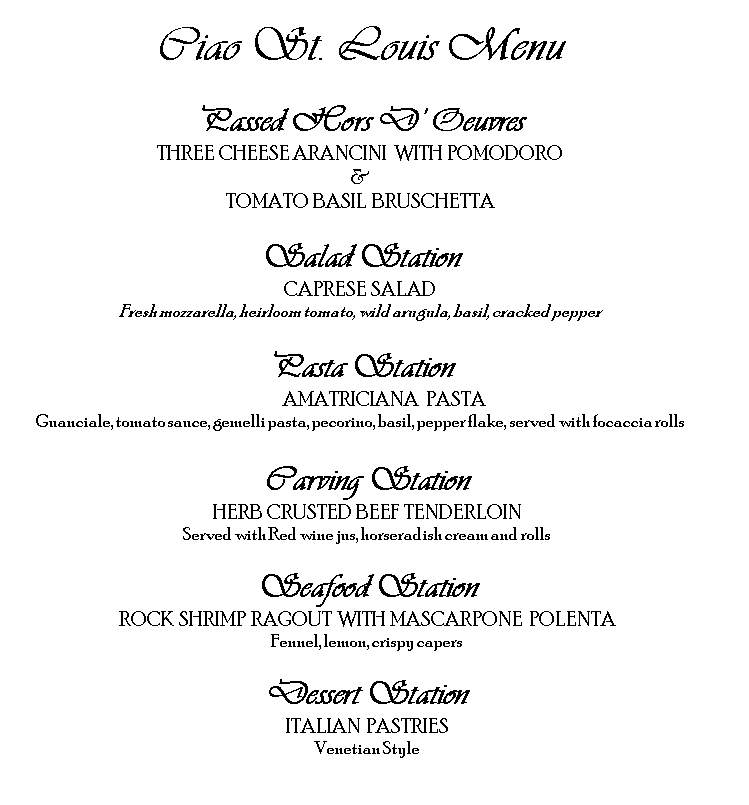 The night kicks off with a special performance in a typical Venetian style; followed by Music and Dancing, along with other surprises throughout the evening.
Be sure to register for the Best Mask Contest that evening for a chance to win a prize.
We are looking forward to a beautiful evening, with great music, great food and great company! If you have any questions or need additional information, feel free to contact us!
Sincerely,
Laura DiMaggio.
Ciao St Louis Event Chairperson
Email: lauraadimaggio@gmail.com
or
Marianna Vitale
Ciao St Louis Event Co-Chair
Email: mavitale61@aol.com