Description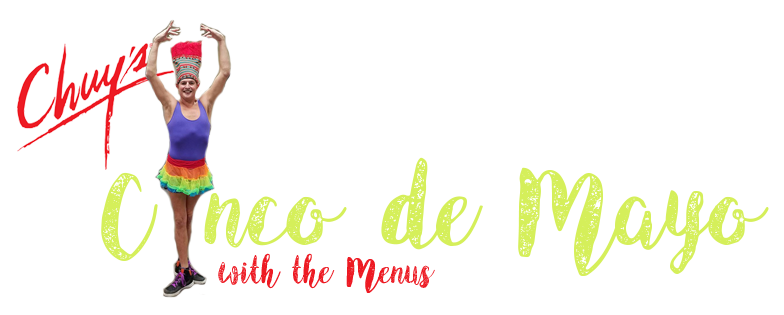 ENTERTAINMENT:
4pm - DJ Rob Sample
7pm - THE MENUS

CHARITY:
The Fisher House at the Dayton VA

DETAILS: www.AustinLanding.com/chuys
Ladies, get out your maracas! Gentlemen, dig out your sombreros! Chuy's is bringing the margaritas this Cinco de Mayo! Austin Landing is having a party in the park that you'll never forget!
Chuy's is having a fiesta starting at 4pm under the big tent with all of your favorite people! Serving up signature margaritas, all your favorite Mexican beer, and we can't have Chuy's without their AMAZING chips and queso! We will be having one epic night full of good food, cold drinks, and the best entertainment, all to support The Fisher House at The Dayton VA. You really have no excuse not to come out and celebrate with us!
DJ Rob Sample will be pumping beats all night long and The Menu's take center stage at 7pm to get the party started!
TICKETS:
General Admission: $10 presale/$15 at the door
Includes:
Cover charge
Endless chips & queso!
VIP Tent Tickets: $75 (Limited tickets available)
Includes:
Cover charge
Endless chips & queso
signature light up margarita glass
Access to private VIP tent that has all-inclusive dinner and adult beverages!
WIN COOL STUFF
Fisher House will be raffle off a BIG SCREEN TV!
Chuy's will be raffleoff ONE YEAR OF FREE CHUYS
100% of the ticket sales and beer proceeds go to The Fisher House at the Dayton VA. All tickets are non refundable.