Description

Churros4Change — ¡Holiday Giving Fiesta!
An amazing night of celebration and giving, where we all join together to celebrate, support and inspire changemakers!
Part of the worldwide #GivingTuesday movement to inspire service and giving back.

Join business, civic and non-profit leaders, social media and media influencers, innovators, students and entrepreneurs in celebrating the efforts of these non-profits, learning more about their causes & raising needed funds for:
Charity Vision- Since 1986, Charity Vision has provided over 375,000 charitable restorative eye surgeries in developing nations. $25 per procedure restores someone's sight and charity vision provides that sustainable solution to this blindness epidemic. Learn more here.
Because He First Loved Us is a relational ministry to serve primarily 35 Somali refugee families (300 people) by developing trusting relationships with the families, tutoring children, help accessing social services, educating parents on English language and the American culture. Learn more here.
Startup Santa is a state-wide children's book drive business competition centered in Silicon Slopes that supports childhood literacy programs for children living in low-income families. Last year, 99 participating companies collected 87K books and $475K in funds. Learn more here.


All tickets are tax deductible and proceeds will benefit your choice of one of the above Utah-based organizations.
LIVE MUSIC from Utah's top talent including special performances from American Idol Final Season Contestant Jenn Blosil, acclaimed mountain man musician Scott Foster, and the hot new duo Issaak Banks and The Decade.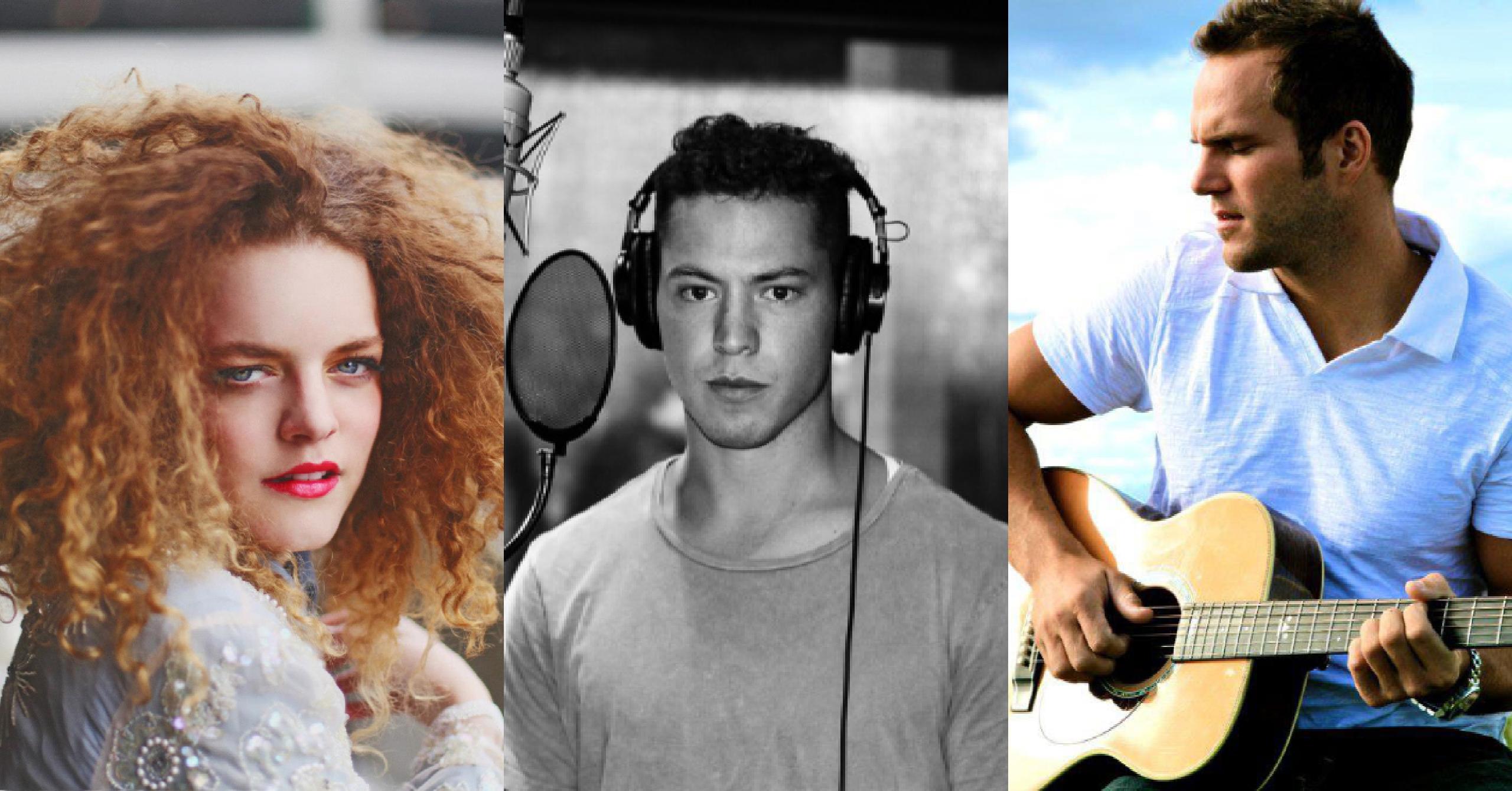 ALL-YOU-CAN-EAT FILLED CHURROS — Come taste as many hot and fresh filled churros as your heart desires—including our new seasonal specialty filling flavors like peppermint creme, gingersnap spice (last year's favorite from Oh Sweet Basil) and brand new holiday flavors. You can even make a churro sundae with artisanal ice cream from Rockwell Ice Cream.
GOURMET TACOS — Taco Tuesday will be in full effect with gourmet taco choices from select taco connoisseurs.

VIP PHOTO BOOTH, PIÑATA & PRIZES — Participate in non-profit "Change challenges" with Loteria cards for the chance to win awesome prizes from ARVO, Cotopaxi, Taft Shoes, Fawn Design, Freshly Picked, Tanlines Swim, Vybe Socks, HoneyBee Produce Company, Sir Wylde Ties, Mentionables, Made by Fell, Reverse Charades, Heart & Seoul Karaoke, DAZI ties, Musana, Made, HavenLight, Improv Broadway, Rockwell Ice Cream, Black Sheep Cafe, Salt & Honey Market, Laziz Kitchen, Even Stevens, Sodalicious, The Mighty Baker, Sunshine Heroes, Rhone Apparel, Howard Lyon Fine Art, Budget Boot Camp, Mission Belt, Logan Eye Institute, Chapul, Kortni Jeane Swimwear, WildBird, Aly Jenkins Fine Art, Day One App, Travis J Photography, Redstone Olive Oiand others to be announced soon including the coveted VIP Free Churros for Life Membership.
MIX AND MINGLE with movers, shakers, influencers, and business, civic, and student leaders from Utah's most engaging brands and organizations.

*** SPECIAL THANKS to our host and amazing full-service digital agency, RAIN. RAIN is a digital consultancy that combines data, technology, and creativity to drive business growth.***
FAQs
> Is my registration transferrable?
No. Since it is an invite-only private party, your registration can only be used by you.
> I am wondering if I can refer a friend/guest to attend the party?
Yes please! Come one, come all! Everyone is invited to our party! Just purchase your ticket here on Eventbrite. And feel free to share all about Churros4Change to your social media accounts as well!
> What is the dress code?
This is a fiesta! Party casual is perfect.
> Can I bring children as guests?
While our artisan churros are definitely meant to be enjoyed by kids of all ages, we ask that you only invite adults as your guests for this holiday giving fiesta.