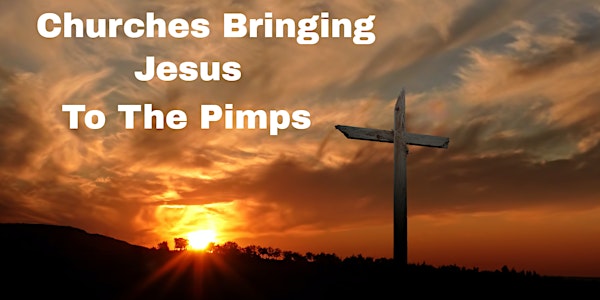 Churches Bringing Jesus to the Pimps
This is a workgroup for pastors and ministry leaders who are interested in what works to bring Jesus to pimps
About this event
This workgroup will be led to lived experience topic experts.
Bishop Gale Oliver – began his journey in ministering to pimps when his niece was sex trafficked. He met with her pimp to convince him to let her go and then talked to him about Jesus. Pimps DO want to get "out of the life" because it is a dark life, but they don't understand the path to get out. At this meeting, Bishop Gale Oliver will share the best way to approach pimps and how to work with them. While there are many, many efforts to reach out to victims of sex trafficking and many efforts for prevention, there is next to nothing to support pimps. They need Jesus. This event will address how the church can be a real resource to pimps which will reduce sex trafficking.
Armand King - is an inspiring national leader in the fight against human trafficking, who has a powerful program to work with youth to make sure they never want to become pimps or prostitutes. While many consider this to be a problem of the inner city, the fact is that within our hypersexualized society more and more young girls and boys from every income level, class and race are selling themselves for sex or are sucked into the glamorization of pimping that they hear in rap songs, see on HBO, etc. What makes Armand's program unique is that he can speak from personal experience as to why that path is so destructive and shows youth another way, so that they never want to become pimps. Armand has succeeded where other have failed in really reaching youth and will share what works in deterring youth from becoming pimps
To find more great events like this, please visit our website "www.throughGodsgrace.com"