CHURCH & STATE ACADEMY 12WK BOOTCAMP & INCUBATOR | BEGINS JAN 8TH
Event Information
Refund Policy
Refunds up to 30 days before event
Description
OVERVIEW
At Church & State, We Aspire to Inspire. As part of our Mission, we strive to build a community that possesses all the essential elements to breed innovation, perseverance, and a culture that values the power of the intellect. There is no better investment than a solid education. If executed well, education is like gold, it renders a strong yield. Church & State Academy integrates our amazing network of mentors and industry experts to assist in the development of individuals and teams to convert their vision into a successful venture.
Church & State Academy is an academic bootcamp providing business fundamentals essential to effectively create, develop, and pitch new opportunities. We will host the program in 3 phases - 3-Month Bootcamp, Pitch Competition, and then a 6-Month Incubator:
o 3-Month academic bootcamp providing a foundational understanding of running a business
o Evening lectures, online discussion boards, and weekend labs for application
o Networking & team building events bring participants together
o Participants earn a certificate of completion & lifetime access to the mentor and incubator network
o All current participants and alumni may compete; seek to create the strongest possible teams
o Program leaders, corporate sponsors, and local venture capitalist will chair the pitch panel
The incubator phase provides support and growth of new veteran businesses through direct mentorship, guidance, capital, consulting, and opportunities to secure investment
o 6-month incubation targeting new venture design, development, and deployment
o Goal of launching 5 business teams per incubation cycle, with 10 additional business as offshoots of the alumni and incubator network
o Teams have access to program leadership, sponsors, advisory board, and other partner mentors
o Direct investment exploration (Time, Resources, VC, Angel, Loans, Grants etc.)
COHORT BREAKDOWN
• 2 Hr Lectures: Monday & Wednesday, 6-8 PM (All times in MT)
• 6 Hr Lab: Biweekly, Alternating Saturdays, 10-4 PM
• 4 Hr Open Office Hours: Biweekly, Alternating Saturdays, 10-2 PM
ADMISSION REQUIREMENTS
• All Participants (Veteran or Civilian): 3 letters of recommendations & program interview
TUITION
• $1,500 ($100 application/registration fee, $1,400 due 14 days prior to start)
• The first 5 participants to enroll and pay the security deposit will get 50% off the tuition.
• After registration, you'll need to be accepted. An up-to-date CV, 3 Letters of Reference and an interview will be required. If accepted you will receive a formal acceptance letter.
• We have a limited number of spots. Once filled, we will form a waiting list.
• Contact us for scholarship opportunities
IF YOU HAVE ANY QUESTIONS, CONTACT US AT ACADEMY@CS1893.COM OR CALL AT (385) 246-3510

Below is the curriculum overview of the skills our participants will learn in our 3-Month Bootcamp: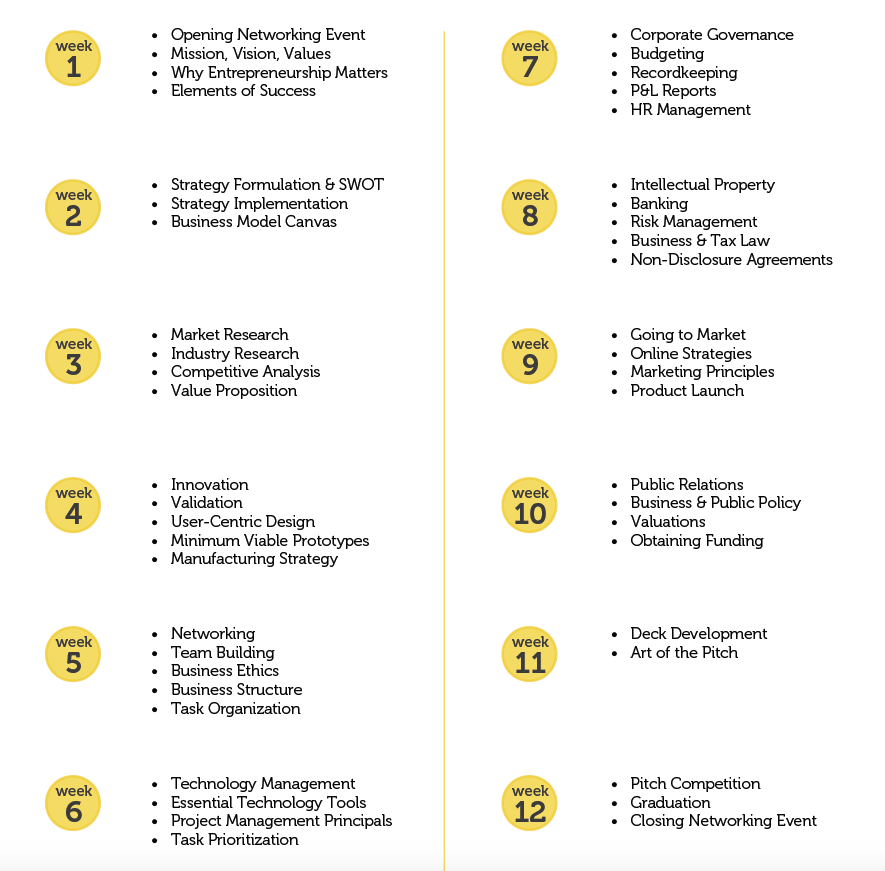 Date and Time
Location
Refund Policy
Refunds up to 30 days before event