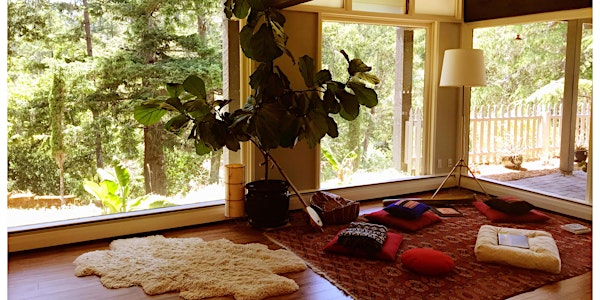 Church of Living Wisdom online FUNdraiser
We're raising funds and raising the vibration to keep the Church of Living Wisdom going strong.
About this event
The Church of Living Wisdom is a space for transformational healing for our diverse community.
We offer plant medicine, sound healing, group and individual spiritual mentoring and online events (including Sonic Medicine sound healing, Womxn's Circles, and the Go Ask Alice Oracle & Tea Party Game) focused on engendering sovereignty and unity.
We need your help to continue to keep our temple doors open.
Our goal is to raise $80k.
Ideally, we'd like to own this home so that we can plant roots and be here for the long haul to be of service to our community for years to come.
For now, however, our main goal is to pay the lease, the bills, and keep being of service to the healing that is so needed right now.
Our goal is to raise a minimum of $80k to maintain this space, do some necessary upgrades, and assure that we can be here to offer accessible medicine ceremonies and scholarships.
Our mission is to create safe and sacred spaces for our diverse community to learn, heal and grow together.
Most recently we offered a Sacred Leadership program, however, we are in transition and are expanding our offerings as a retreat space for Women's healing work, Women of Color gatherings, Sunday Services by Hunia's Kitchen, sound healing, personal retreats, integration work, yoga, meditation, Full Moon & New Moon ceremonies, Ancestral healing, and will continue to offer accessible plant medicine ceremonies to all who come in a good way.
Please join us for this gathering to raise the vibration and raise the funds to keep us growing strong!
We'll be having fun and interactive experiences, musical performances, playing the Go Ask Alice Oracle & Tea Party Game, sharing about what we do and raising what we need to keep it all going.
Please join us!
ZOOM INFO:
Register in advance for this meeting:
https://us02web.zoom.us/meeting/register/tZUlcuGsrzovHNxbsPi5socdhg75Iyvvswyh
After registering, you will receive a confirmation email containing information about joining the meeting.
CAN'T MAKE IT? PLEASE MAKE YOUR TAX DEDUCTIBLE DONATION VIA PAYPAL TO:
LivingWisdomChurchCA@gmail.com