Description
Faith! Food! and Fellowship! Spend your Sunday mornings with YPN as we visit churches in the Northern Virginia area. It will serve as an opportunity for new members, current members, and potential members to fellowship together in a fun and family-style atmosphere.
Join us for our first Church n Brunch, which will be held at First Baptist Church of Vienna at 10:00 AM, Brunch will begin at 1:00 PM at Requin in Mosaic District.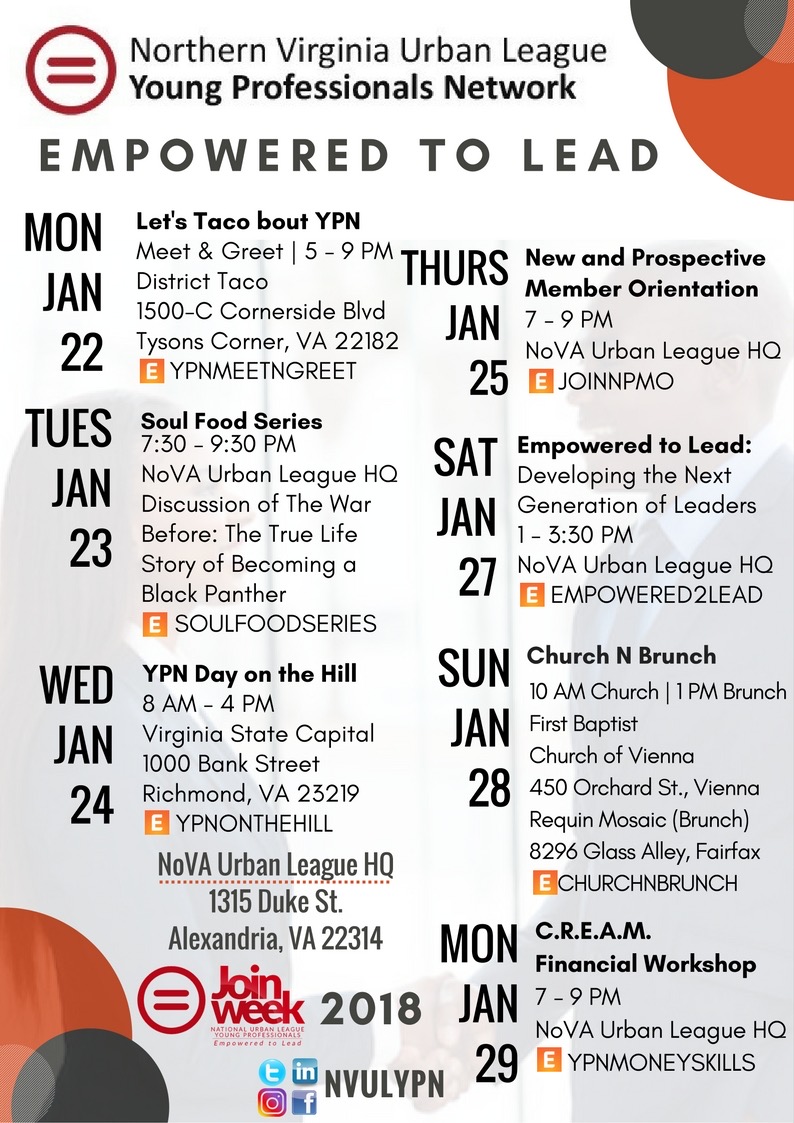 ---
This event is one of the many events Northern Virginia Urban League Young Professionals Network (NVULYPN) will host during Join Week. Join us January 22nd - 29th for a week full of activities. Visit our Website or Facebook page to learn more about our upcoming events. The theme of NVULYPN Join Week 2018 is "Empowered to Lead." Leadership is a key component of NVULYPN. Our chapter has a long tradition of developing leaders in our communities and in the business world. Join us!
---
The Purpose of #JoinWeek
The Northern Virginia Urban League Young Professionals Network recognizes the importance of empowering and engaging young professionals within the area. Join us as we spread the word about the mission and history of our organization.