Description
Why not pop in to the gallery and see this month's showcase highlighting the works of artist David Blakemore, printmaker Kitty Frilling, and photographer James Martin, along with a whole host of other art works, ceramics, sculptures, and textile pieces from the other many artists in the cooperative.
You don't need a ticket, just come along.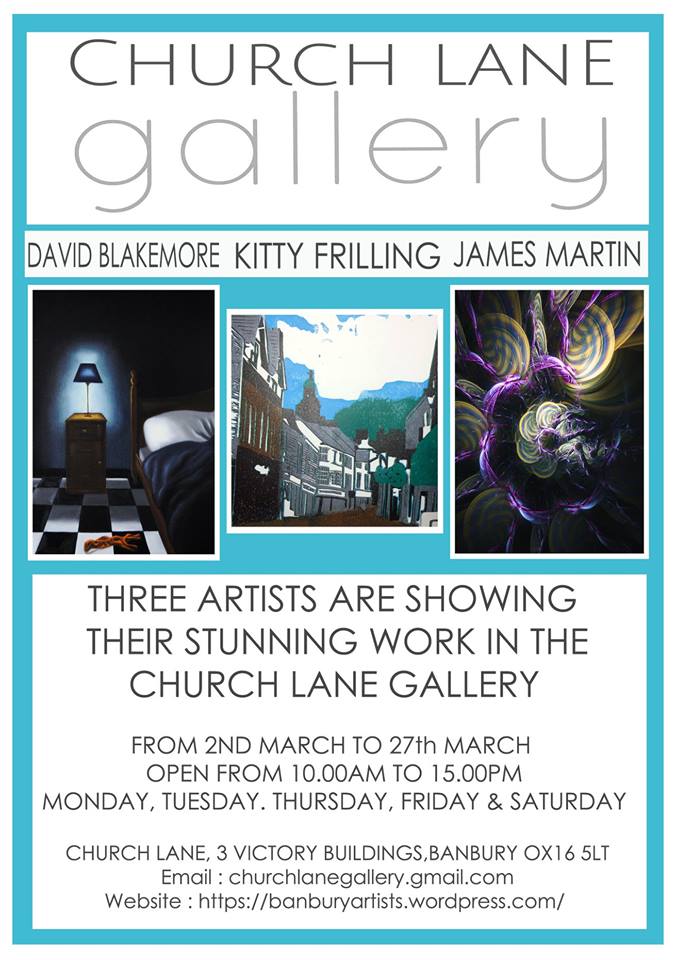 The home of Banbury Artists' Collective. Run and staffed by artists for artists, we offer a wide range of art and gifts at a variety of prices.
Opening Hours:
Monday: 10am – 3pm
Tuesday: 10am – 3pm
Wednesday: Closed
Thursday: 10am – 3pm
Friday: 10am – 3pm
Saturday: 10am – 3pm
Sunday: Closed.