Description
Why not pop in to the gallery and see this month's showcase highlighting the works of photographer Janine Kilroe, glass maker Pam Fyvie and artists Bee Skelton and Dave Cook, along with a whole host of other art works, ceramics, sculptures, and textile pieces from the other many artists in the cooperative.
You don't need a ticket, just come along.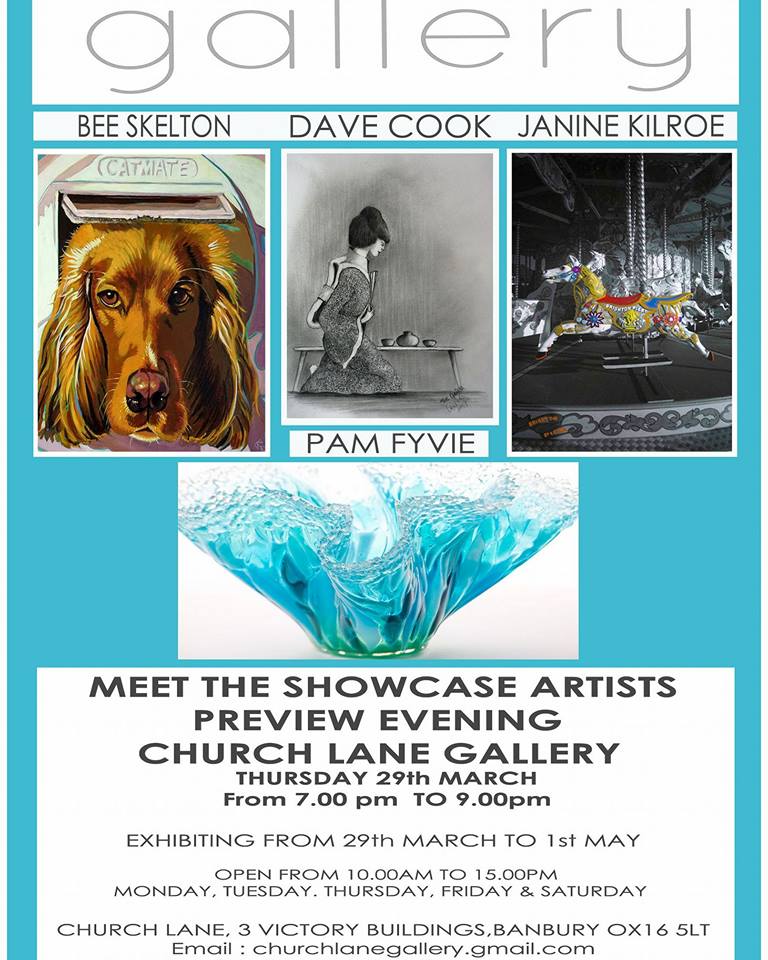 Dave Cook
The home of Banbury Artists' Collective. Run and staffed by artists for artists, we offer a wide range of art and gifts at a variety of prices.
Opening Hours:
Monday: 10am – 3pm
Tuesday: 10am – 3pm
Wednesday: Closed
Thursday: 10am – 3pm
Friday: 10am – 3pm
Saturday: 10am – 3pm
Sunday: Closed.