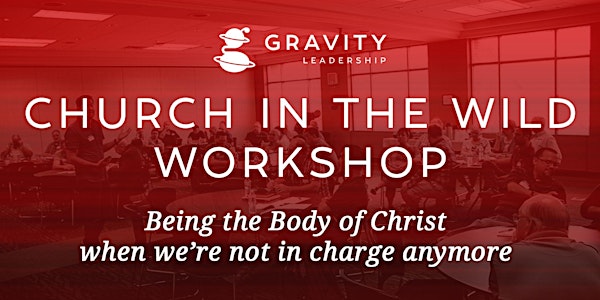 Church in the Wild: Being the Body of Christ in Post-Christendom
An online workshop designed to help you and your church discover how faithful witness works in a post-Christendom world.
Refund Policy
Contact the organizer to request a refund.
Eventbrite's fee is nonrefundable.
About this event
We're not in charge anymore
Christendom is crumbling. Christians, churches, and pastors don't garner automatic respect anymore. We no longer can tell other people what to believe or how to behave.
This brings up a lot of questions and fears for Christians. It seems as if our only options are to fearfully circle the wagons and "defend the faith" or to apathetically capitulate to culture and lose our faith.
What if this is an opportunity?
But what if there is a different way forward? A way to remain faithful to what we've received and creatively and winsomely engage our culture? A way to be the Body of Christ when we're not in charge? A way to be the church in the "wild" places of our culture?
That's what we talk about at Church in the Wild.
We explore the paradigms, postures, and practices necessary to ground ourselves in a non-anxious presence that can remain distinctly Christian while also connecting meaningfully and deeply with the culture around us.
Here's what you'll learn:
How to cultivate a posture that is both connected and differentiated
How to be the same person in church as you are in "the world"
How evangelism and witness actually work in post-Christendom
How to listen deeply and empathically so you know when and how to speak
How to cultivate an everyday life on mission
Schedule - Nov 13-14, 2020
Friday November 13
7:00 PM - 9:00 PM (EST) - Session 1 (focused on teaching)
Saturday November 14
10:00 AM - 11:30 AM (EST) - Session 2 (focused on practice and debrief)
11:30 AM - 11:45 AM (EST) - Break
11:45 AM - 1:00 PM (EST) - Session 3 (focused on practice and debrief)