Description
The Church Economics Accelerator is a first of its kind program designed by OCEAN Programs and the Mosaix Global Network to equip churches to launch revenue-generating business ventures to sustain their mission. Participants will learn to identify, select, plan, and execute the best ideas and promising practices in order to create multiple streams of income to supplement tithes and offerings.
New cohorts launch each month with a 3-day Intensive Workshop located at OCEAN Programs (1100 Sycamore Street, Floor 4) in Cincinnati, Ohio. The Intensive begins at 1:00 pm on Wednesday and ends on Friday at 1:00 pm.
Meetings are held once a month for five months as follows:
1st Month: 3-day/2-night Intensive Workshop at OCEAN Programs in Cincinnati, OH

2nd Month: 3-hour Live Web-based Workshops

3rd Month: 3-hour Live Web-based Workshops

4th Month: 3-hour Live Web-based Workshops

5th Month: 3-day/2-night Intensive Workshop & Graduation/Commissioning at Mosaic Church in Little Rock, AR
NOTE: Participants will complete 4-6 hours of assignments each week outside of scheduled sessions.
---
Based on the groundbreaking book by Mark DeYmaz and Harry Li, and featuring proven programming, curriculum, and mentorship provided by OCEAN, this accelerator is designed specifically for local churches and pastors. The 5-month program equips ministry leaders to leverage church assets, bless the community, and generate sustainable income to advance its mission.
You will receive:
Expert Instruction

Proven Mentorship

60 Hours of Training

5 Monthly Sessions
You will create:
An integrated business strategy and financial plan for your church

Cost and pricing structures for benevolent ownership and monetization of existing services

Sales projections for the next year

A simple, effective business pitch

A clear financial runway

Key performance indicators for gauging performance

New capabilities that empower your church to develop additional streams of income

Connections with other churches to create an ongoing community of support and insight
Program pricing:
$4250/3-person church team -- $800 Reservation Fee (approximately 20% deposit). Balance is due in full on or before the first day of your cohort in Cincinnati.
Additional costs for each church:
All travel-related expenses to Cincinnati, OH and Little Rock, AR
---
About this Event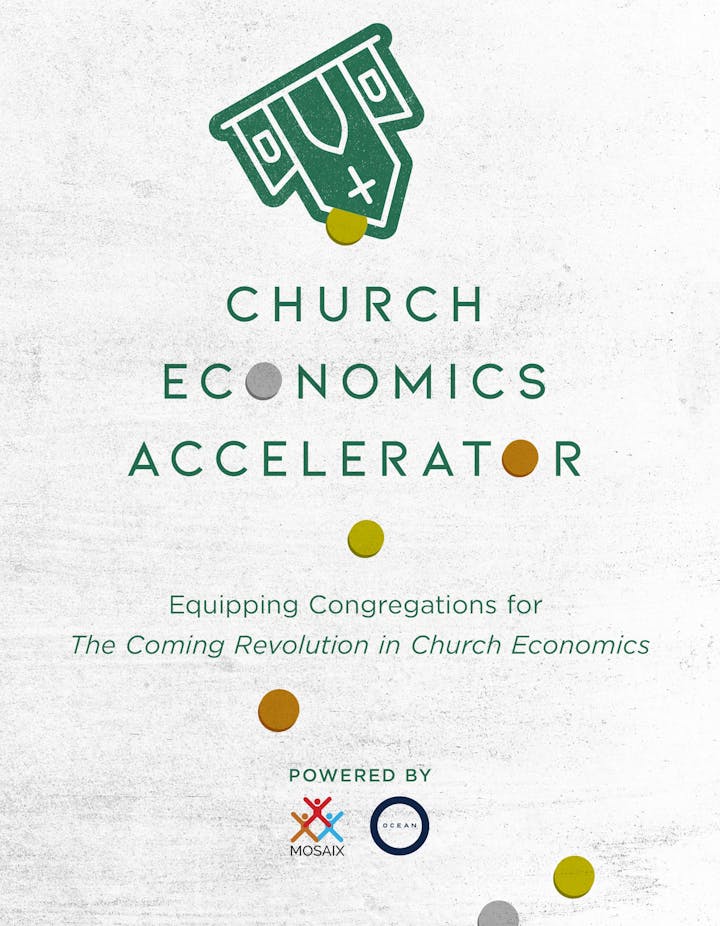 EQUIPPING CHURCHES TO LAUNCH REVENUE GENERATING BUSINESS VENTURES


An accelerator based on Mark DeYmaz's #1 rated new book and built with proven programs from OCEAN. Participants will identify, plan, and execute the best ideas to create revenue to fund their church and its mission.


If you have questions, please reach out to CEA@oceanprograms.com and we will assist with registration.