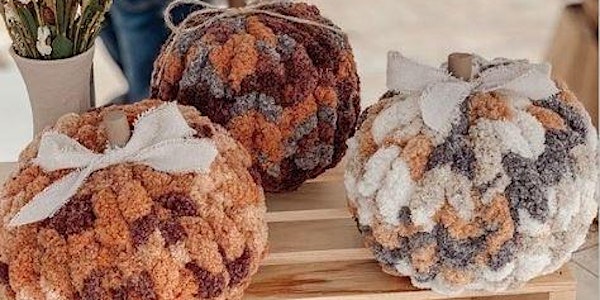 Chunky Pumkin Instruction Class @6:00 pm @Ridgewood Winery Birdsboro 10.13
Chunky Pumkin Instruction Class
When and where
Location
Ridgewood Winery, LLC 2039 Philadelphia Avenue Birdsboro, PA 19508
About this event
Want a chunky pumkin to decorate for the fall?
Learn how to hand crochet a chenille chunky pumkin for your fall decor . We will be making two for each person and this is easy to learn and can be completed in 2 hours. Great project for kids .
Supplies Needed to be purchased and brought to this event
Chunky yarn pumpkin class:
2 skeins of super chunky yarn1 bag of filler1 wine cork (we have these)
Where to buy: Michaels (they offer 30% coupons or currently 50% off)
Hobby Lobby (currently $6.99 w/ 30% off)
Wine/Wine Slushies will be available for purchase.