CHULO Underwear in partnership with the Museum of Sex Gallery Store and @bodysuitsme presents $EX: a sexy, flirty NYFW runway benefit show
About this event
CHULO Puts $EX on the Runway for NY Fashion Week
The Community Brand is Raising $ to Help Others During NYFW
CHULO Underwear is honored to present $EX, its official F/W 2020 NYFW runway benefit show, on Saturday, February 8, 2020, at Club 51, 627-29 West 51st Street (off 12th Avenue), Manhattan, 10019. The VIP meet-and-greet begins at 9 pm. General Admission starts at 10 pm
CHULO Underwear is an amazing community-rooted brand, and each season, it stages benefit shows during NYFW for different community-based organizations and charities. Their Feb 8 show, $EX, is listed on the official Fashion Week Online NYFW calendar, and the show will raise money for the Sex Workers Project which provides legal advocacy for sex workers and it will also raise funds for a safe house in Puerto Rico that provides counseling and educational services for victims and survivors of sex trafficking.
The Museum of Sex and Bodysuitsme will be providing featured looks on the CHULO runway.
Press and buyers can RSVP to chulounderwear@gmail.com.
Tickets are available to the general public at:
http://chulounderwearsex.eventbrite.com
$EX will be hosted by the father of Black Pride, the iconic and legendary Lee Souljah. Performers include the beloved Tym Moss and the boy-girl sensation Robert Garcia and hiphop pioneer and legend, Ana Rokafella Garcia.
Celebrity models include OnlyFans star Novela Papi, Filipina singer Apple Mei Angeles, newbie reality star Justin Rosa from The Come Up NY, and Bronx bgirl legend Rokafella. Albert Crocus Pena of Crocus Stylings and Kit Richardson from the Museum of Sex will be styling featured looks. Runway music by @CarlosPossoDJ.
The Official CHULO NYFW After-Party begins at Midnight at Club 51 immediately after the conclusion of the show. The show and after-party are produced by Louis Loco and Joey S with music by DJ LORD G of Cafe Con Leche fame.
To find out more about the CHULO brand and the charitable work it does, please visit www.chulounderwear.ny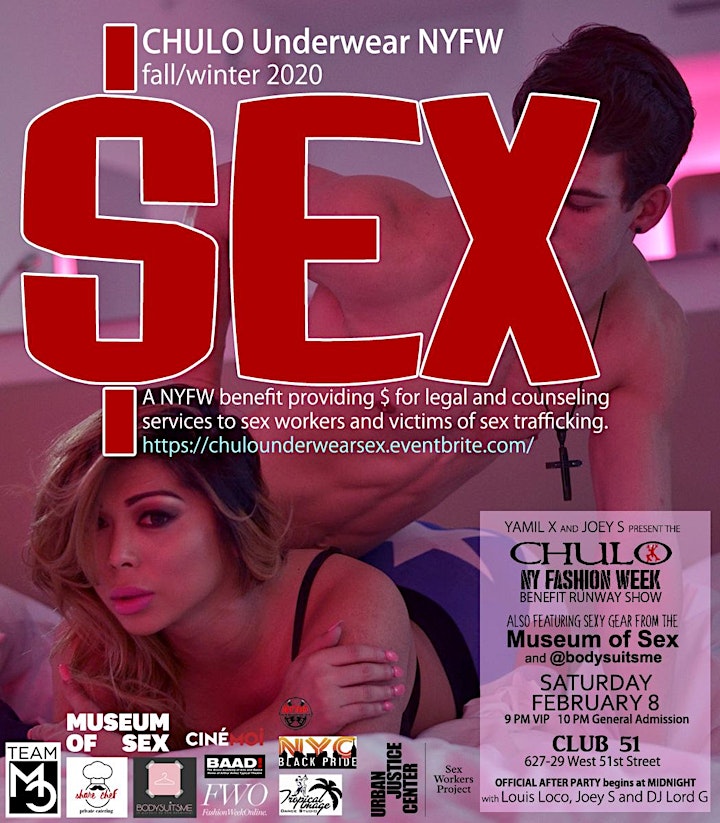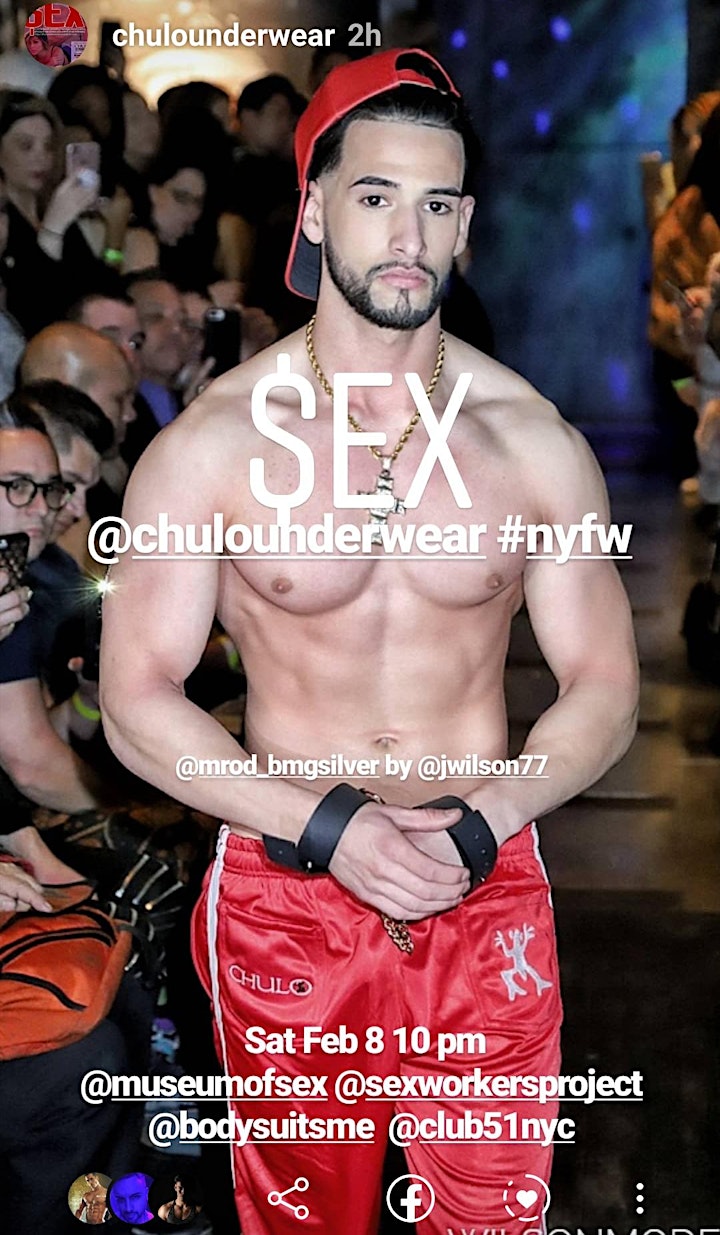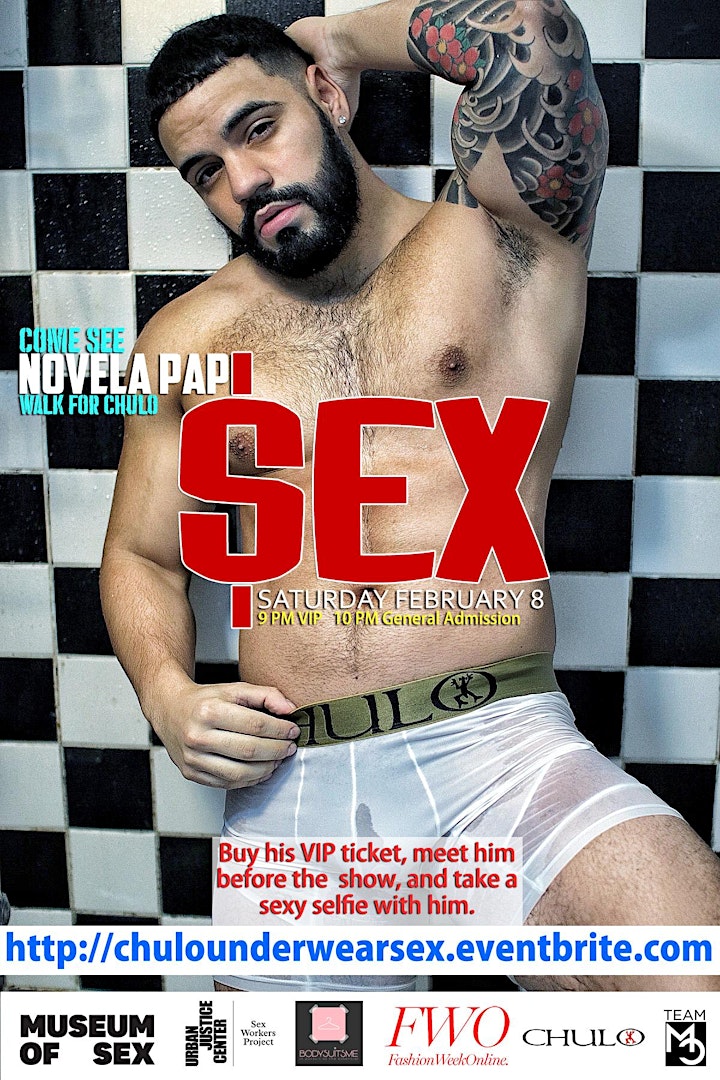 Organizer of CHULO Underwear presents $EX: A NYFW Benefit Runway Show
CHULO Underwear is the cultural clothing line that donates its profits to local community and scholarship programs that help marginalized young people. For more information on the brand or how to get involved with the CBOs with which CHULO works OR to make a purchase, please visit www.CHULOunderwear.nyc.