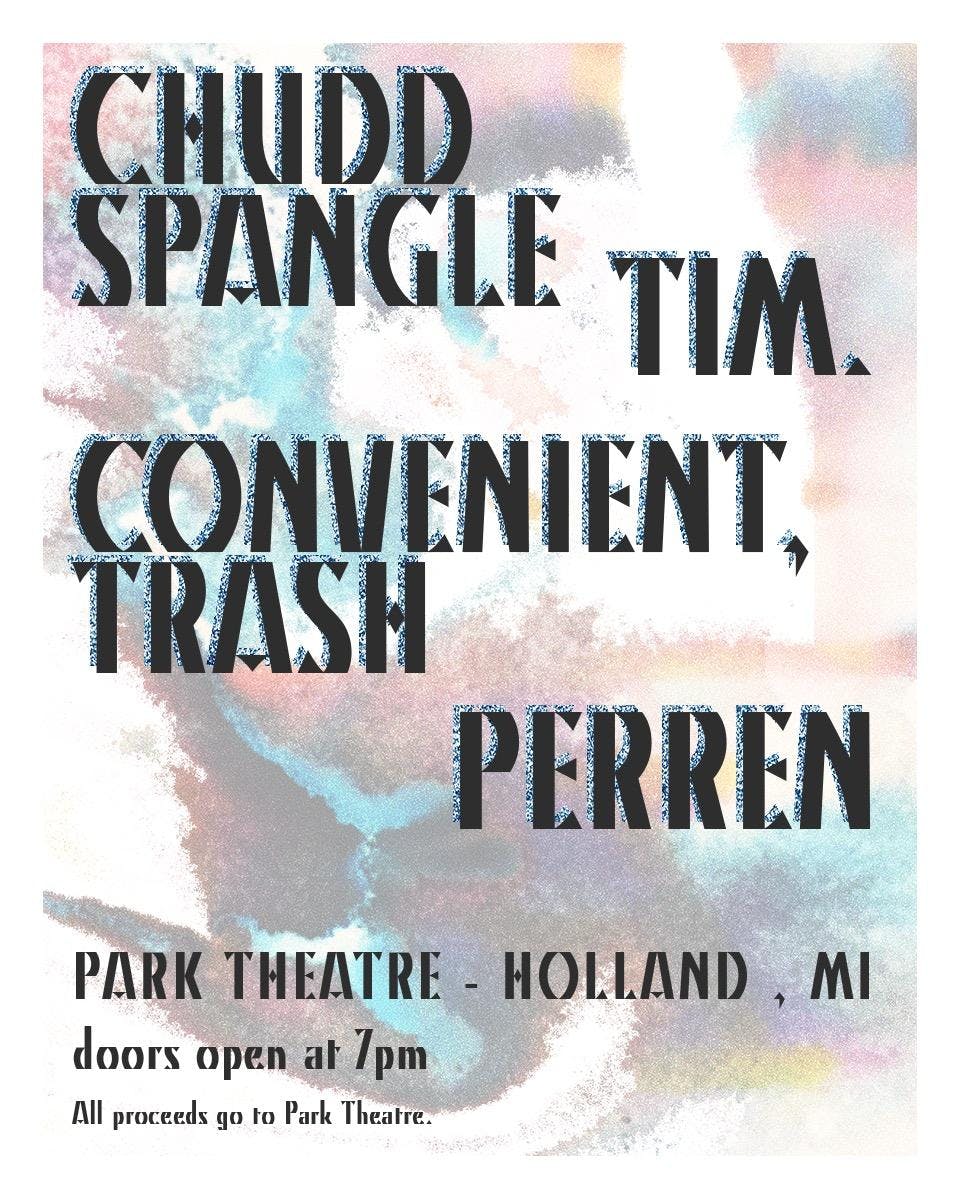 About this Event
Thursday, December 19th
CHUDD SPANGLE
TIM
CONVENIENT TRASH
PERREN
DOORS 7PM
SHOW 8PM
TIX $10
ALL PROCEEDS BENEFIT THE LOCAL MUSIC SCENE AND PARK THEATRE
Chudd Spangle is here to celebrate the day-late birthday of Dylan Tarr with some of the bands he performed with and loved.
Never heard of Chudd Spangle? You're wondering what the connection is, huh? Too bad.
Chudd Spangle is bigger than you. Chudd Spangle is past, present, and future. Chudd Spangle is more than a band: it's an identity. And Chudd Spangle wants to rock your socks off and make you scream YA KA KOW cause - dammit - that's what Dylan would've wanted.
Whether or not you knew Dylan, miss him, love him, or saw him once at the grocery store buying chorizo in bulk, your presence is more than welcome.
And it's for a good cause: 100% of the ticket sales will go to Park Theatre.
There may be some laughs. There may be some tears. 
There will absolutely be some Thin Lizzy covers.
YA KA KOW!