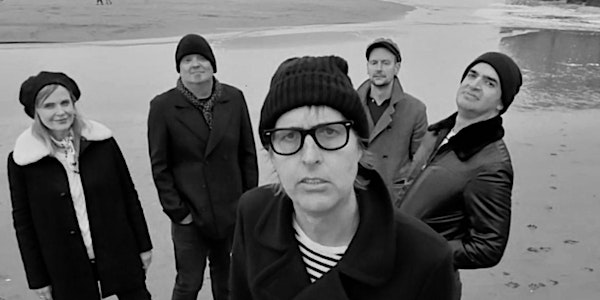 Chuck Prophet and Mission Express - Dance Show!
Chuck Prophet and Mission Express put on one of the best rock n roll shows you'll every see.
When and where
Location
Nashville Social Club Carson City 1105 South Carson Street Carson City, NV 89701
Refund Policy
Contact the organizer to request a refund.
About this event
In an alternate universe Chuck Prophet is playing the arenas. His anthemic songs, bravado and showmanship propelled him there. In our universe he plays and builds Springsteen-length sets into acts of mesmerism. Chuck shapes the two hour show so that it builds to anthemic choruses and guitar solos toward the end before gentling down a little and sending us off into the night – it's a very professional piece of work. At the same time, Prophet plays with the concept of rock and roll. He invites us to criss-cross the divide between rock image and rock reality, playing small (but cool) venues with tunes that capture the big picture. Breaking the music with regular chats and tales, always with a wink that says "this is how rock and roll works, you and I know it's a game – play along and we'll have a great time". And we do. Chuck makes us believe in this terrific rock and roll show and we feel honored to get to witness it. – Vanguard
Chuck Prophet is Yep Roc recording artists, a singer-songwriter, guitarist and record producer. Prophet first achieved notice in the American psychedelic/desert rock group Green on Red, with whom he toured and recorded in the 1980s. After recording one E.P. and eight albums with Green on Red, he released his first solo record. He has also recorded sixteen solo records, and gained prominence as a musician and songwriter. He has co-written extensively with Kelly Willis and Alejandro Escovedo and toured with Lucinda Williams as well as collaborations with many lesser known, but no less great artists over his career.