(CHS) The Psychology of Technology: Parenting the 'Always-On' Generation
Actions and Detail Panel
(CHS) The Psychology of Technology: Parenting the 'Always-On' Generation
Thu, March 9, 2017, 7:00 PM – 8:30 PM PST
Description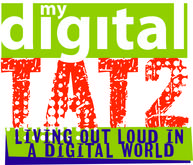 Join us for an engaging workshop with My Digital TAT2 on digital trends, psychological responses to social media, and the impact of social media on the adolescent brain.
Just as the Google search has replaced the handshake, social media has become the new resume. As we move from being managers to consultants for our teens, staying actively involved is crucial to raising ethical and responsible digital citizens. This presentation looks at the issues that high school teens are experiencing and includes topics such a sexting, emotional responses to social media, and how to manage online reputations for college, work, and beyond.
My Digital TAT2 is a nonprofit organization that helps schools and communities address one of the most challenging issues facing families today: How to build the healthy habits and critical thinking skills we need to integrate technology into our lives in a constructive way. Its proven, face-to-face curriculum inspiresconscious and responsible participation in our connected world.
Parents, students, faculty/staff, and community members welcome! Spanish interpretation will be available. Free admission.
Carlmont Parent Education Series events are sponsored by the Carlmont PTSA, the Sequoia Healthcare District, and the Sequoia Union High School District.
Questions? Contact Charlene Margot, M.A., Director, The Parent Education Series, at cmargot@csmconsulting.net.