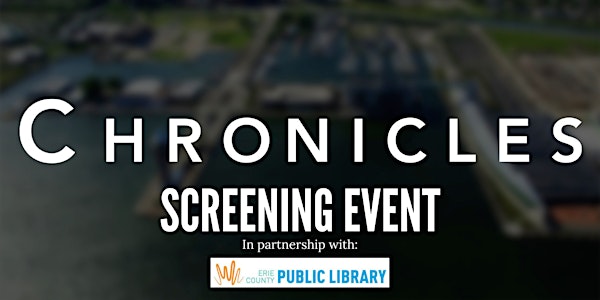 Chronicles: Free Screening Event
Screen the first episode of Chronicles before it premieres October 6!
When and where
Location
H O Hirt Auditorium 160 Blasco Street Erie, PA 16507
About this event
Do you know the role our region played in providing a path back to alcohol after Prohibition tried to shut it down? Or where the name Erie came from? Any idea which local bank owner defied the federal government to support her community during the Great Depression?
WQLN is taking a deep dive into all that makes the Lake Erie region remarkable, both past and present. This fall, WQLN PBS is producing a new local history program called Chronicles. You can expect to see a couple dozen television episodes on a wide range of subjects, such as our houses of worship, rum runners, Harry T. Burleigh, shipwrecks, our population boom, redlining, our lake, and so much more.
In partnership with the Erie County Public Library, get a sneak peak of the first episode of this incredible new docuseries BEFORE it premieres October 6th at 9pm on WQLN PBS.
This project made possible by a longtime supporter of WQLN and a Community Assets Grant provided by the Erie County Gaming Revenue Authority.