Location
Hosted by Irrefutable Health at The Willow
16 The Triangle
Kingston upon Thames
KT1 3RT
United Kingdom
Refund policy
Refunds up to 7 days before event
Description
Chronic Fatigue: Personalized Treatment with Nutritional & Lifestyle Medicine
Chronic fatigue is one of the most common symptoms people present with, and because fatigue is often "unexplained" people are left with no solutions. Fortunately, adopting an integrative, functional medicine-based approach can help identify why people are tired, and what we can do about it.
Although there are many different reasons why people feel tired, at the heart of the issue are our mitochondria, the energy giving parts of your cells. For many people fatigue may simply be a sign of mitochondrial dysfunction, due to several possible dietary and lifestyle factors.

Some remarkable research has shown that supporting your cellular energy production through nutrition and lifestyle changes can create new mitochondria, boost their function and help people recover from serious, chronic, relentless mental and physical fatigue.
This important talk explores why so many people suffer from chronic fatigue and what we can do to identify the root cause, improve mitochondrial function and significantly reduce symptoms.
Discover:

What environmental, lifestyle and nutritional factors contribute to mitochondrial dysfunction and symptoms of fatigue.

Recent research in nutritional medicine that can help improve the management of chronic fatigue.

How to identify people's unique requirements and personalize corresponding lifestyle and nutritional medicine to improve energy.
Ben will also be joined by one of our practioners Fleur Borrelli, a Nutritional Therapist and Clinical Psycho-Neuro-Immunologist. Fleur has helped lots of people with Chronic Fatigue and will share a brief outline of her clinical approach to this condition.
This talk is aimed at practitioners but members of the public are more than welcome.
About our speak Benjamin I. Brown, ND:
Ben is a science writer and speaker specializing in nutrition and functional medicine. Ben has published research in chronic fatigue syndrome and has lectured internationally on the topic. He is author of The Digestive Health Solution and contributes regularly to industry magazines and scientific journals.
Ben is Contributing Editor of Integrative Healthcare and Applied Nutrition, Director of Clinical Education for Pure Encapsulations UK, and on the Advisory Board and Guest Lecturer at BCNH College of Nutrition and Health. He also hosts Positive Health Podcast.
Visit Ben's website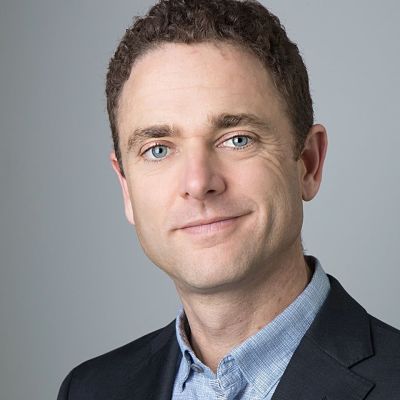 _________________________________________________________________________________
Disclaimer:
Any views, opinions and/or claims expressed or made by the speaker(s) at this event are their own. Inclusion of this event in Irrefutable Health's / The Willow's marketing does not imply endorsement and/or agreement with these views, opinions and/or claims.